Indoor Ski Slopes
We are committed to low and zero emission groomers, for an indoor slope where the air quality is of utmost importance a Prinoth groomer is the perfect choice.
Clean quality for indoor slopes
The entire fleet of Prinoth vehicles meet the strictest emission standards on the planet, Euromot Stage V/ EPA Tier 4 Final. And we've taken it a step further with the CO2-free electric Husky E-motion.
Ideal Power Performance

Each groomer is outfitted with the perfect engine to guarantee maximum power and torque when you need it.

Impressively Low Emissions

Leitwolf, Bison, and Husky all meet the world's highest emission standards: Euromot Stage V/EPA Tier 4 Final. In addition to diesel, they can also run on HVO, GTL or BTL without any modifications needed to the engine.  This means ski resorts can stick with standard diesel or explore alternative fuels to help minimize Co2 yet further.   

The Husky E-motion takes it even further with zero CO2 emissions. This is the only available electric groomer on the market and is perfect for indoor use.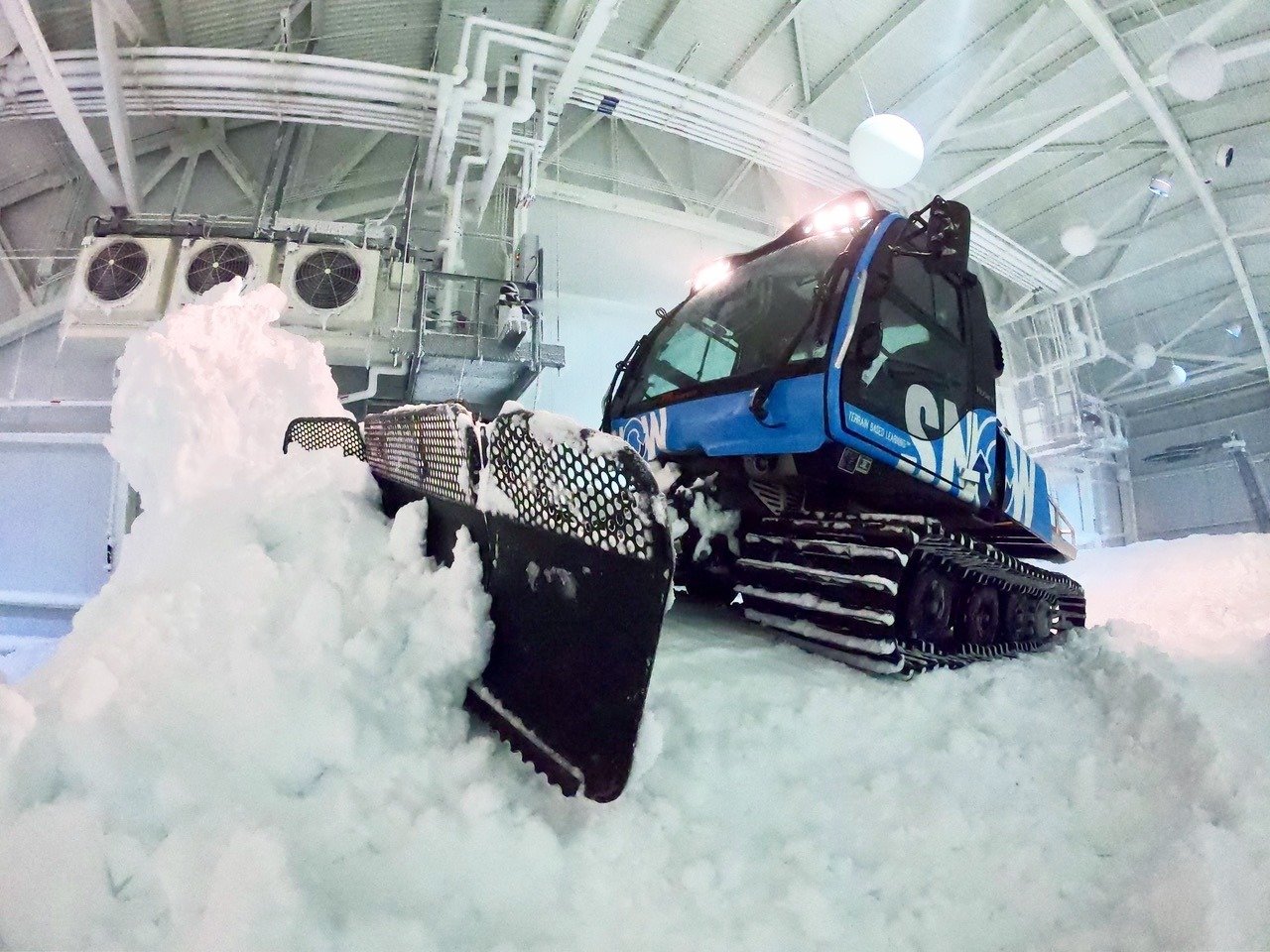 Quiet, Sleek, Modern

It's all about the operator. Large, quiet cabins with generous footwells provide plenty of legroom. Windscreen, side window and footwell heating are standard, and an integrated sunroof allows for fresh air. Fully automated air conditioning is available as an option. And to keep you company on those long nights choose your music or podcast with a multimedia box outfitted with digital radio, MP3/WMA, AUX-in, USB and Bluetooth.