Cross Country
Lay perfect classic tracks and smooth skate lanes to produce trails that meet the highest Olympic standards for competition or fun.
Preparing perfect tracks and trails
Nordic skiing is all about the finish. With the Nordic Liner attached to any of the Prinoth groomers, you'll be able to lay a smooth, even skate finish and/or lay 2 or 4 classic tracks on any trail.
Custom Interface
The customizable Prinoth Control Unit is convenient and practical. Each operator can tailor the user interface with their preferred shortcuts and vehicle settings. This means that each time they operate the vehicle, their relevant settings are saved with the RFID key – making the start-up process faster.

Single Touch
The 12" tilting touchscreen makes everything easy to see at night or during the day. The rearview camera display can be changed to large or small on the screen. And most important, vital details about the machine such as quick access pages, engine, tiller and Nordic Liner are always visible.
Comfortable Operation
The unique "joystick-in-joystick" design provides precise control and allows for simultaneous blade movement. The ergonomic joystick hand rest allows for hours of smooth, comfortable operation. The reaction time has been reduced making it easier for operators to feel the blade in action which increases accuracy and operator comfort.

Consistency is Crucial
All Stage V vehicles contain the same operating system, which makes switching models effortless. This reduces time needed to learn a different system while boosting operator confidence.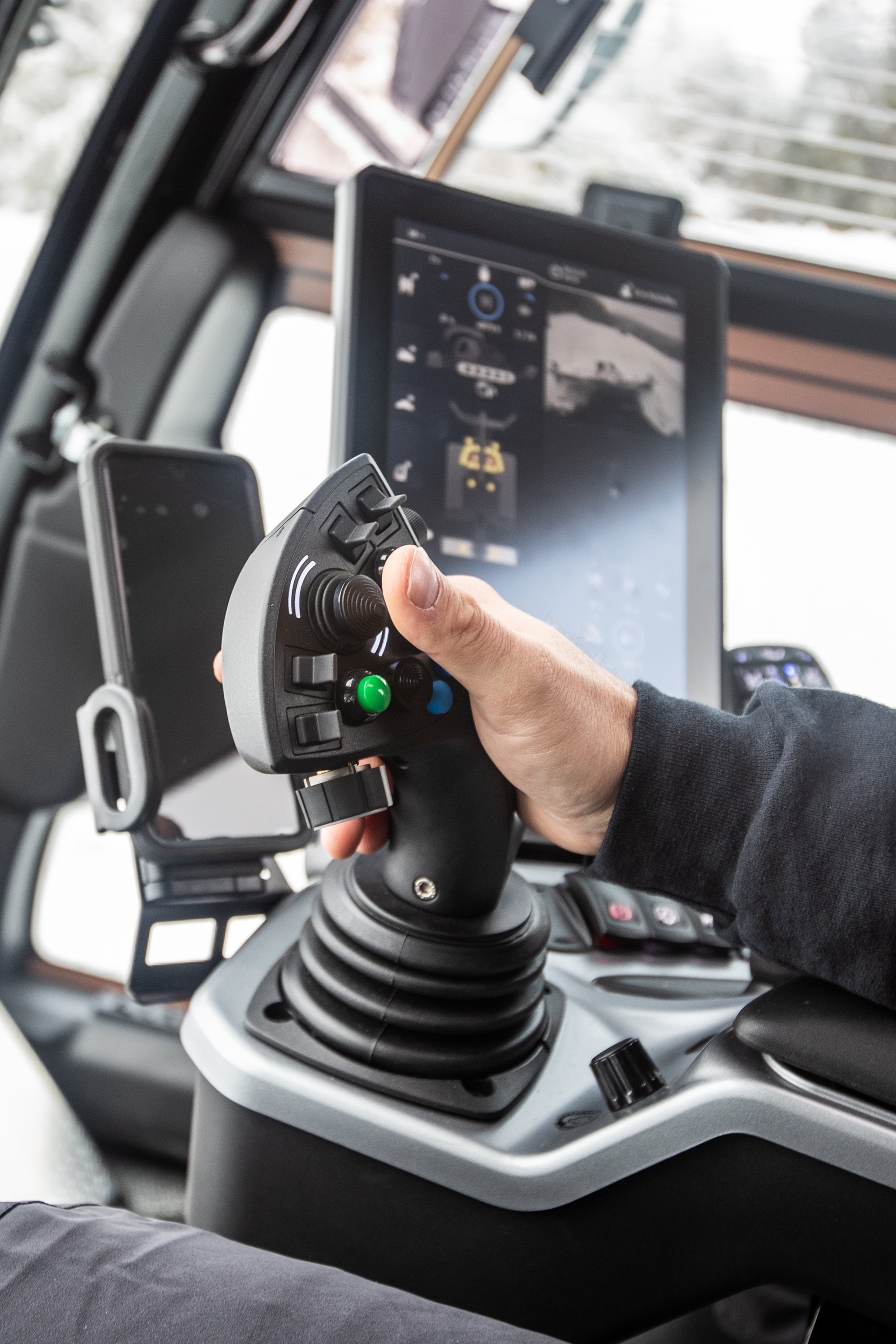 Specially Designed for Nordic Trails
Cross country skiing is all about the trail quality. The Nordic Liner is a rear attachment that is specifically designed to lay smooth, narrow corduroy for skate skiing. It also makes setting classic tracks a breeze because it contains track plates and tillers that can be individually engaged. You choose from 2 or 4 plates and Basic or Move options. The Nordic Liner Move allows each track plate to be set and adjusted independently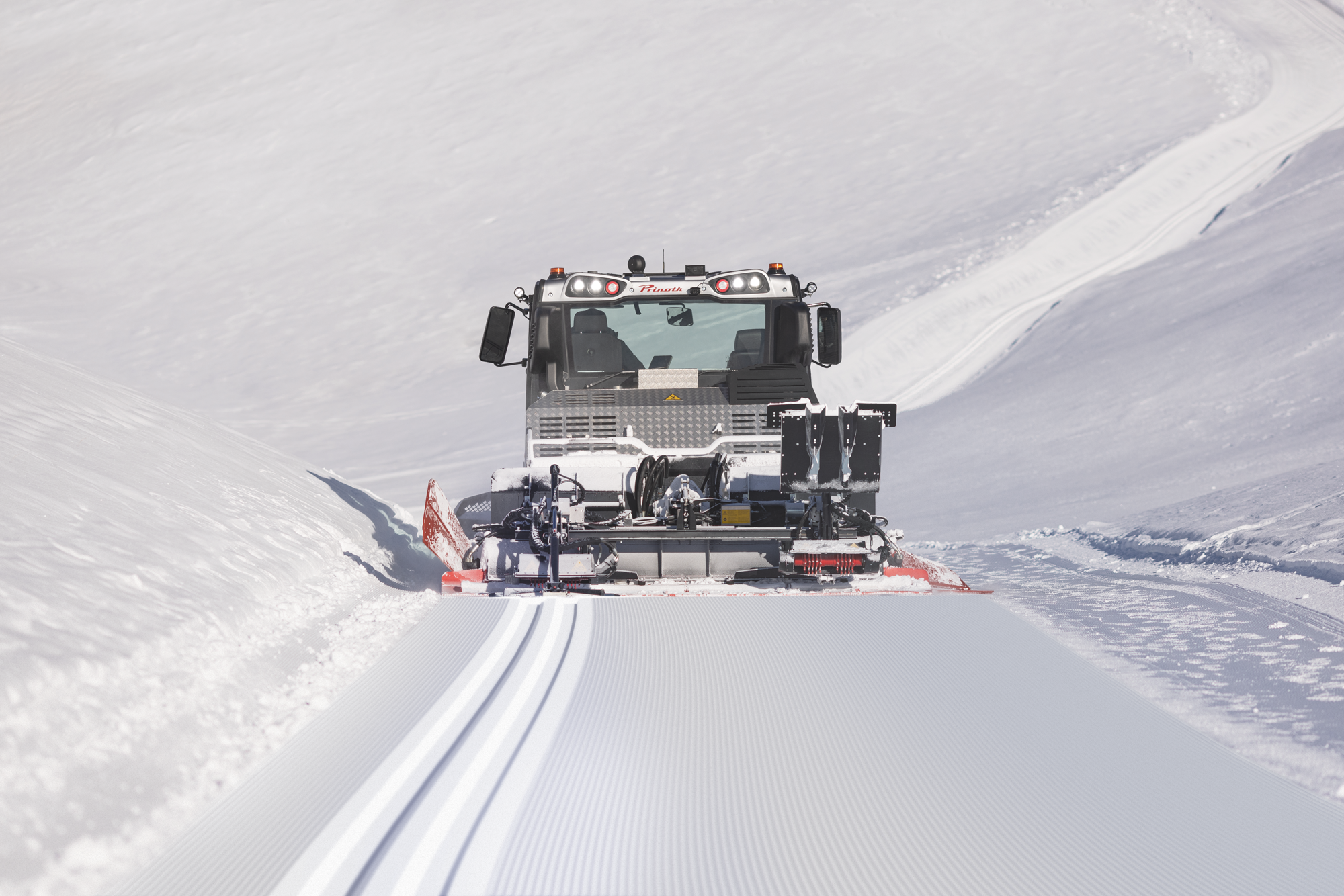 It's all about the operator.
Large, quiet cabins with generous footwells provide plenty of legroom. Windscreen, side window and footwell heating are standard, and an integrated sunroof allows for fresh air. Fully automated air conditioning is available as an option. And to keep you company on those long nights choose your music or podcast with a multimedia box outfitted with digital radio, MP3/WMA, AUX-in, USB and Bluetooth.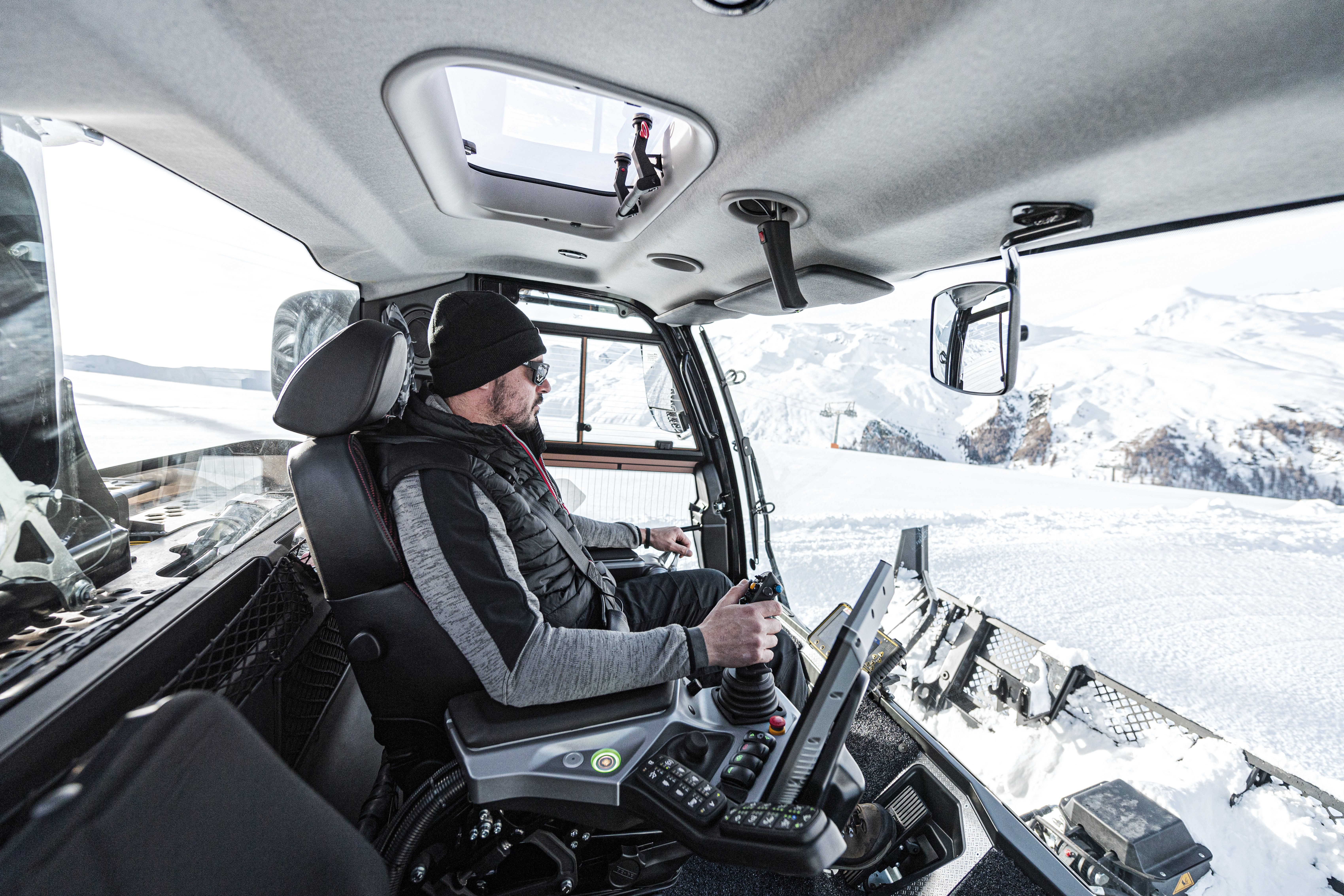 Ideal Power Performance
Each groomer is outfitted with the ideal engine to guarantee maximum power and torque - when you need it.

Impressively Low Emissions
Leitwolf, Bison, and Husky all meet the world's highest emission standards: Euromot Stage V/EPA Tier 4 Final. In addition to diesel, they can also run on HVO, GTL or BTL without any modifications needed to the engine.  This means ski resorts can stick with standard diesel or explore alternative fuels to help minimize Co2 yet further.  

The Husky E-motion takes it even further with zero CO2 emissions. This is the only available electric groomer on the market, and can be fully outfitted with a Nordic set-up.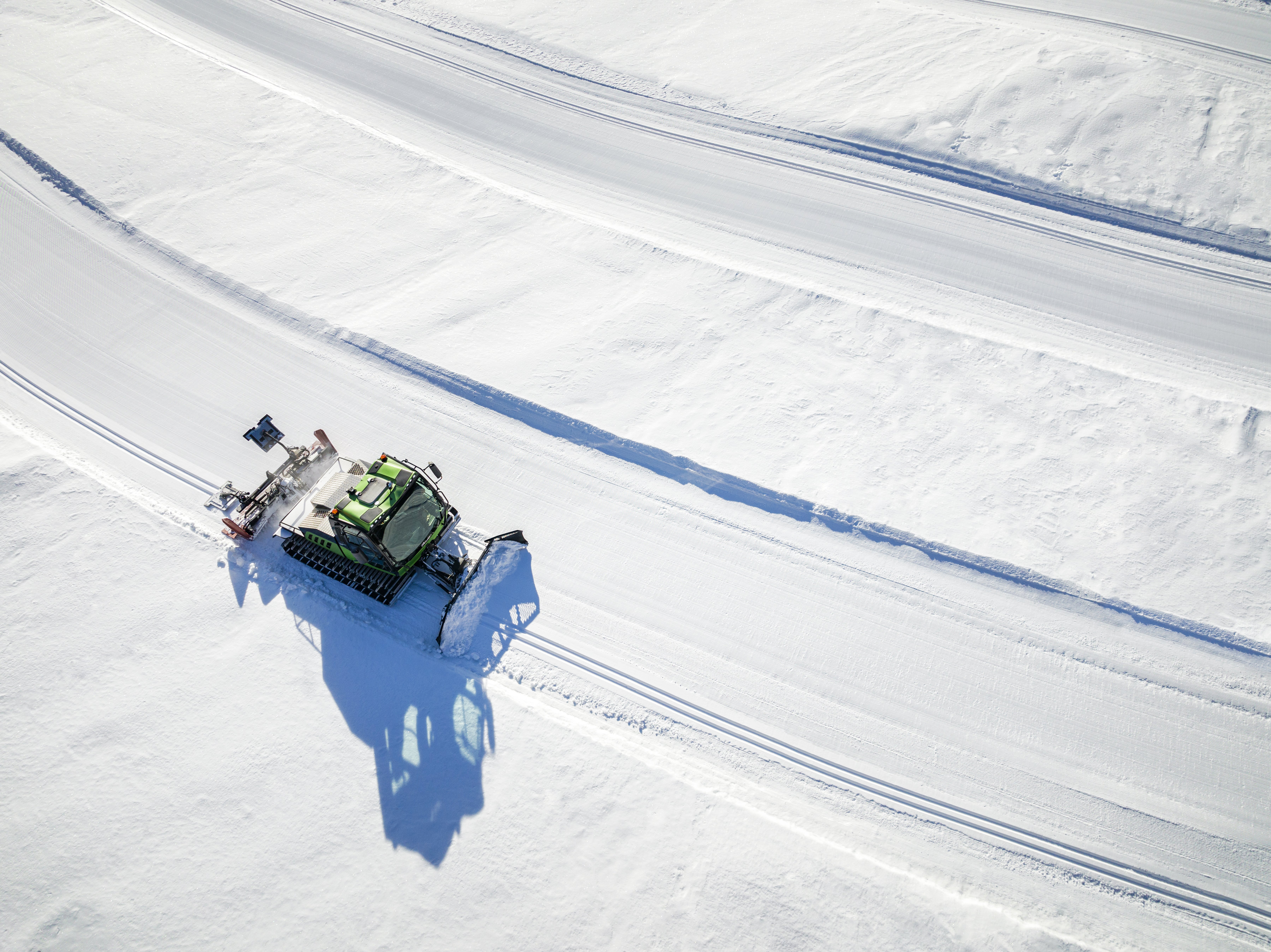 Husky
The Husky is the true Ruler of Trails. It is nimble and maneuverable with an impressive power-to-weight ratio and low emissions.
The Ruler of Trails.
Engine
MTU 4R 1000 / OM934
MTU 4R 1000 / OM934
Power
231 PS @ 2,200 rpm
170 kW @ 2,200 rpm
Torque
700 ft-lb @ 1,200-1,600 rpm
950 Nm @ 1,200-1,600 rpm

Leitwolf
A machine that is truly built to be the Master of Slopes, the Leitwolf is ready for anything the mountain can throw at it.
The Master of Slopes.
Engine
MTU 6R 1300 / OM 471
MTU 6R 1300 / OM 471
Power
530 hp ECE @ 1,600 rpm
390 kW/ 530 hp @ 1,600 rpm
Torque
1,918 ft-lb @ 1,300 rpm
2,600 Nm @ 1,300 rpm

Bison
The King of Parks is tested and perfected. Developed with input from world-class partners, the powerful Bison is the ultimate park building machine.
The King of Parks.
Power
422 hp ECE @ 1,800 rpm
310 kW @ 1,800 rpm
Torque
1,399 ft-lb @ 1,400 rpm
1,897 Nm @ 1,400 rpm