Leitwolf
The Master of Slopes.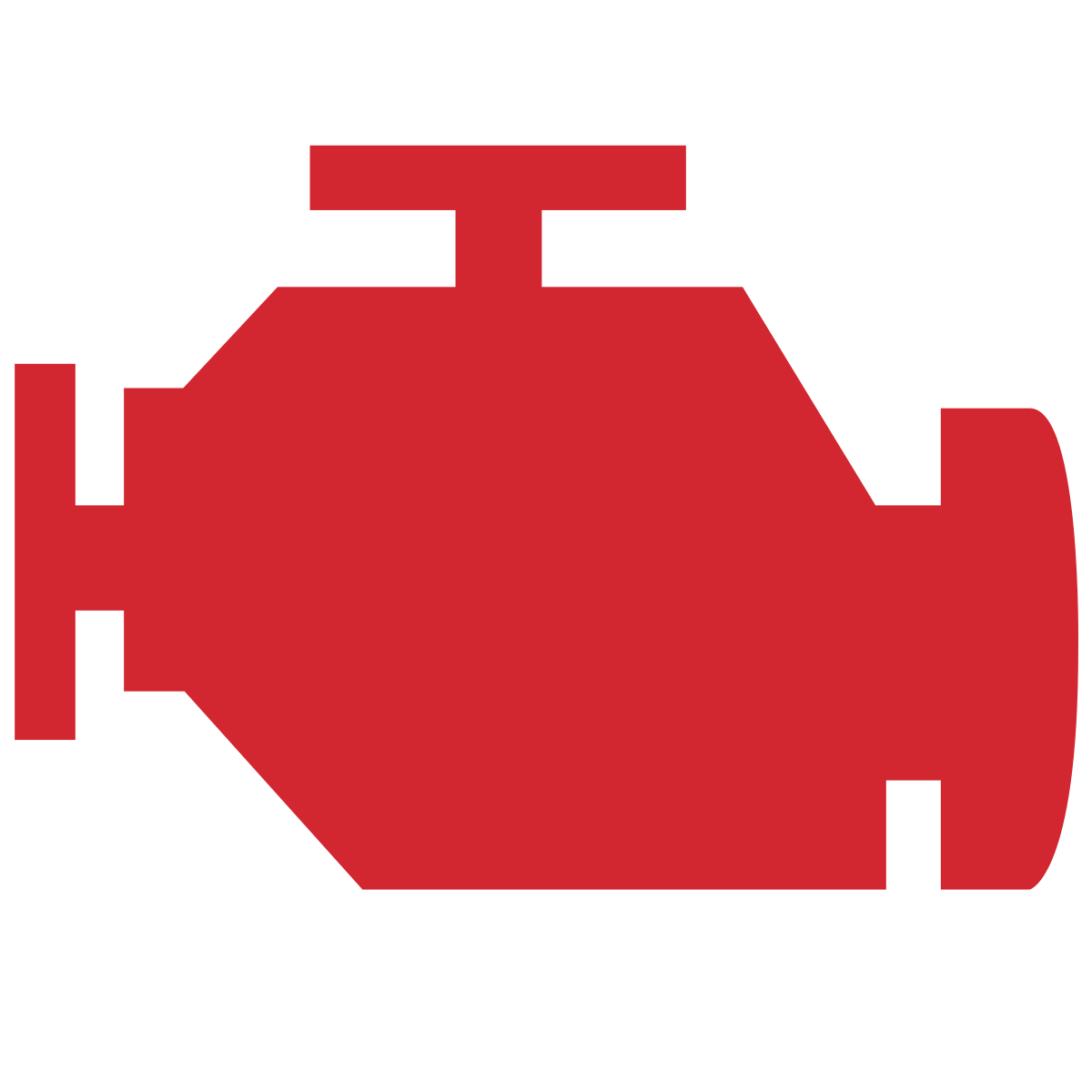 Engine
MTU 6R 1300 / OM 471
MTU 6R 1300 / OM 471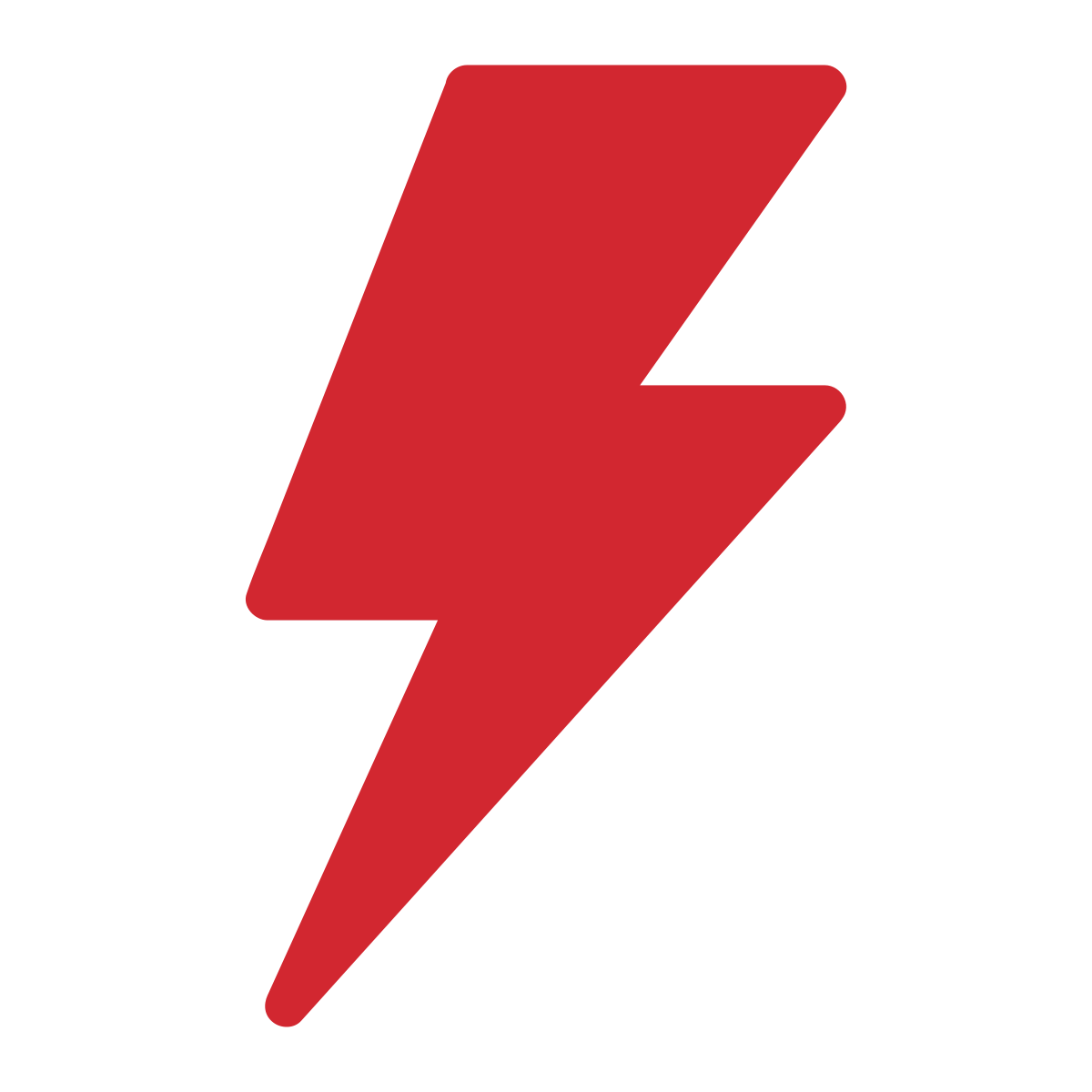 Power
530 hp ECE @ 1,600 rpm
390 kW/ 530 hp @ 1,600 rpm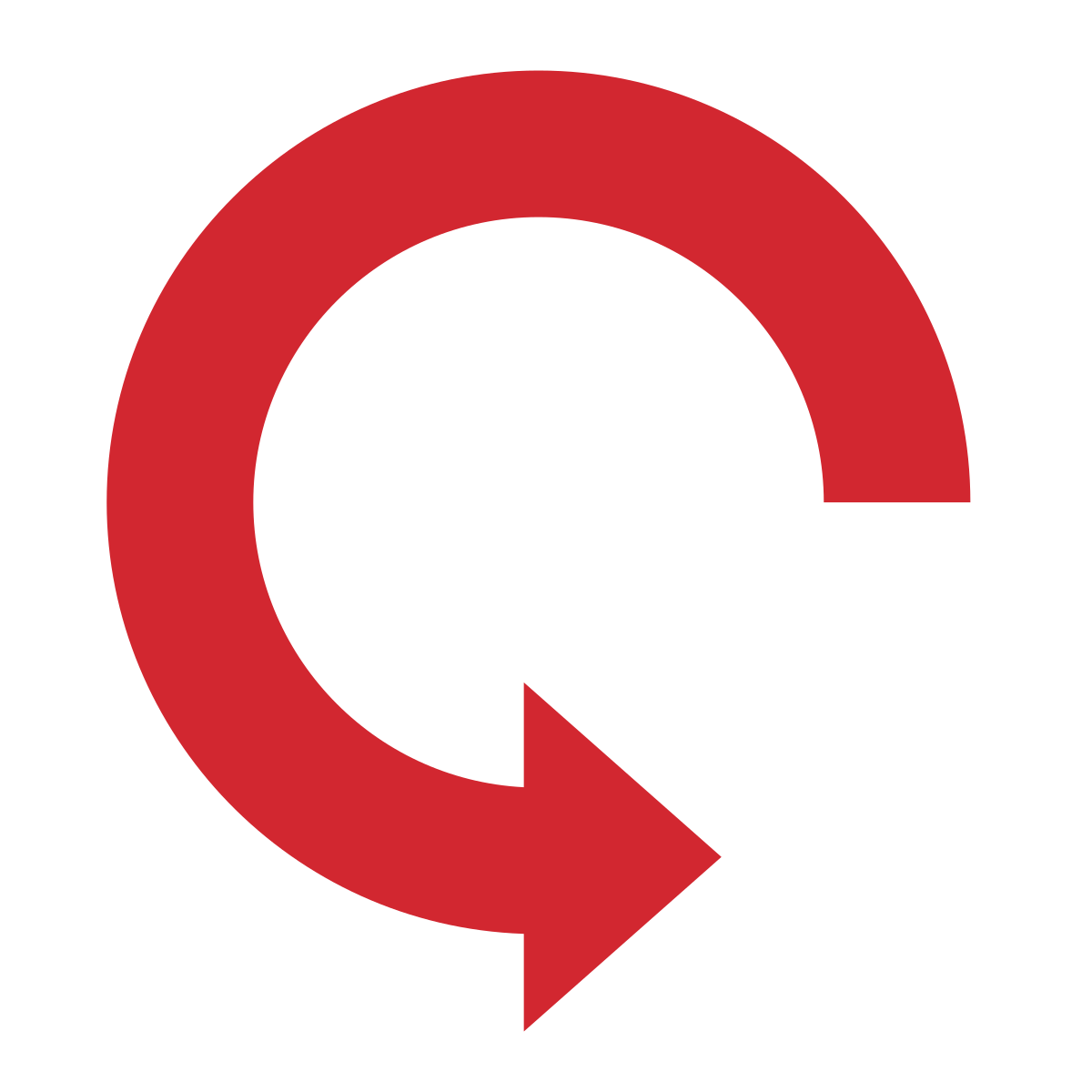 Torque
1,918 ft-lb @ 1,300 rpm
2,600 Nm @ 1,300 rpm
Perfect for parks. Next to the all-round visibility through the operator's center seat and rearview camera, the Leitwolf X has special features for parks and funlines.

The increased range of movement of the blade and tiller (more than twice the standard vehicle), the custom-designed park blade with side cutters, and the inclinometers enable perfect execution of park and funline features.
Extreme slopes are no problem for Prinoth's Automatic Winch. Reliable in all conditions and throughout varied terrain, the winch allows the operator to focus more on the blade and tiller. The winch pivot is located at the center of the groomer, ensuring neutral handling regardless of the pulling direction.

The winch can be operated in three modes (Auto/Eco/Manual) with a maximum pulling force of up to 4.5t / 5 tn. Operators can prioritize pulling force or working speed. Due to the large radius of the drum and pulleys, less strain is put on the cable, increasing lifespan. Additionally, for ease of use,the included Roll-Out System enables the operator to easily pull out the winch cable.
The Leitwolf can be an excellent addition to a Nordic Center with wide trails. For classic tracks, attach a Power tiller and Nordic Liner, to guarantee perfect finishes that meet Olympic standards.

Two or four track setting plates and the track tillers can be used independently. They adjust position and surface pressure depending on the requirements and condition of the trail, enabling the best tracks

The Skating finisher has a smaller profile than an alpine tiller, which produces a finer, narrower corduroy finish – ideal for a smooth skating glide.
The 13-liter MTU engine offers maximum performance. The straight-six engine produces a massive 530 hp at a max torque of 2600 Nm so that power is available whenever needed.

An exhaust treatment system with SCR catalytic converter, oxidation catalyst and diesel particulate filter reduces emissions to a minimum.

Impressively Low Emissions
This machine meets the world's highest emission standards—Euromot Stage V. In addition to diesel, it can also run on HVO, GTL or BTL without any modifications needed to the engine. This means ski resorts can stick with standard diesel or explore alternative fuels to help minimize CO2 yet further.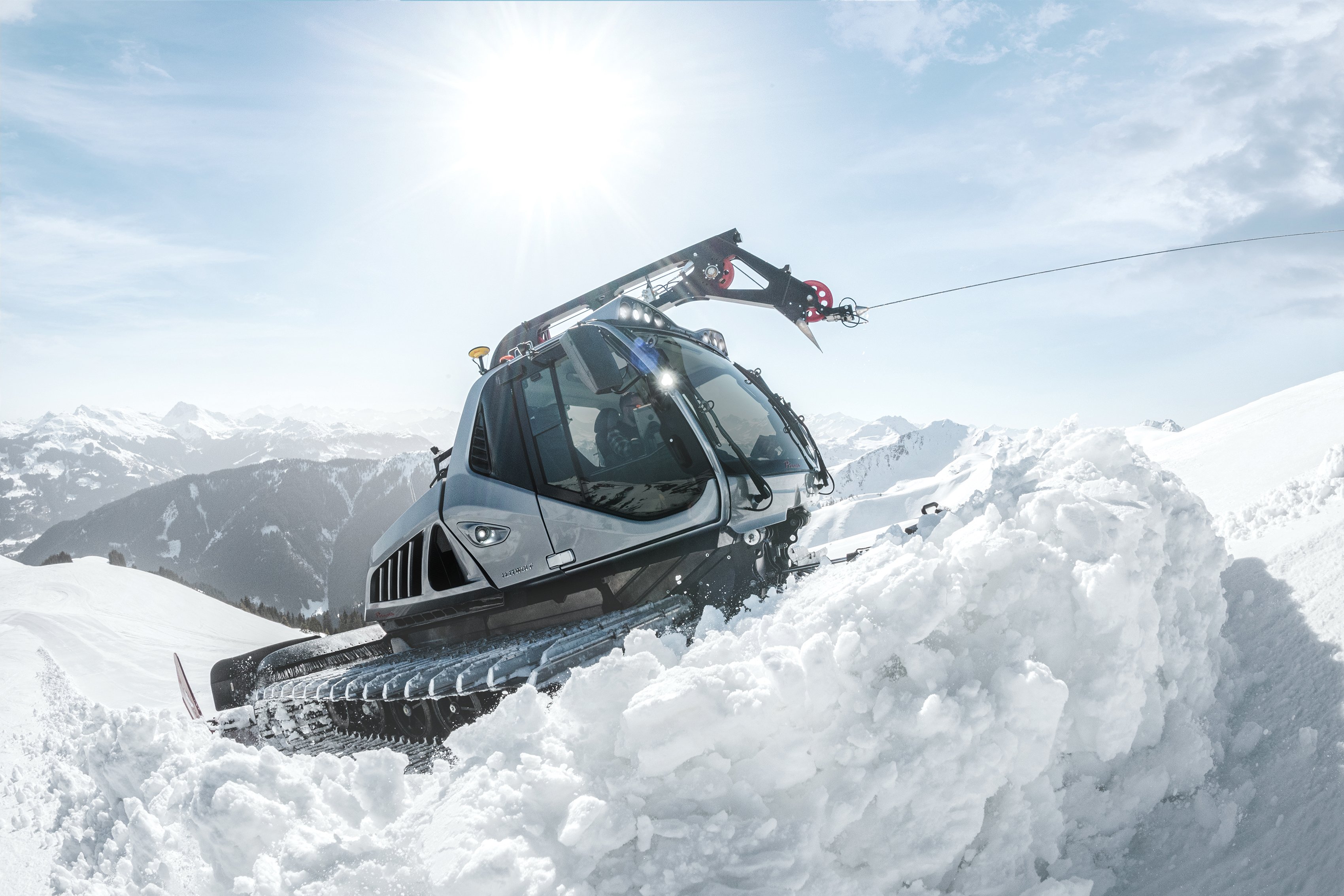 Custom Interface
The customizable Prinoth Control Unit is convenient and practical. Each operator can tailor the user interface with their preferred shortcuts and vehicle settings. This means that each time they operate the vehicle , their relevant settings are saved with the RFID key – making the start-up process faster.

Single Touch
The 12" tilting touchscreen makes everything easy to see at night or during the day. The rearview camera display can be changed to large or small on the screen. And most important, vital details about the machine such as quick access pages, engine, tiller and winch are always visible.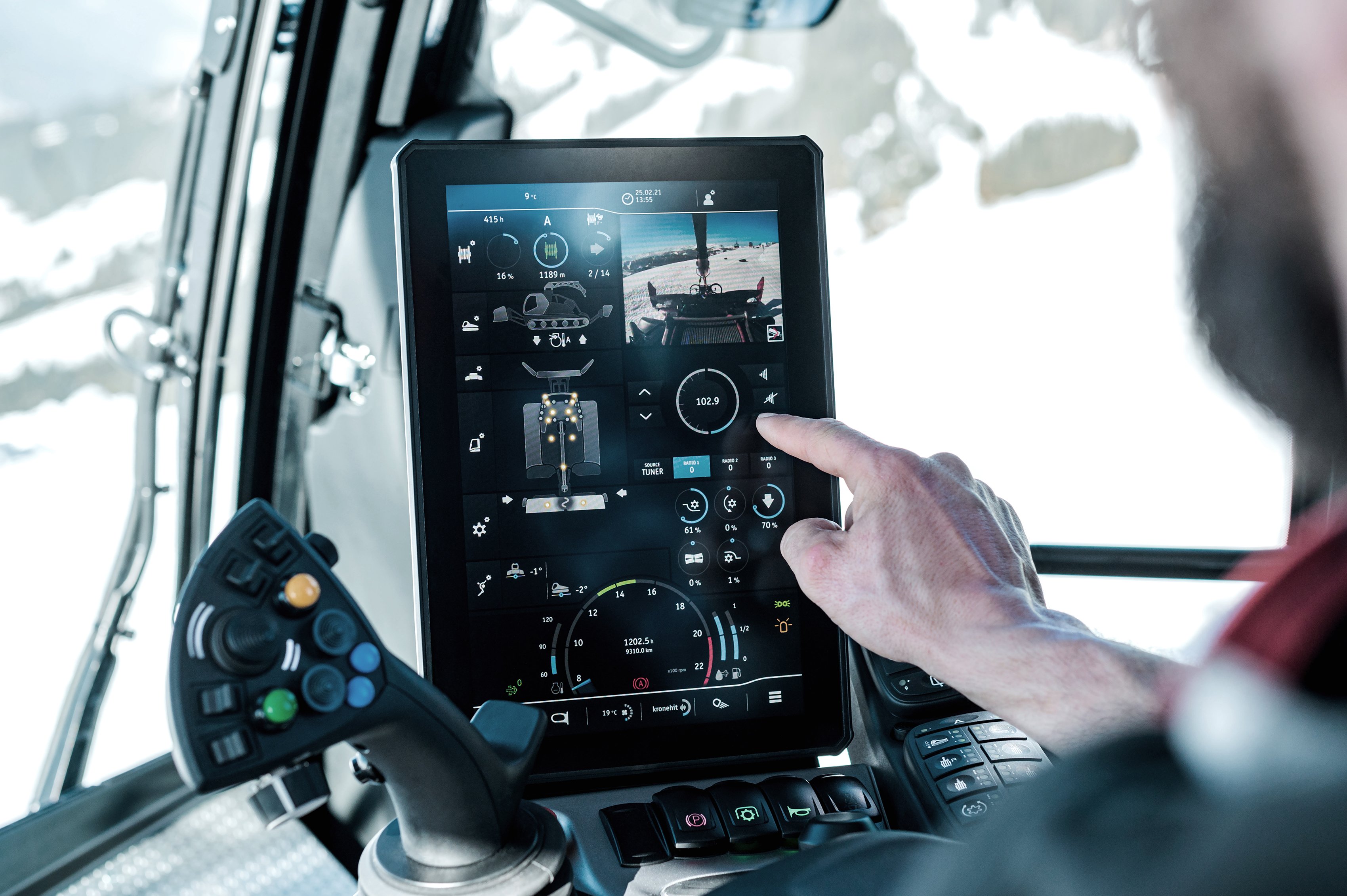 Comfortable Operation
The unique "joystick-in-joystick" design provides precise control and allows for simultaneous blade movement. The ergonomic joystick hand rest allows for hours of smooth, comfortable operation. The reaction time has been reduced making it easier for operators to feel the blade in action which increases accuracy and operator comfort.

Consistency is Crucial
All Stage V vehicles contain the same operating system, which makes switching models effortless. This reduces time needed to learn a different system while boosting operator confidence.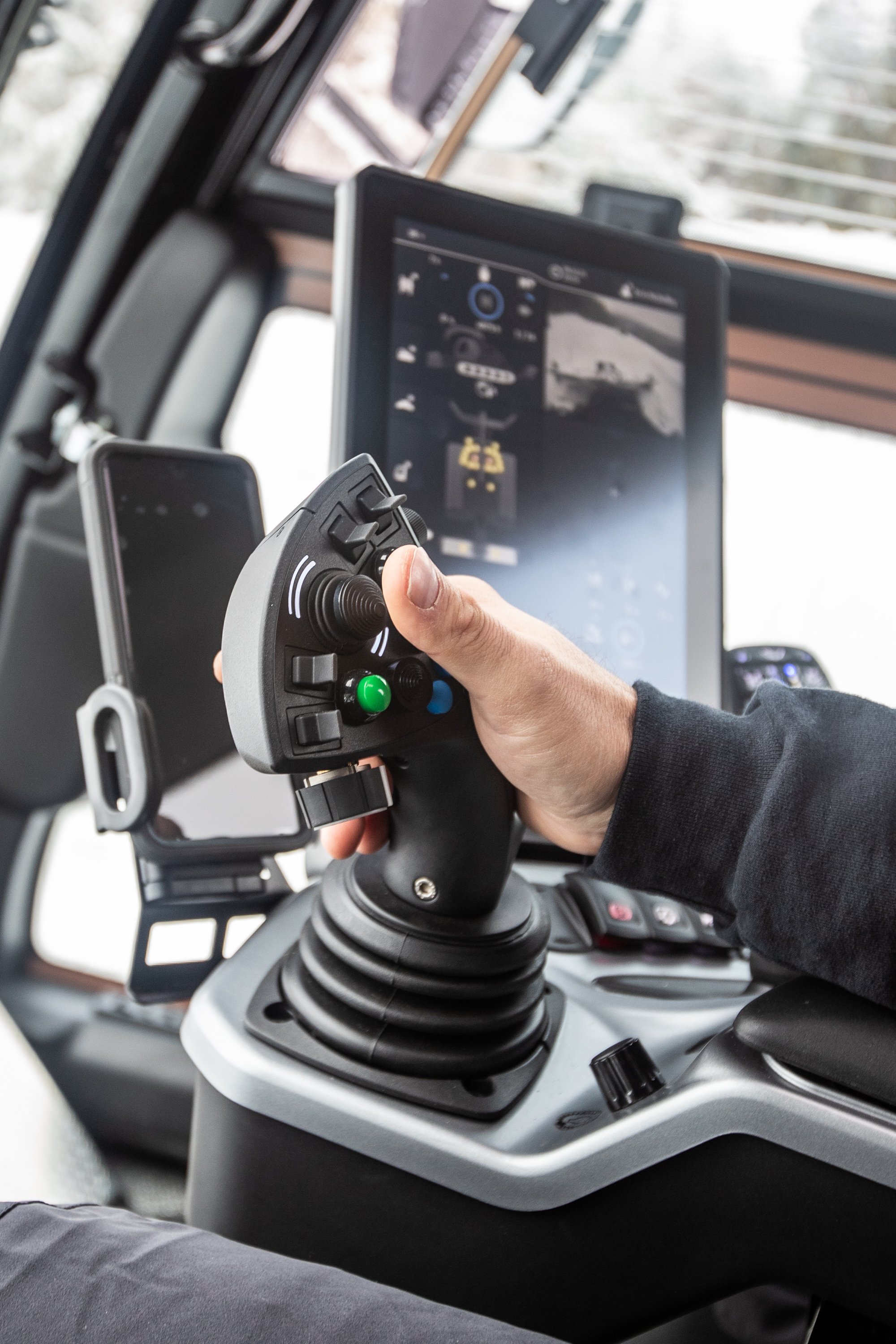 Quiet, Sleek, Spacious
The large, quiet cabin has a generous footwell to provide plenty of legroom. Windscreen, side window and footwell heating are standard, and an integrated sunroof allows for fresh air. Fully automated air conditioning is available as an option.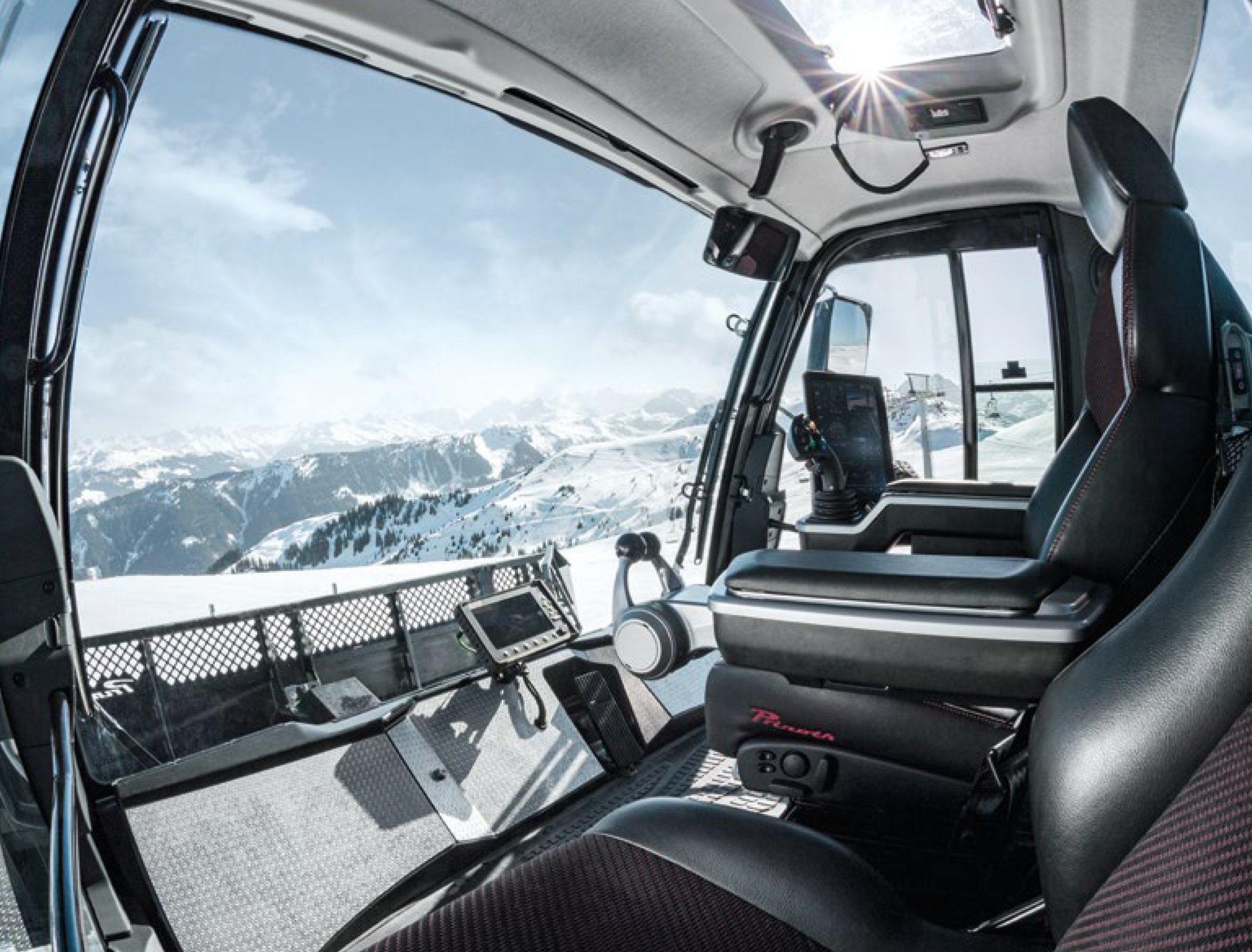 All-Around Visibility
The standard center seat and tilting touchscreen display provide an excellent all-around view and allow the operator to enter or exit the machine on either side. Additional full-size tailored Recaro seats for passengers, make the redesigned cockpit the most comfortable homebase yet.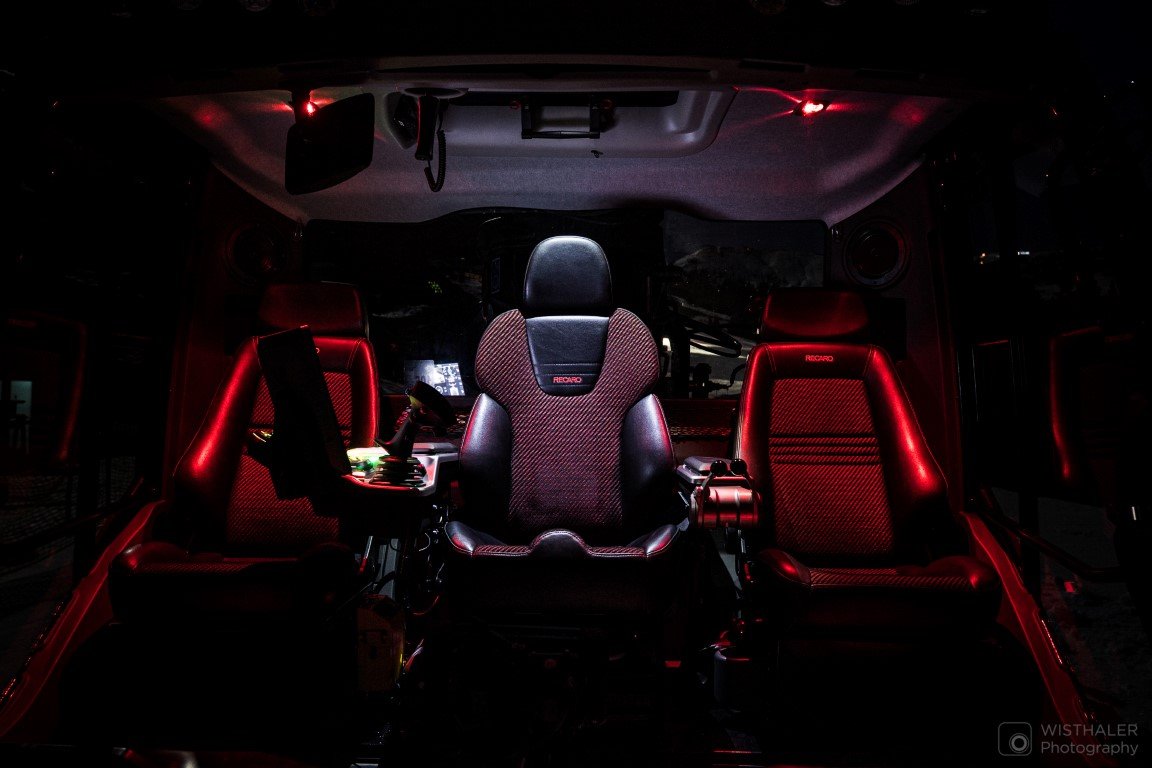 The Power tiller corresponds to a working width of 4.5m, which means operators can cover more slope surface in less time.

The Leitwolf's unique rear attachment frame with patented parallel offset allows the tiller to move up to 45 cm to either side of the center. The operator can choose between free trailing, locked, and parallel offset settings.

Working outside of the tracks while keeping the finisher comb parallel to the direction of travel makes the job easier and improves the final-finish. The offset capability also provides increased stabilization on the side hill. The approach is more streamlined because the operator is able to move the tiller closer to obstacles or overlap previous passes, saving both time and money.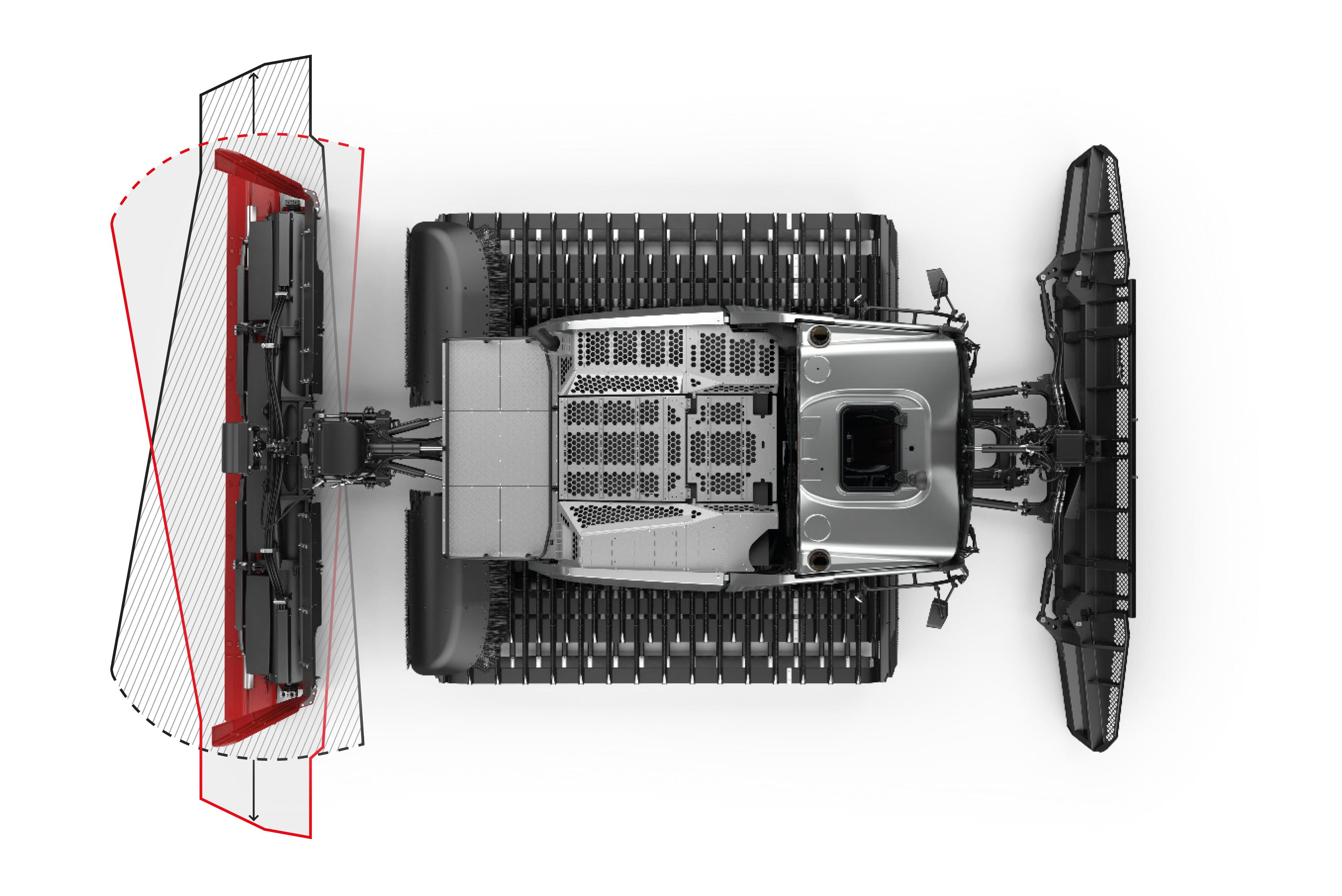 Lift or lower the suspension to create more or less ground pressure. Increasing or decreasing the number of crosslinks in the snow can increase traction, maneuverability, and reduce stress on the vehicle components. The front and rear operate independently, so the operator can determine the optimal pressure and shift the balance of the groomer up or downhill depending on the conditions and location.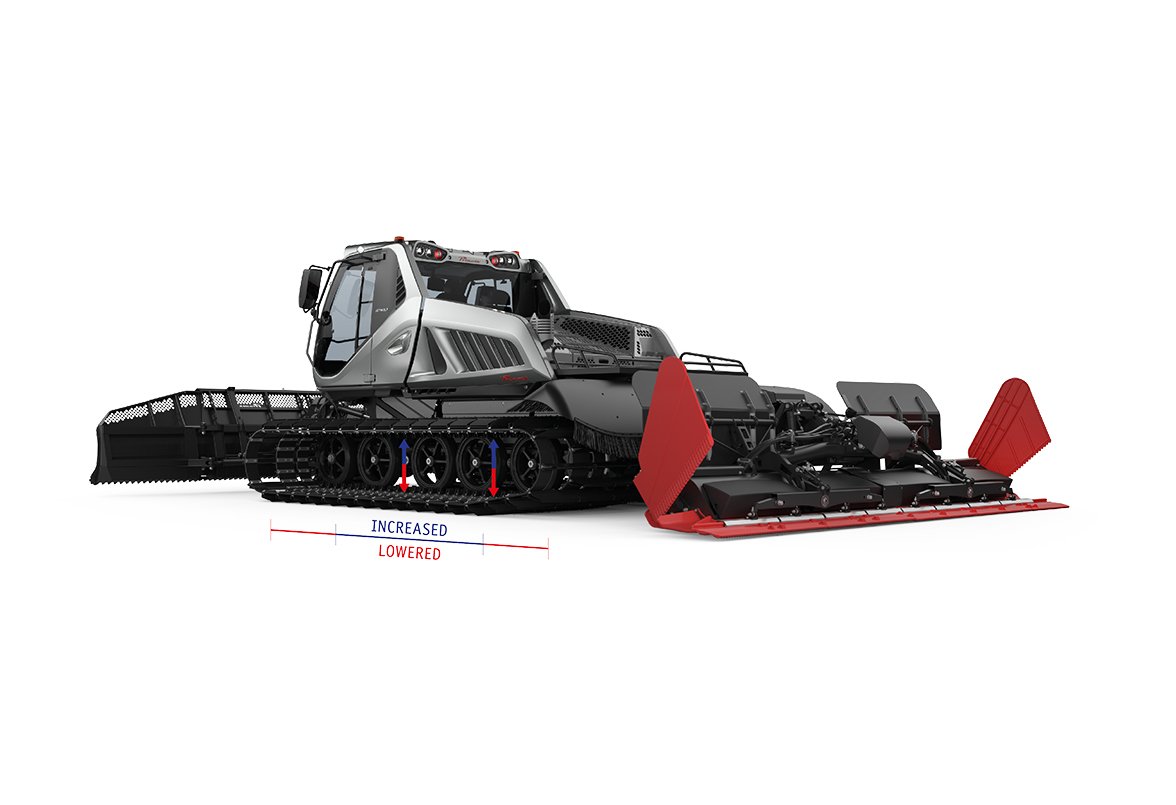 With the largest cutter bar in the segment, operators can process more snow in a shorter period of time – allowing them to groom more acres more quickly with less fuel.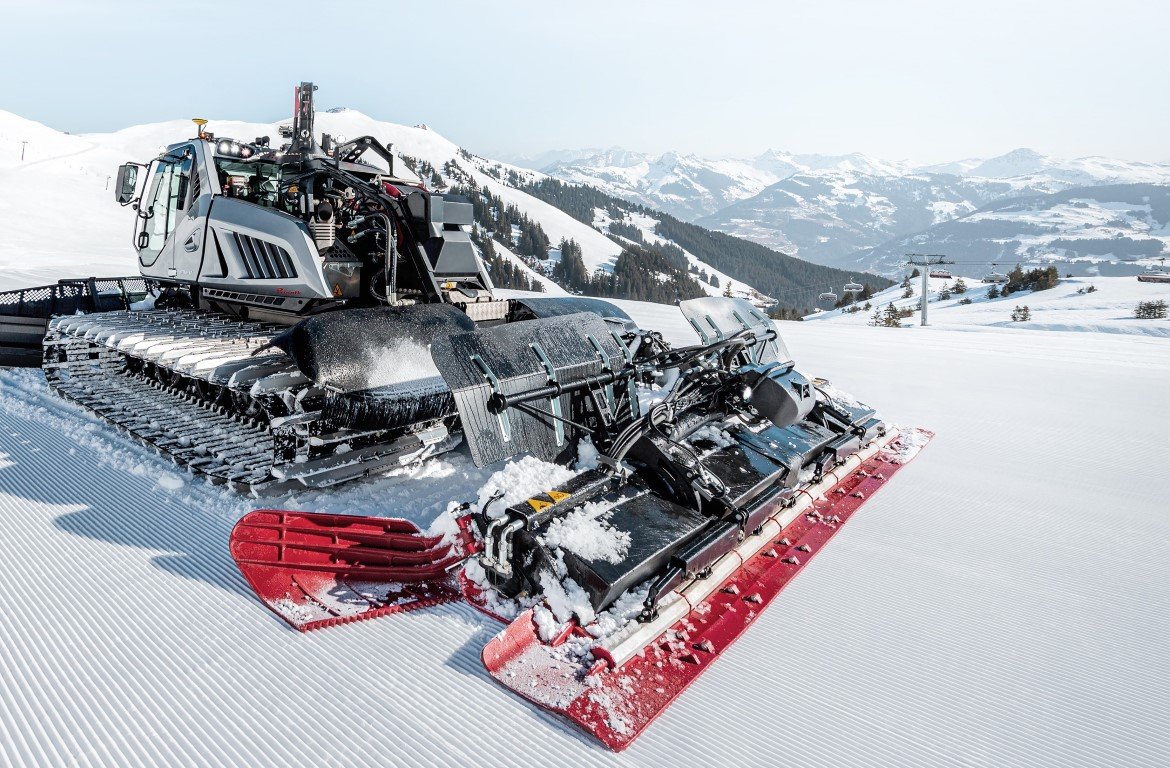 Engine

MTU 6R 1300 / OM 471

MTU 6R 1300 / OM 471

Power

530 hp ECE @ 1,600 rpm

390 kW/ 530 hp @ 1,600 rpm

Torque

1,918 ft-lb @ 1,300 rpm

2,600 Nm @ 1,300 rpm

Cylinder and Displacement

Straight-6, 12.8 L

Straight-6, 12.8 L

Emission standard

Euromot Stage V/EPA Tier 4 Final

Euromot Stage V/EPA Tier 4 Final

Track working width
Vehicle length (without blade/tiller)

Total length with attachments (Power Tiller)

Total height with tracks (without winch)

Clearing blade with side wings open (Master)

Clearing blade with side wings closed (Master)

Clearing blade with side wings open (Park)

Clearing blade with side wings closed (Park)

Tiller with side wings raised (POWER)

Tiller with side wings lowered (POWER)

Tank capacity

101.7 gal * / 70 gal (* with additional 31.7 gal fuel tank)

385 L* / 265 L (* with additional 120 L fuel tank)

Fuel Types

Diesel, HVO, GTL and BTL (According to the norms ASTM D975, EN590, EN15940)

Diesel, HVO, GTL and BTL (According to the norms ASTM D975, EN590, EN15940)

AdBlue®/DEF capacity

Weight with tracks, blade, tiller

25,227 lbs

from 11,443 kg

Winch weight (850 m cable)

Winch pulling force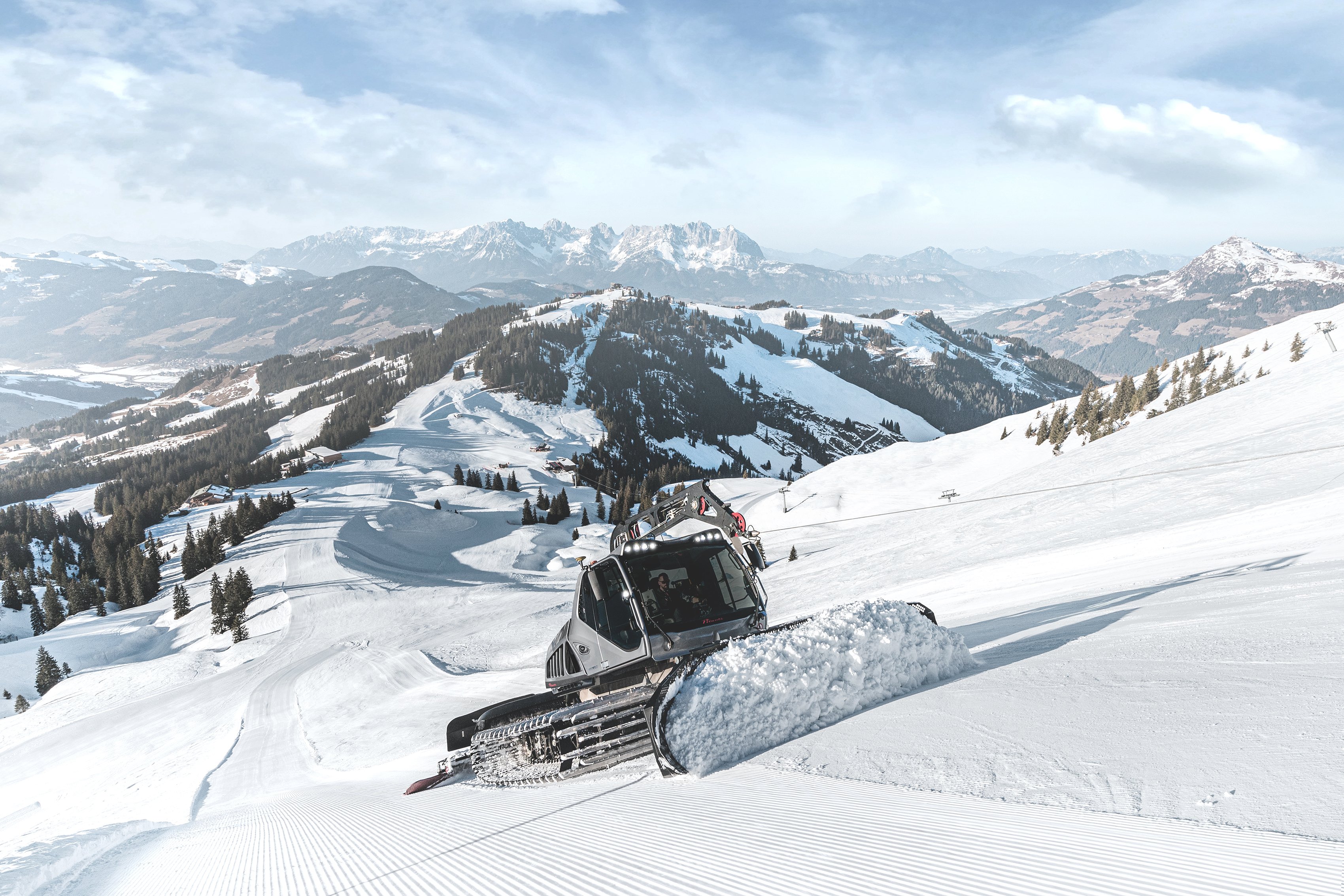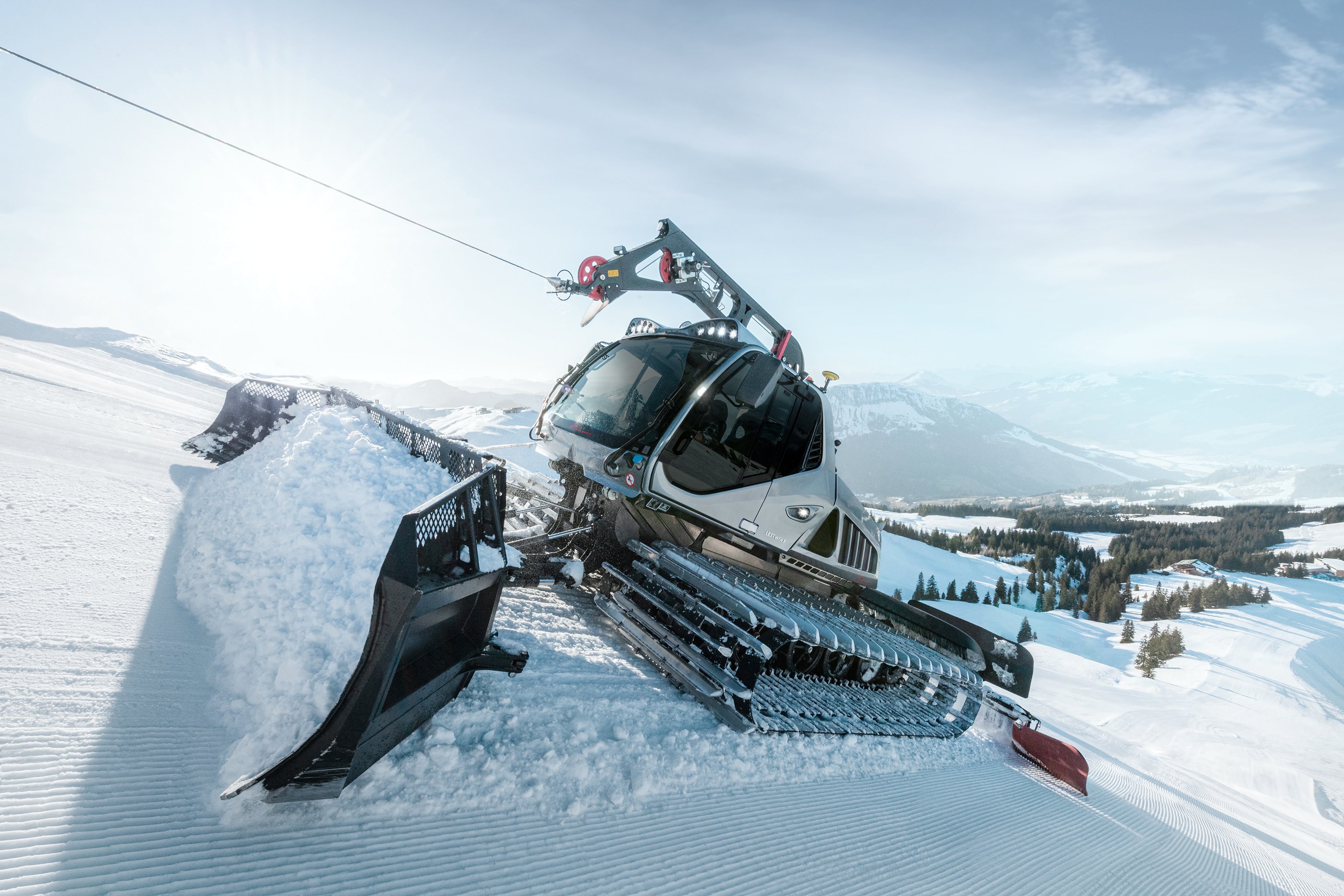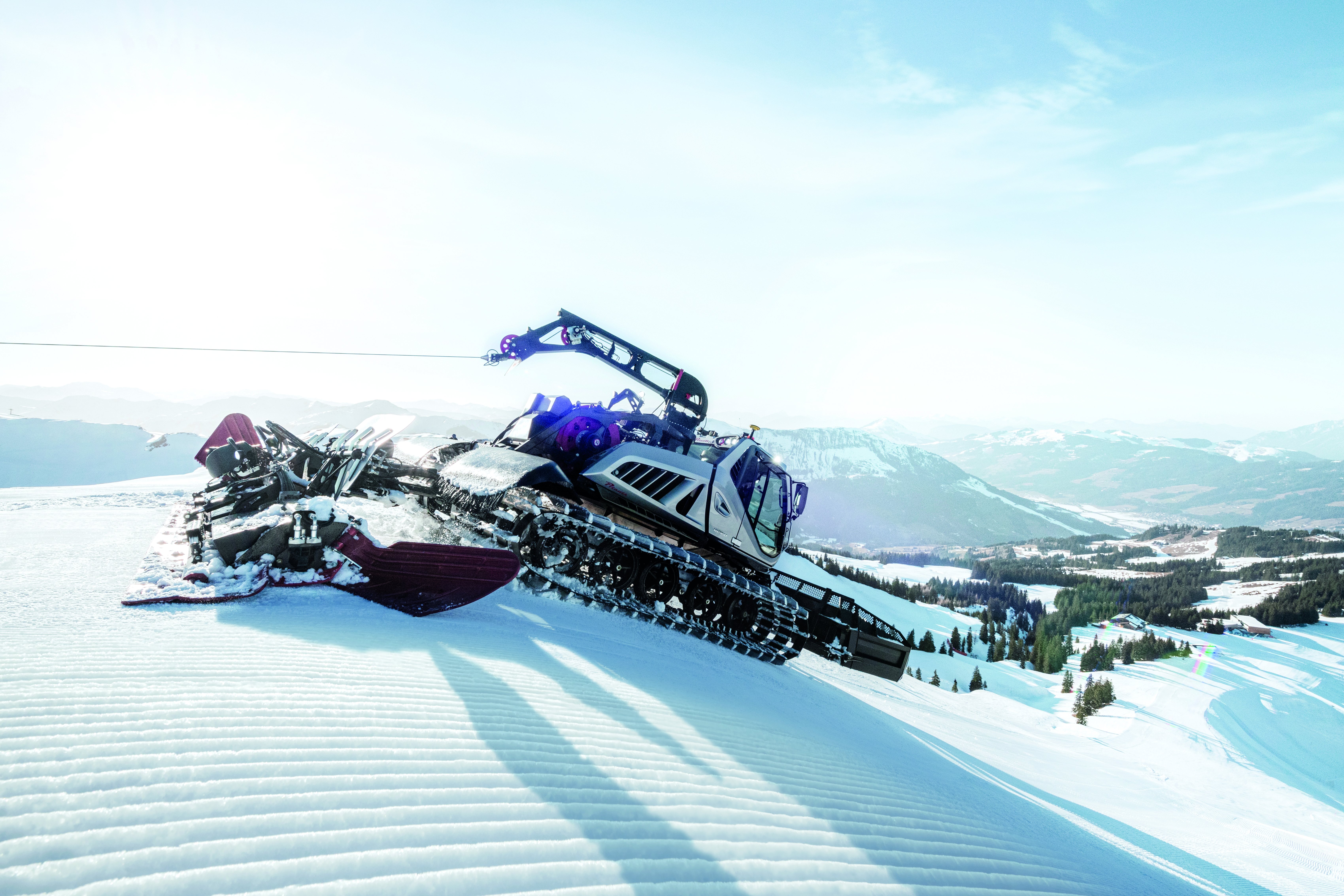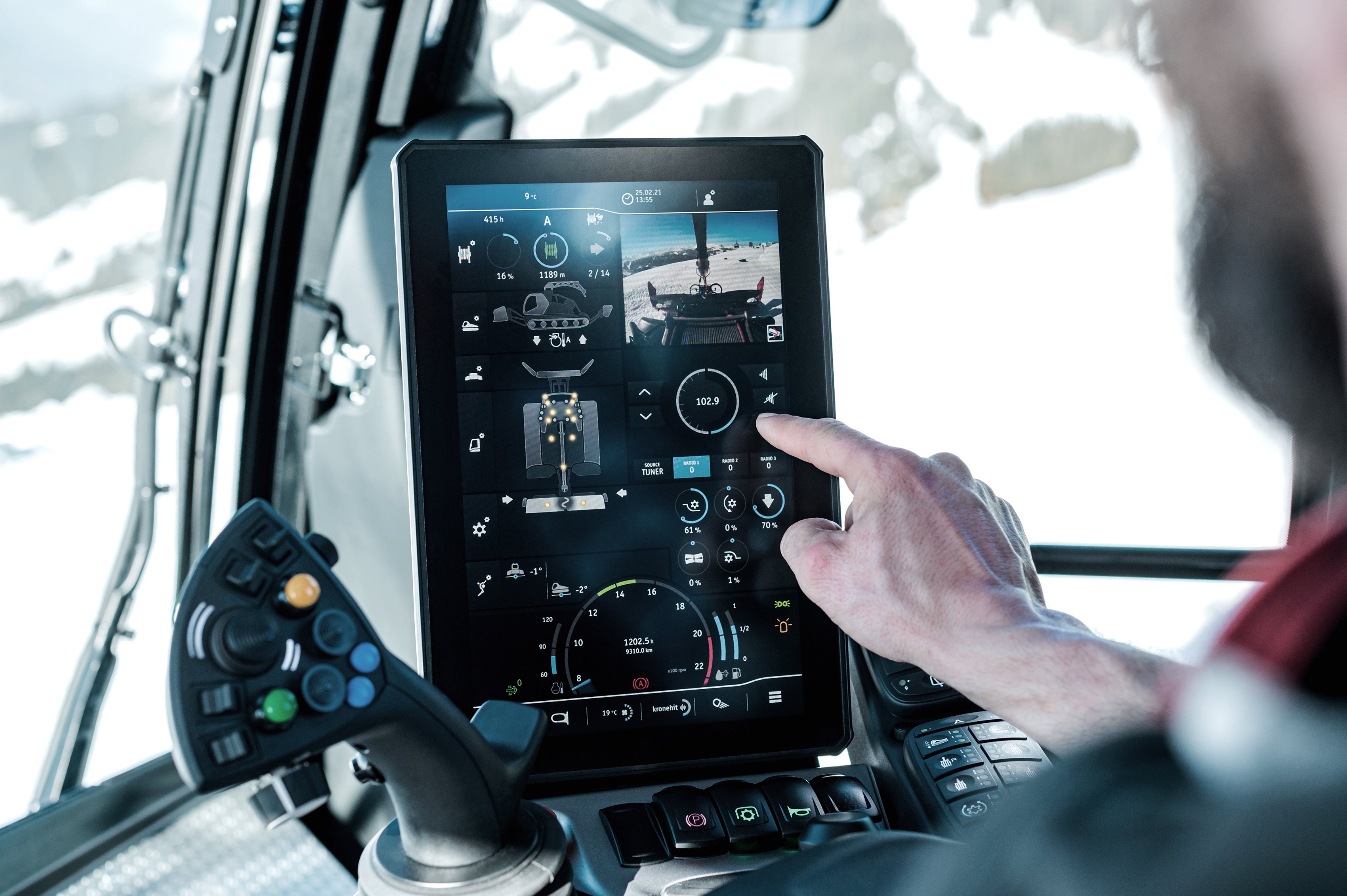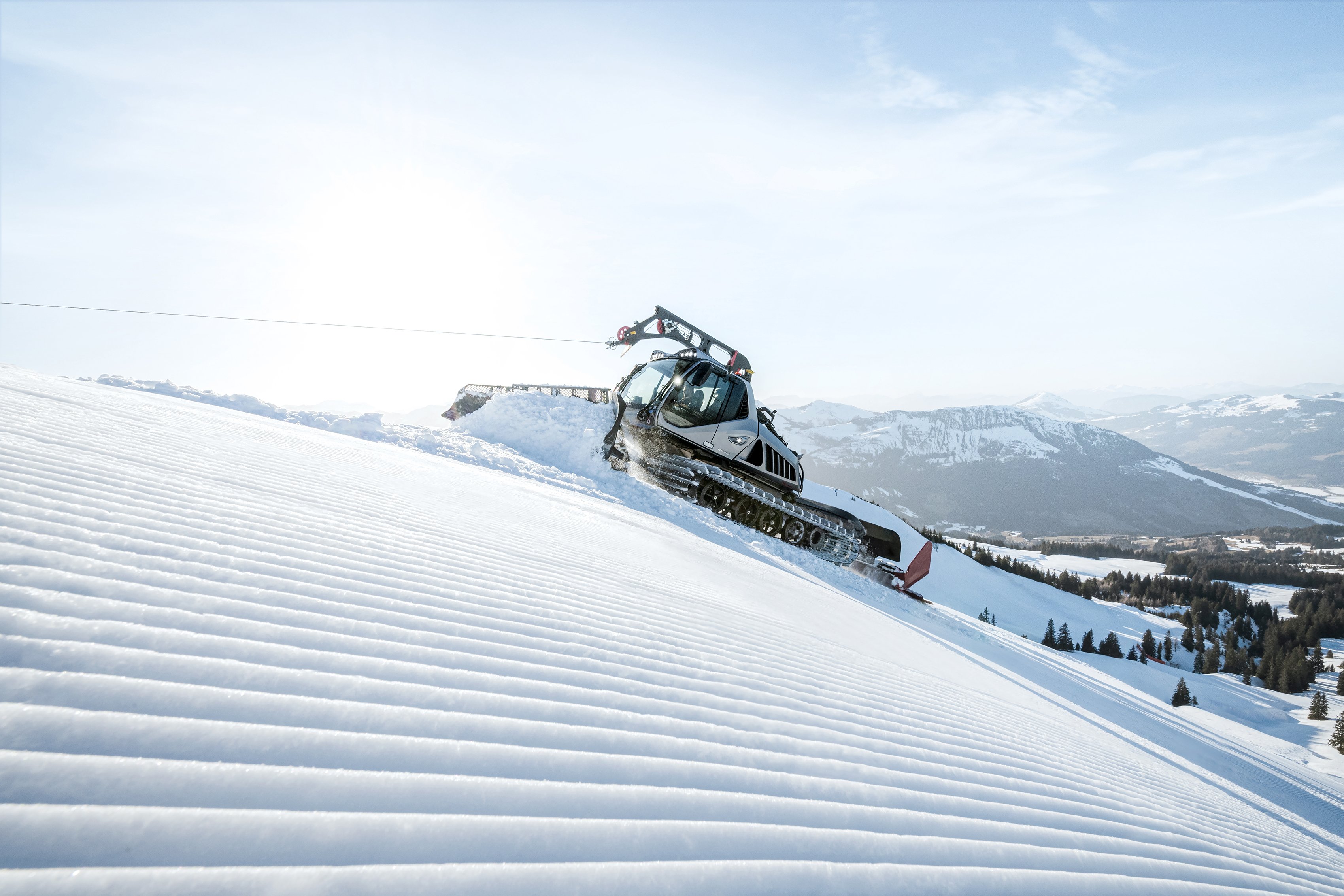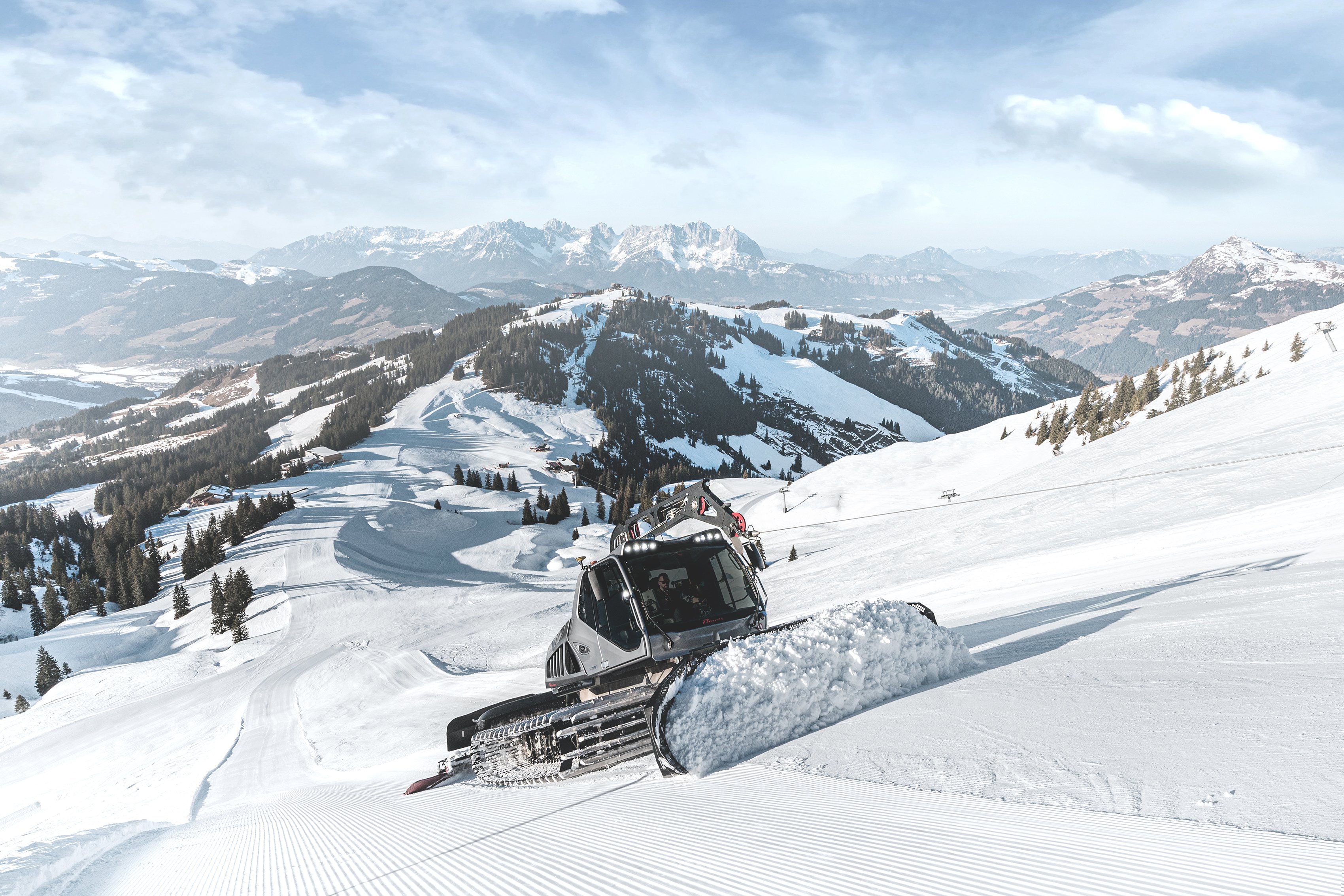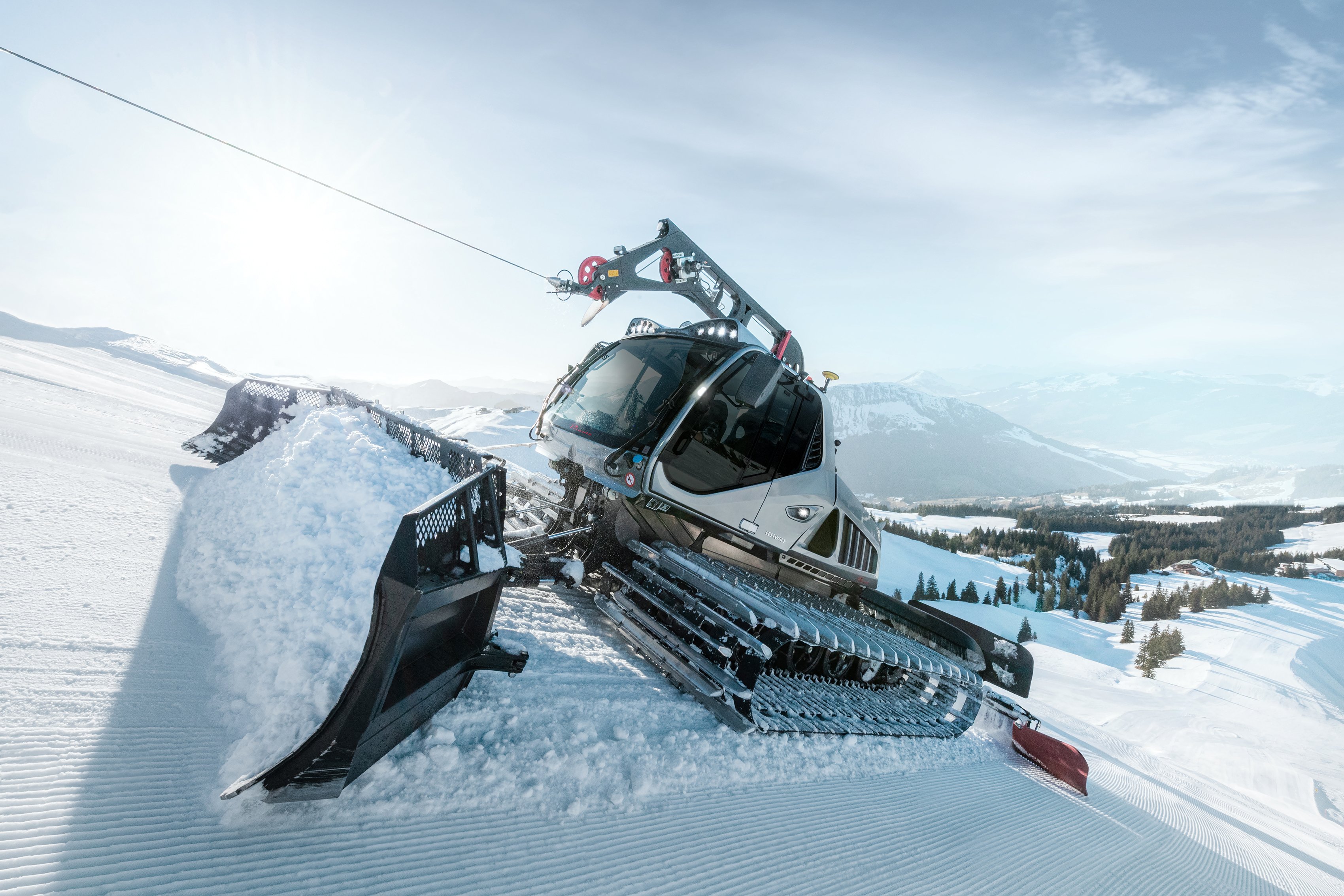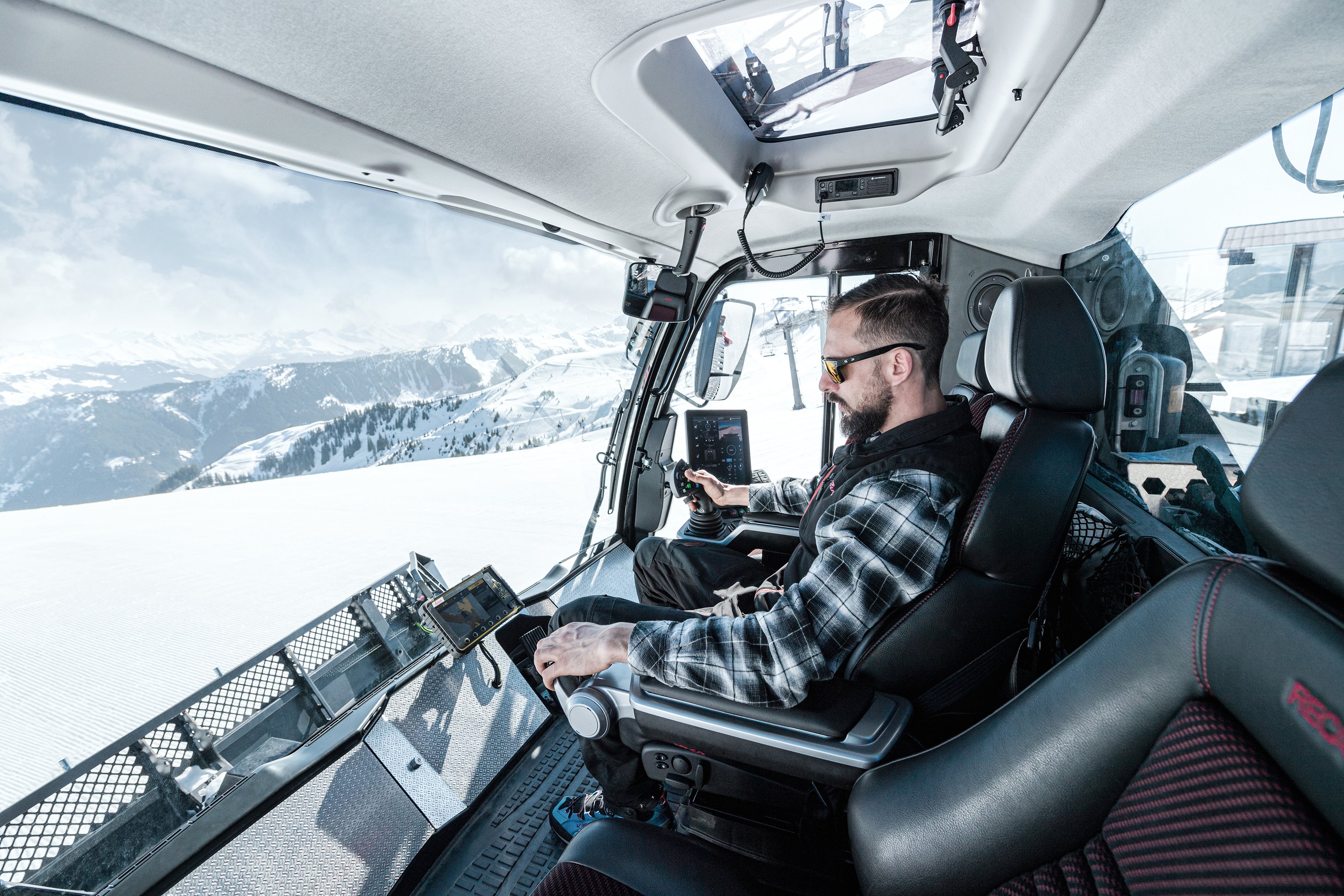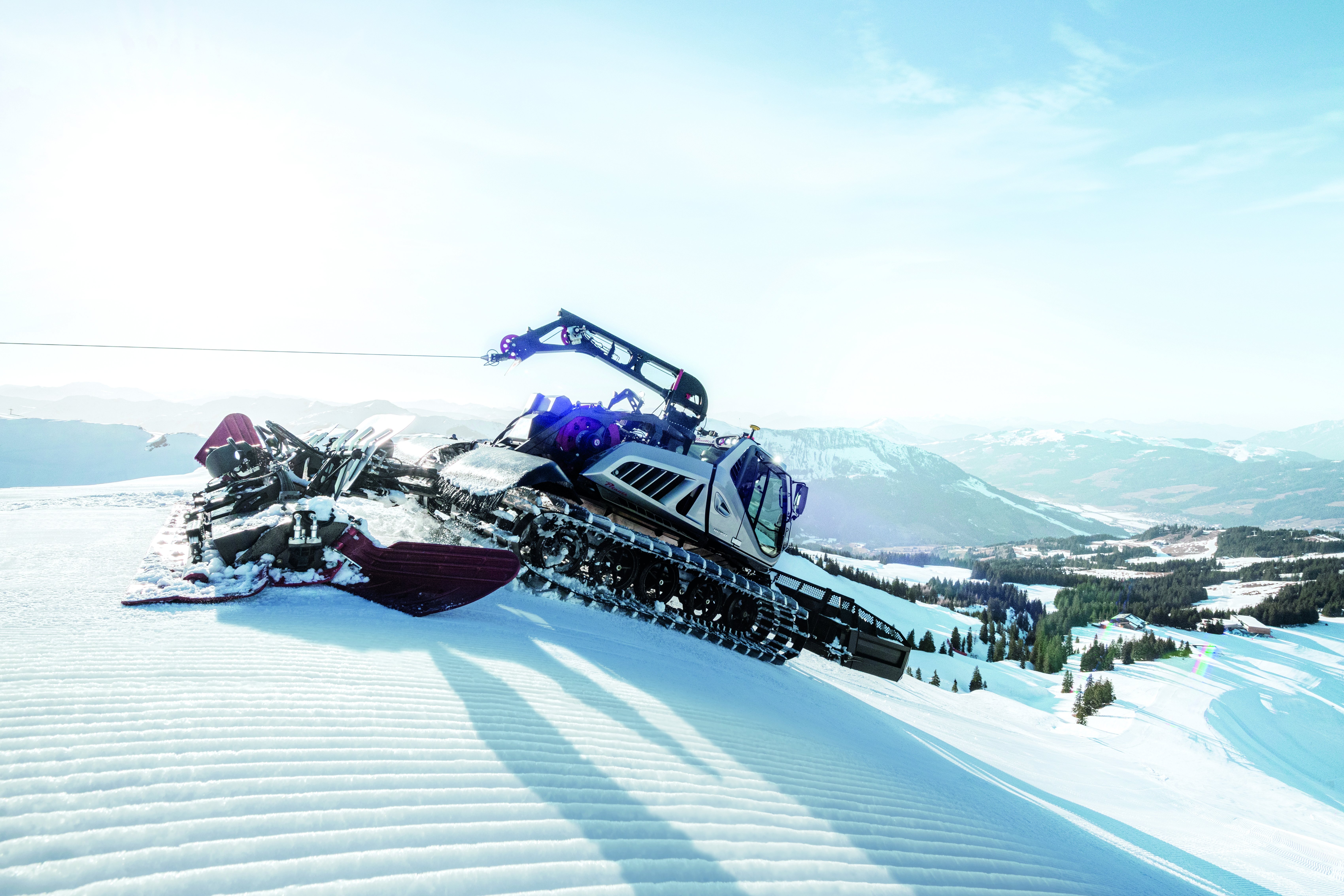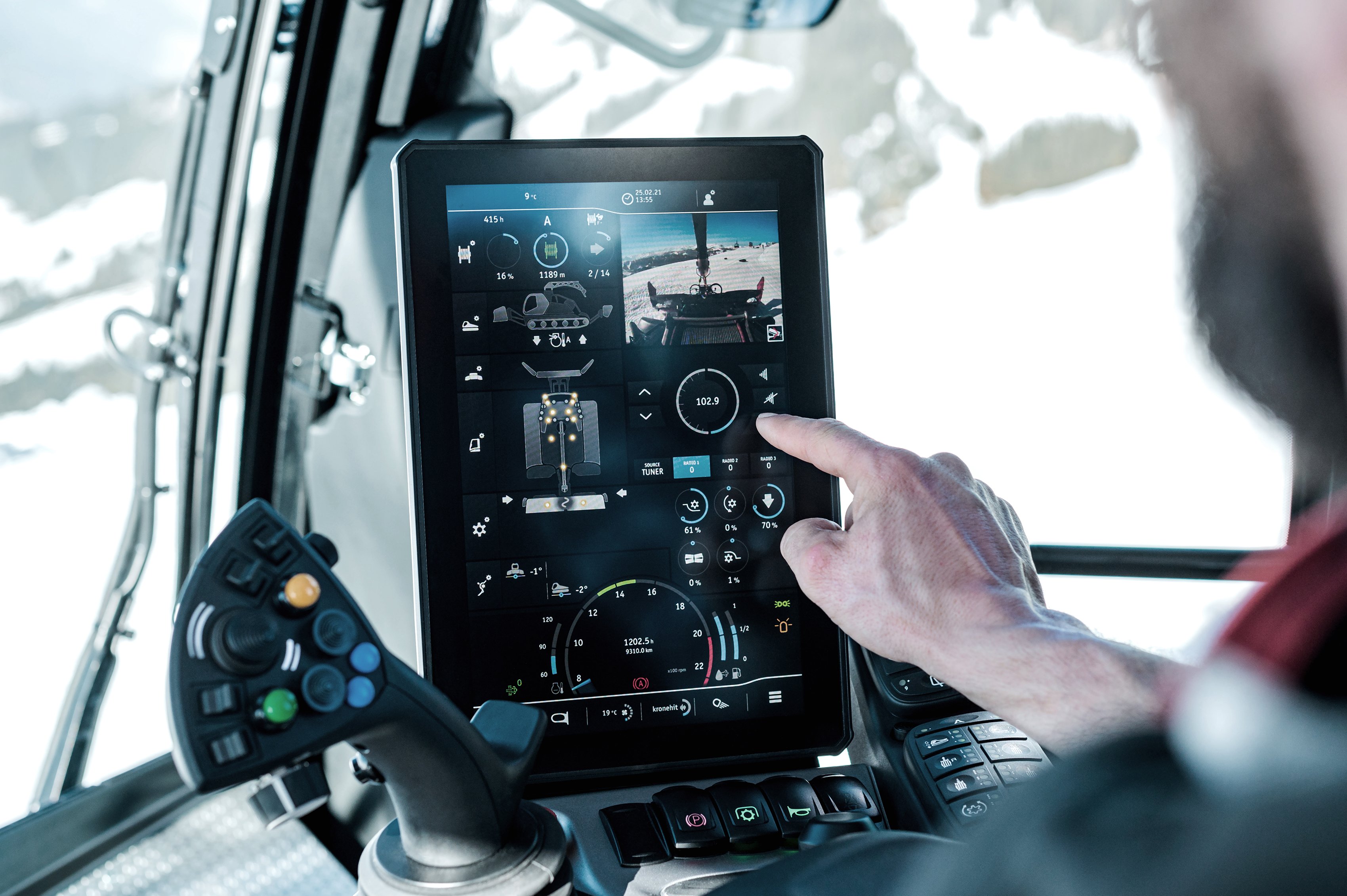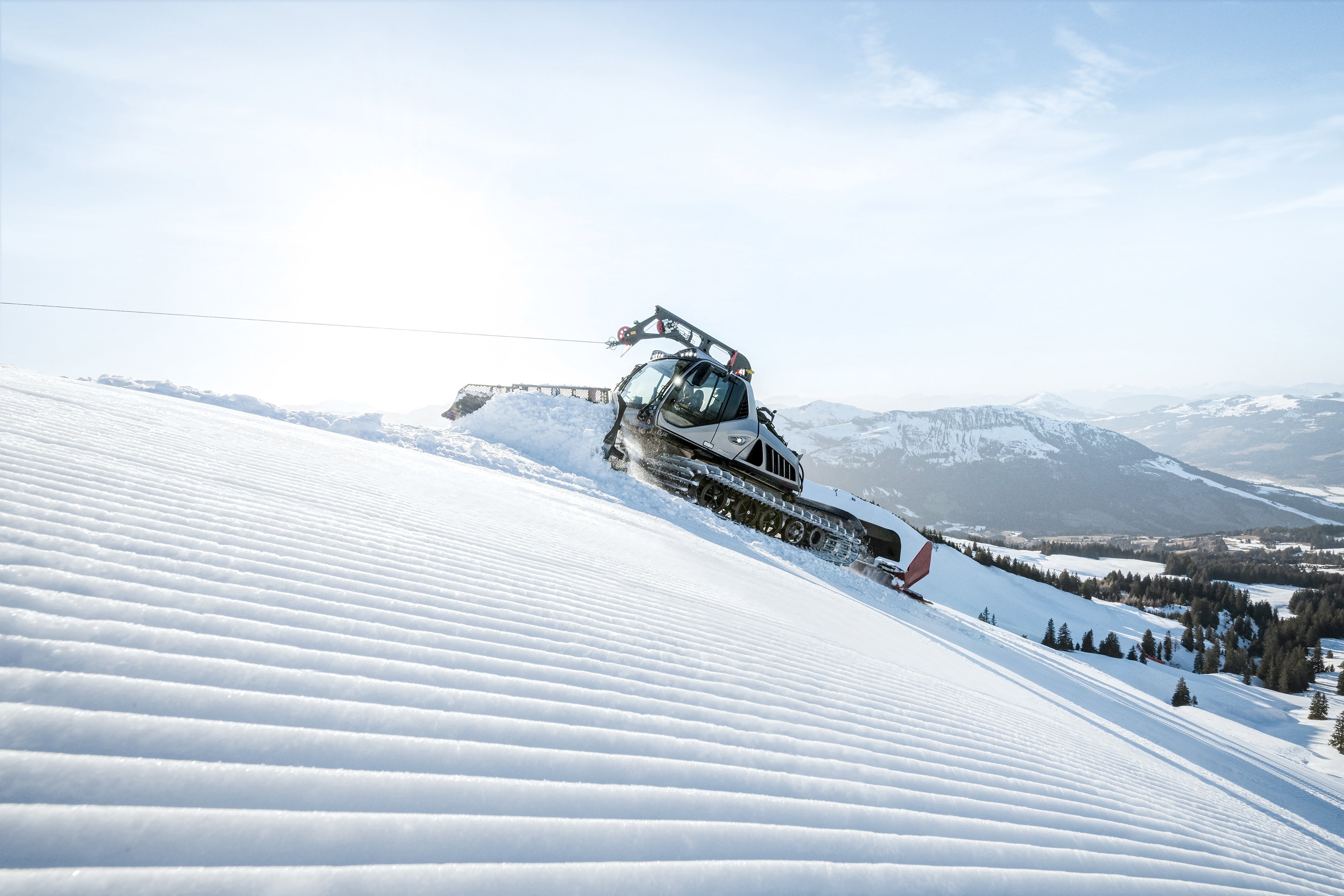 Attachments
All of our snow groomers are geared towards practical everyday needs, and, because of their customized configuration, the most varied of requirements can be met. In order to supply the most suitable model for your requirements, we offer a wide range of additional devices.
Basic Nordic Liner
2 or 4 track setting plates which set long-lasting tracks that meet the highest Olympic standards. Track pans and track tillers can be used independently.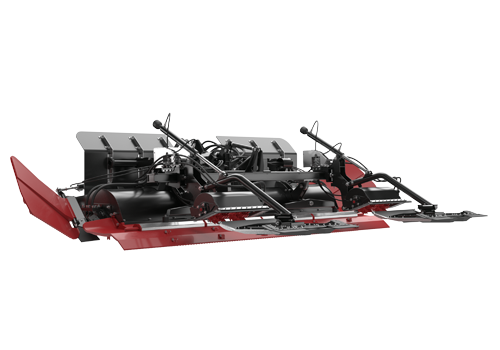 Move Nordic Liner
2 movable track setting plates that can be adjusted laterally up to 2 ½ feet (750 mm) to produce precise classic tracks that last.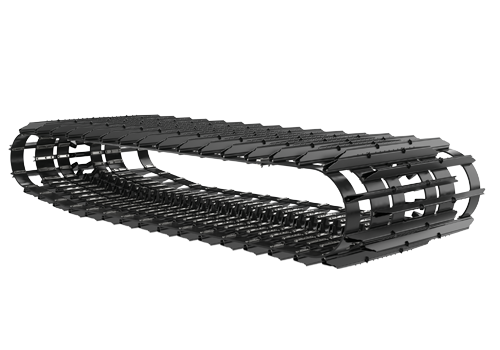 Closed Steel Tracks
These tracks are ready to work on the toughest conditions. With their heavy duty durability, they perform on surfaces that vary from snow to rocky ground.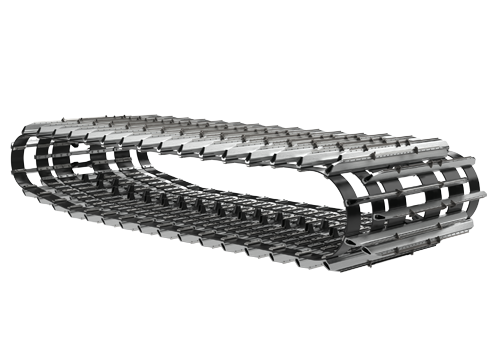 Gamskette (Aluminum) Tracks
With their excellent climbing abilities and maneuverability, these long-lasting tracks are made for all types of vehicles. They feature overlapping locks.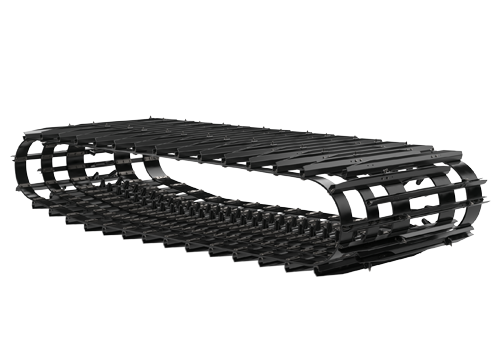 Open Steel Tracks
The open-profile is idea for fresh and powder snow, and can be used on roads or fields. The overlapping lock simplifies handling and makes them easy to service.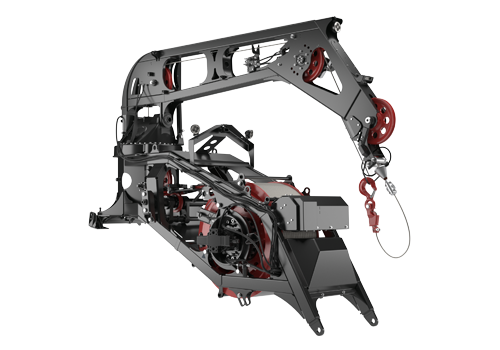 Automatic Winch
The winch has a pulling force 4.5t/5TN and can be operated in 3 modes: Auto/Eco/Manual. The pivot is located in the center, ensuring neutral handling.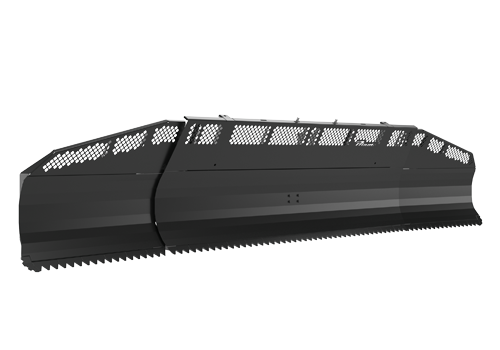 Master Blade
This best-in-class blade can push enormous amounts of snow while producing precise slope edges, allowing for fewer passes.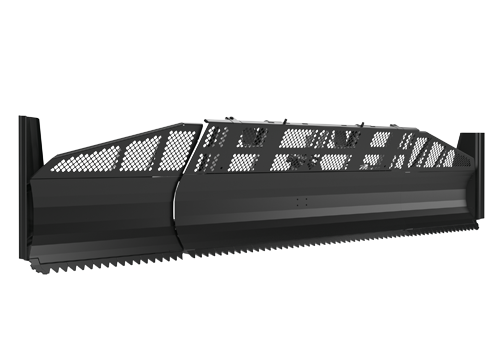 Park Blade
The widest blade available has specially arranged teeth for maximum pushing force and precision.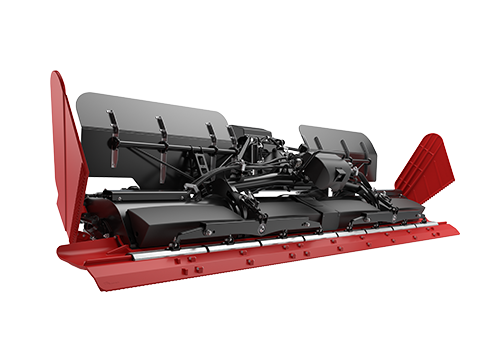 Power Tiller
The Power Tiller produces deep, fine-grained grooves which means sensational slope quality that lasts.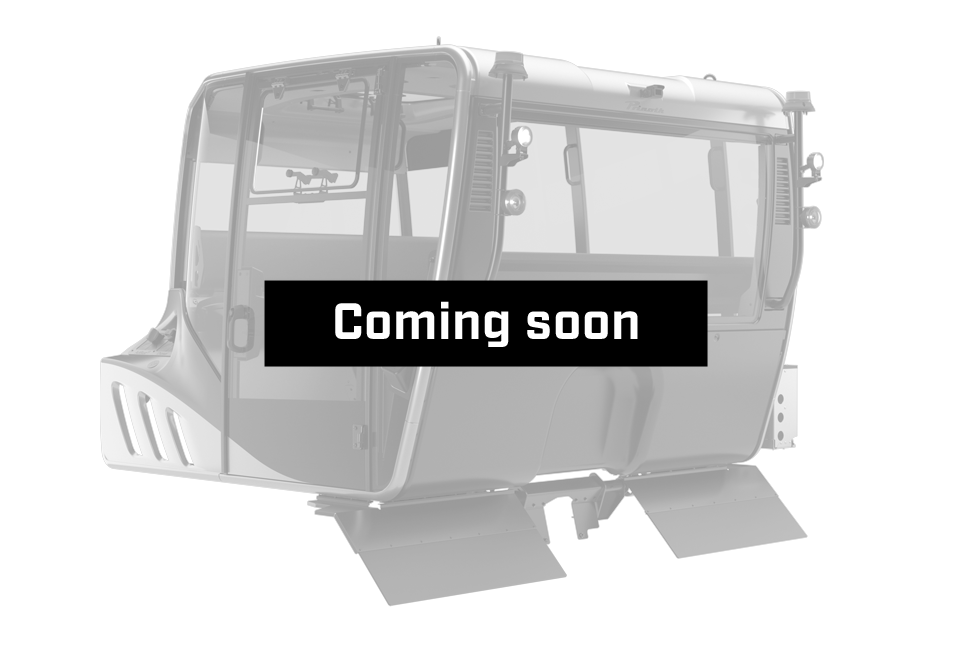 Leitwolf Transport Cabin
Our flagship groomer is taking a page from the Husky and getting its very own transport cabin option. Coming 2024!
Contact us
Please fill out the following form if you would like to contact us. We'll get back to you as soon as possible.
Submission error
Submission error