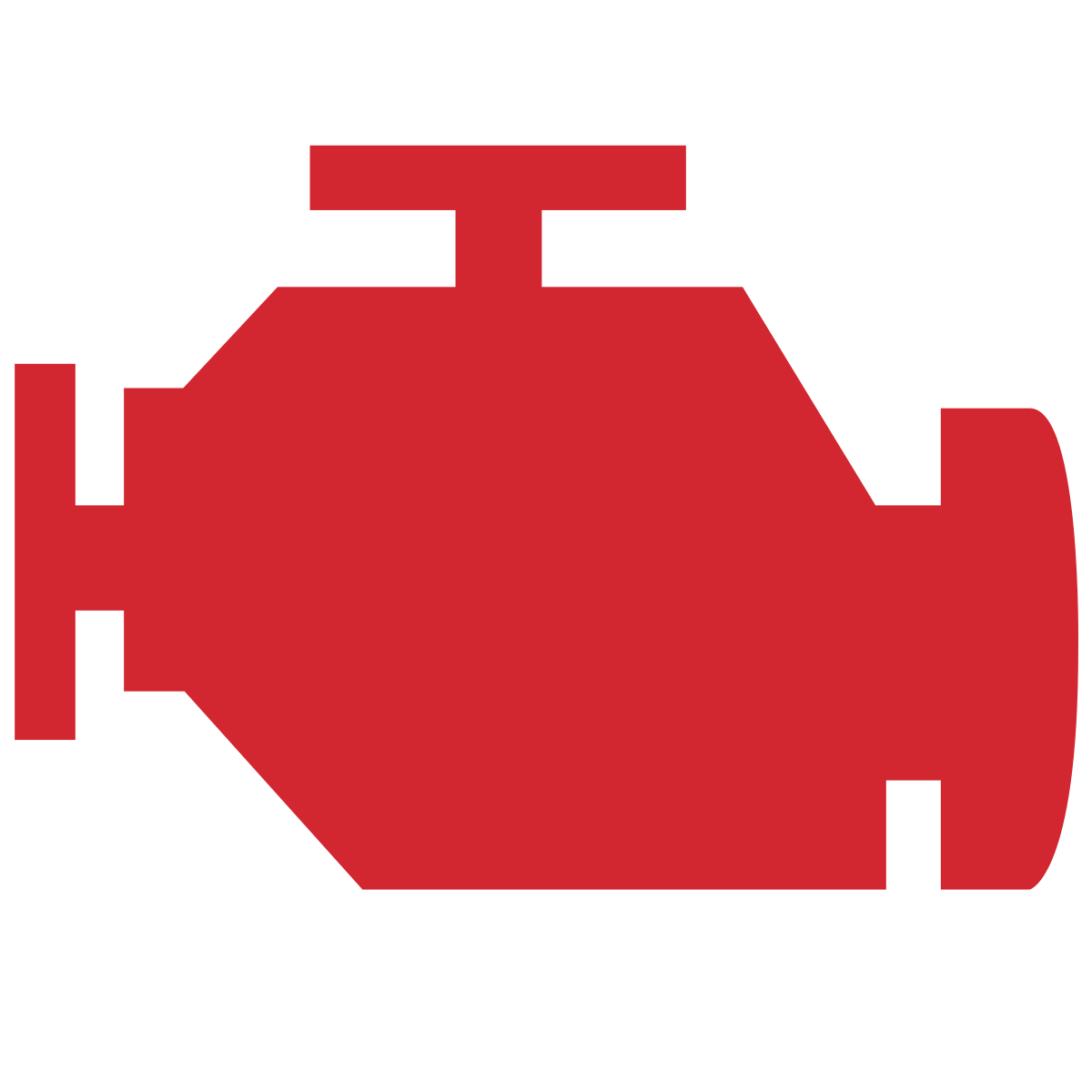 Engine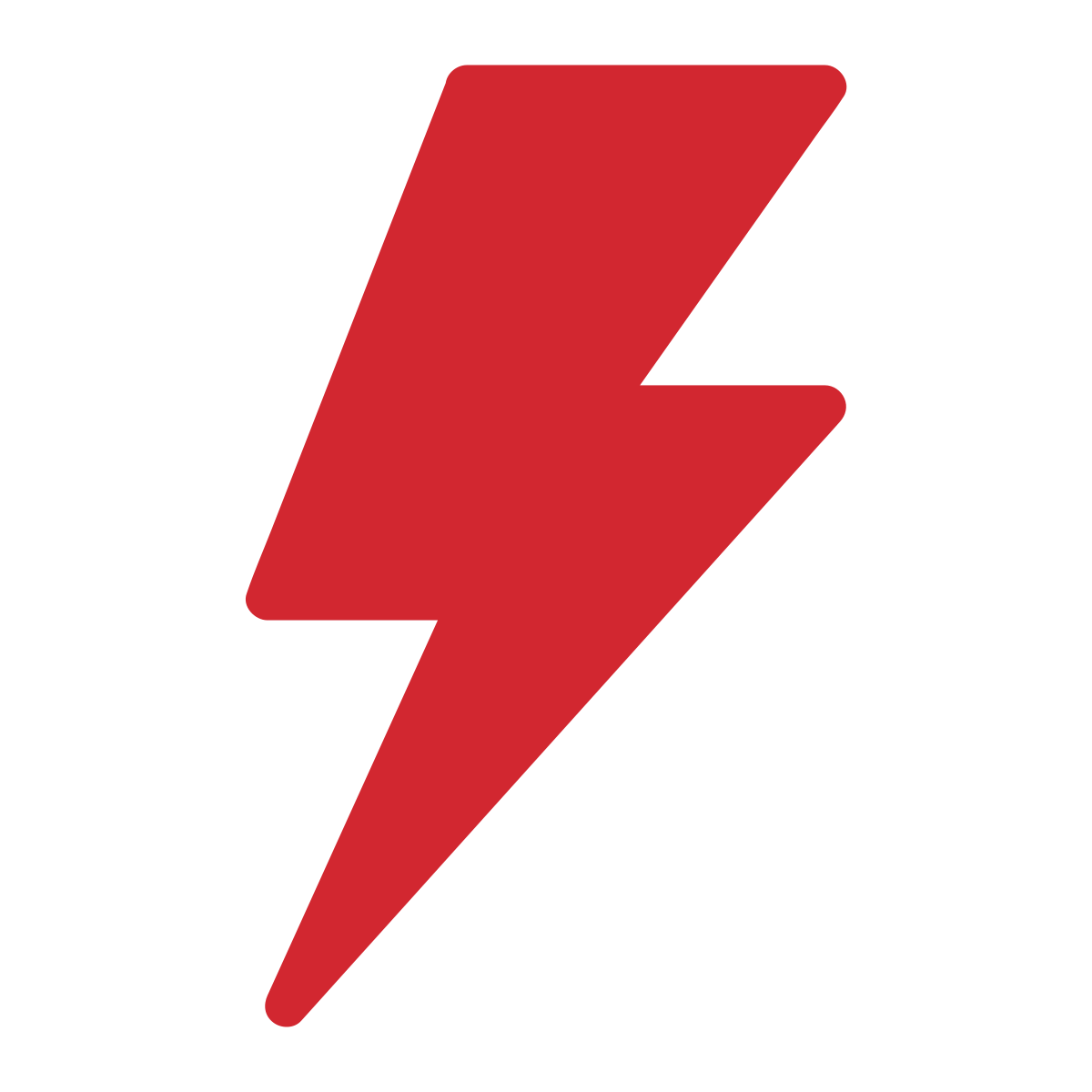 Power
422 hp ECE @ 1,800 rpm
310 kW @ 1,800 rpm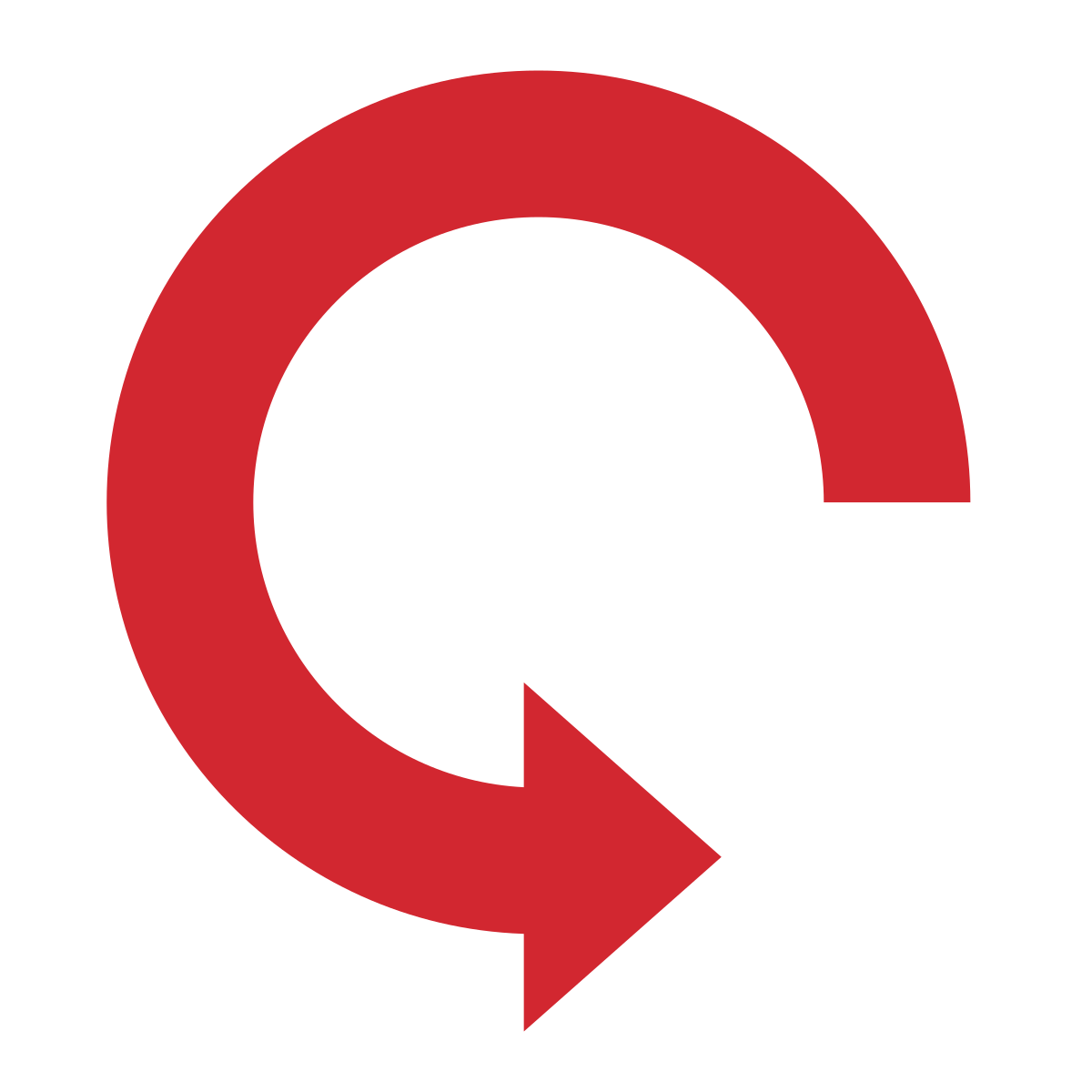 Torque
1,399 ft-lb @ 1,400 rpm
1,897 Nm @ 1,400 rpm
Bison X has the most features for park and funline building that we offer. The X has twice the range of motion on the Park blade, extended tiller movement up to the vertical position, inclinometers for both vehicle and blade, and, unique to the Bison, a sideways-sliding swivel seat. Additionally, a distance measurement tool, LED lights, rearview camera, and a premium sound system, help X operators prepare and maintain park features more easily and with greater efficiency.
Extreme slopes are no problem for Prinoth's Automatic Winch, which is reliable in all conditions and throughout varied terrain. This allows the operator to focus more on the blade and tiller helping to ensure a perfect finish. The winch pivot is located at the center of the groomer, ensuring neutral handling regardless of the pulling direction. The winch can be operated in three modes (Auto/Eco/Manual) with a maximum pulling force of up to 4.5t / 5 tn. Operators can prioritize pulling force or working speed. Due to the large radius of the drum and pulleys, less strain is put on the cable, increasing lifespan. Additionally, for ease of use, the included Roll-Out System enables the operator to easily pull out the winch cable.
The Bison can be an excellent addition to any Nordic Center, especially one with wider trails. For perfect classic tracks, attach a Power tiller and Nordic Liner, which guarantees cross country ski trails that meet Olympic standards. Two or four track setting plates and the track tillers can be used independently. They adjust position and surface pressure depending on the requirements and condition of the trail. The Skating finisher has a smaller profile than an alpine tiller, which produces a finer, narrower corduroy finish – ideal for a smooth skating glide.
Custom Interface
The customizable Prinoth Control Unit is convenient and practical. Each operator can tailor the user interface with their preferred shortcuts and vehicle settings. This means that each time they take the sticks, their relevant settings are saved with the RFID key – making the start-up process faster.

Single Touch
The 12" tilting touchscreen makes everything easy to see at night or during the day. The rearview camera display can be changed to large or small on the screen. And most important, vital details about the machine such as quick access pages, engine, tiller and winch are always visible.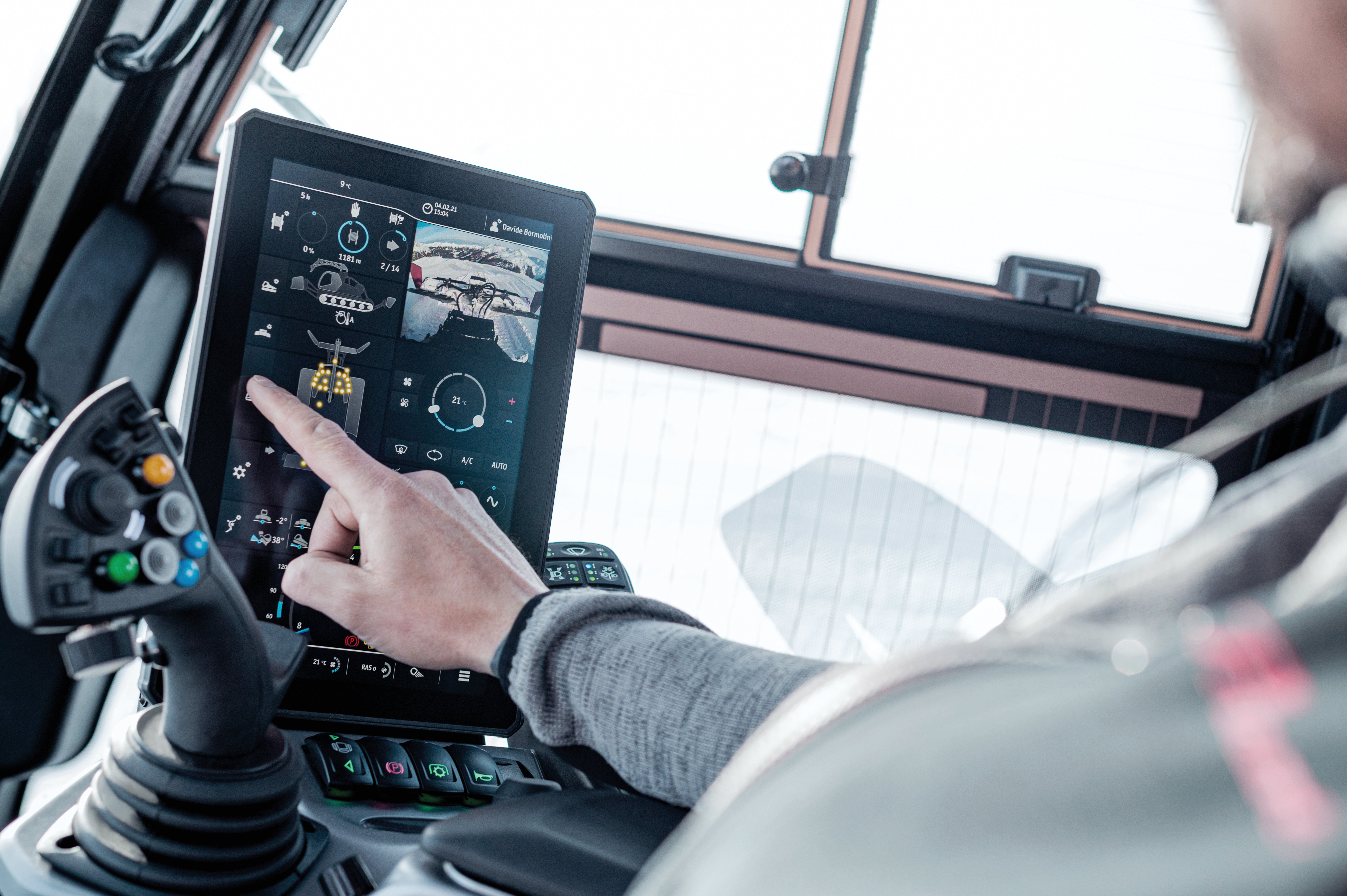 Precise Control
An ergonomic joystick hand rest allows for hours of smooth, comfortable operation. The improved "joystick-in-joystick" design provides precise control and allows for simultaneous blade movement, making it easier for operators to push large piles of snow and cut razor sharp edges.

Straightforward Service
The latest generation of the proven CAN-bus-controlled system, optimizes the movements of the attachments and reduces the number of tubes. This results in customizable blade movements and easier maintenance and service on the machine.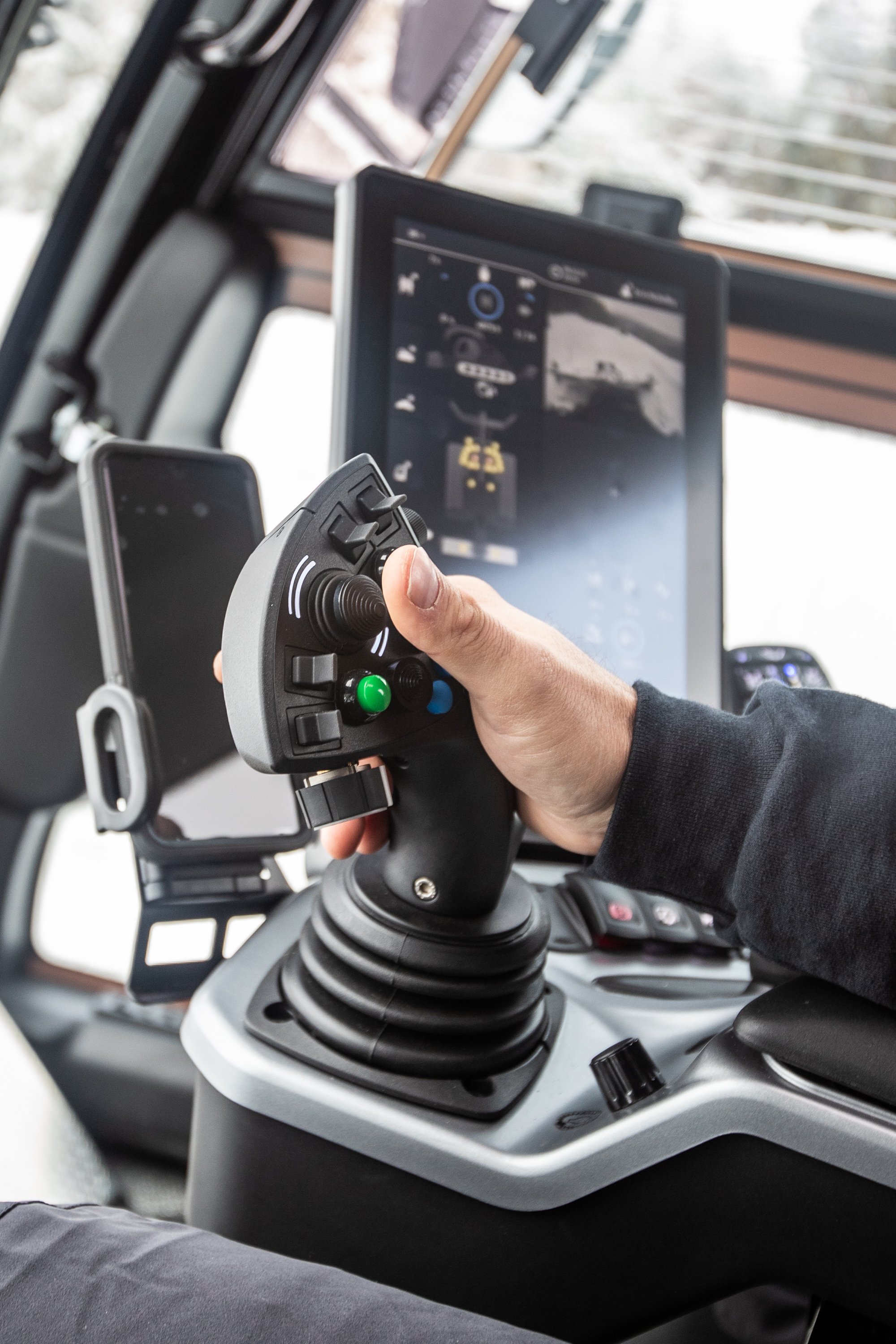 Modern, Stylish, Quiet
It's all about the operator. The larger cabin, generous footwell with heating system, integrated sunroof and ergonomic design (including the tailored Recaro seats) create a comfortable home base for producing the perfect finish. Choose fully automated air conditioning for complete temperature control no matter what's happening outside.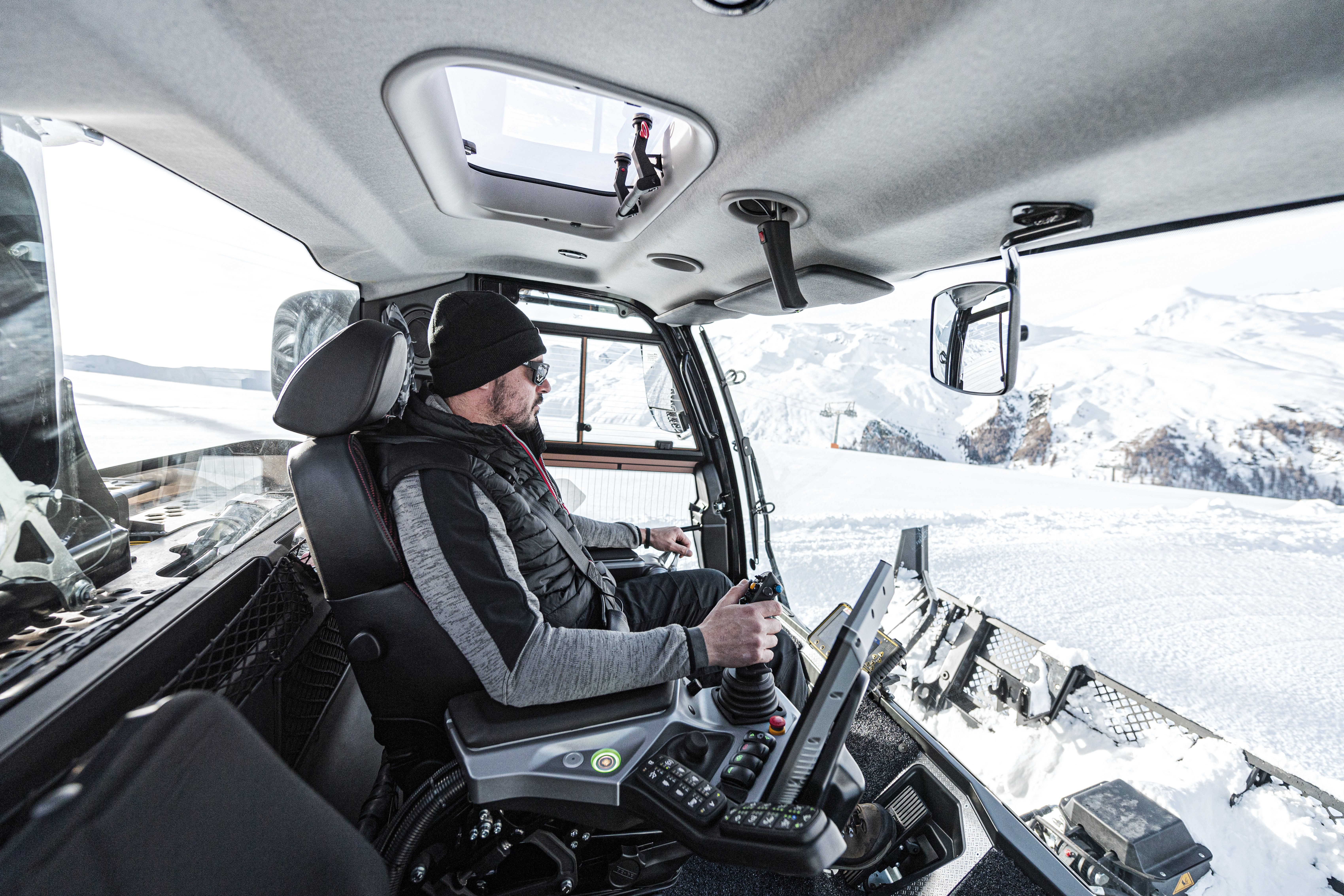 Standard Center Seat
The standard center seat allows operators to see better whether free grooming or park building.

Unique Sliding Seat Technology
Choose the optional sideways-sliding swivel seat to move between center and left positions. The seat moves up for 500 mm which, coupled with the 15 degree turning radius, provides the operator with the best all-around view – a real advantage when building parks and pipes.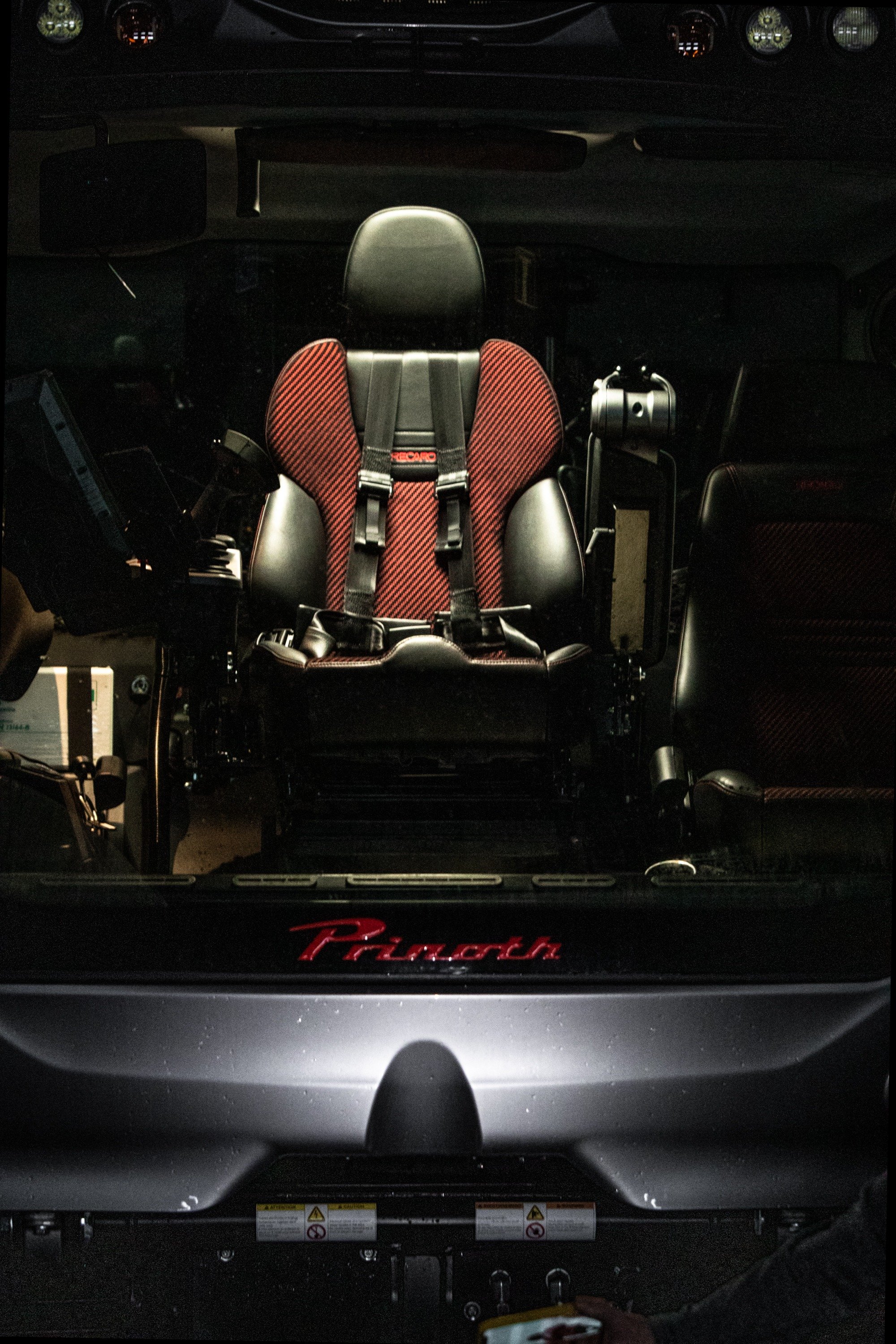 Ideal Power Performance
The Caterpillar C9.3B engine offers unrivaled performance. The straight-six engine produces max torque at the optimum engine speed of 1,400 rpm; meaning you have ideal power performance within the recommended running range.

Impressively Low Emissions
This machine meets the world's highest emission standards—Euromot Stage V. In addition to diesel, it can also run on HVO, GTL or BTL without any modifications needed to the engine. This means ski resorts can stick with standard diesel or explore alternative fuels to help minimize CO2 yet further.

An exhaust treatment system with SCR catalytic converter, oxidation catalyst and diesel particulate filter reduces emissions to a minimum. These upgrades make the Bison the cleanest snow groomer in its class.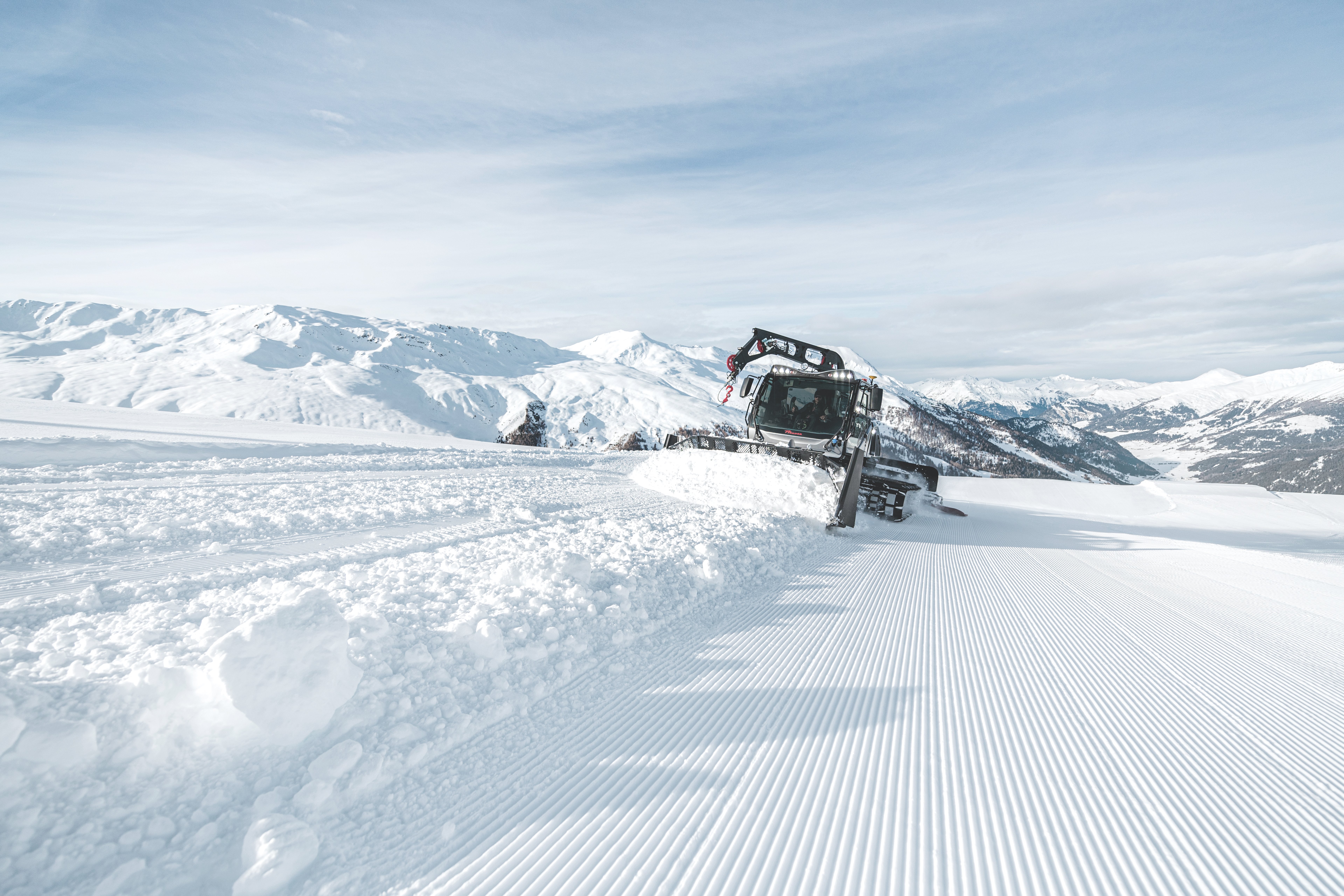 The low center of gravity guarantees stability going uphill and downhill. A turning radius of zero (around its own axis) improves the agility, and the standard center seat position provides the operator with the best possible view.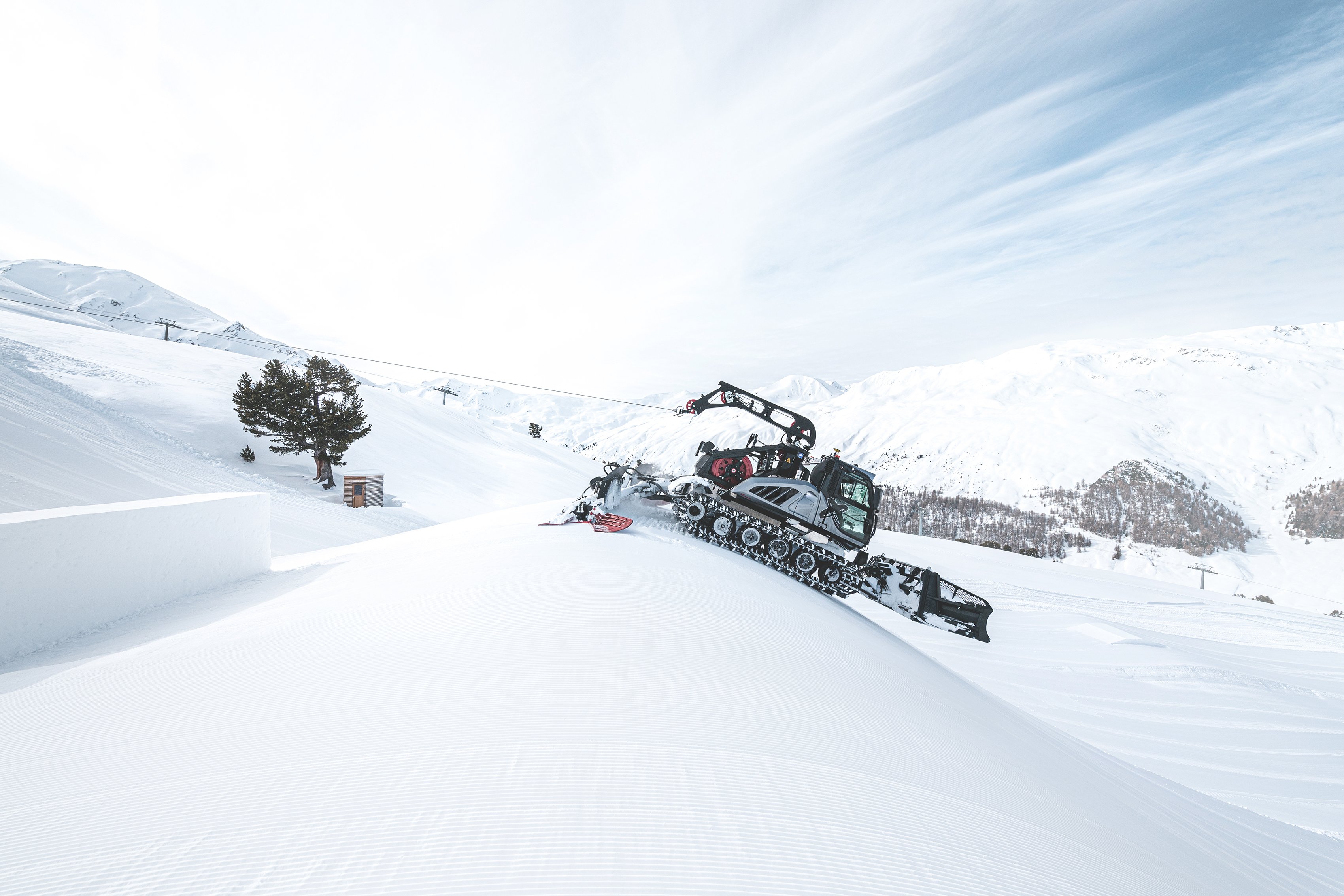 Engine

Power

422 hp ECE @ 1,800 rpm

310 kW @ 1,800 rpm

Torque

1,399 ft-lb @ 1,400 rpm

1,897 Nm @ 1,400 rpm

Cylinder and Displacement

Straight-6, 9.3 L

Straight-6, 9.3 L

Emission standard

Straight-6, 9.3 L Euromot Stage V / Tier 4 final

Straight-6, 9.3 L Euromot Stage V / Tier 4 final

Track working width

13'10" / 14'

4,210 / 4,260 mm
Vehicle length (without blade/tiller)

Total length with attachments (POSIFLEX Tiller)

Total length with attachments (Power Tiller)

Total height with tracks (without winch)

Clearing blade with side wings open (Master)

Clearing blade with side wings closed (Master)

Clearing blade with side wings open (Park)

Clearing blade with side wings closed (Park)

Tiller with side wings raised (POSIFLEX)

Tiller with side wings lowered (POSIFLEX)

Tiller with side wings raised (POWER)

Tiller with side wings lowered (POWER)

Tank capacity

84.5 gal* / 70 gal * with additional 12 gal tank

320 L* / 265 L * with additional 55 L

Fuel Types

Diesel, HVO, GTL and BTL (According to the norms ASTM D975, EN590, EN15940)

Diesel, HVO, GTL and BTL (According to the norms ASTM D975, EN590, EN15940)

AdBlue®/DEF capacity

Weight with tracks, blade, tiller

from 21,411 lbs

from 9,712 kg

Winch weight (850 m cable)

from 4,621 lbs

from 2,096 kg

Winch pulling force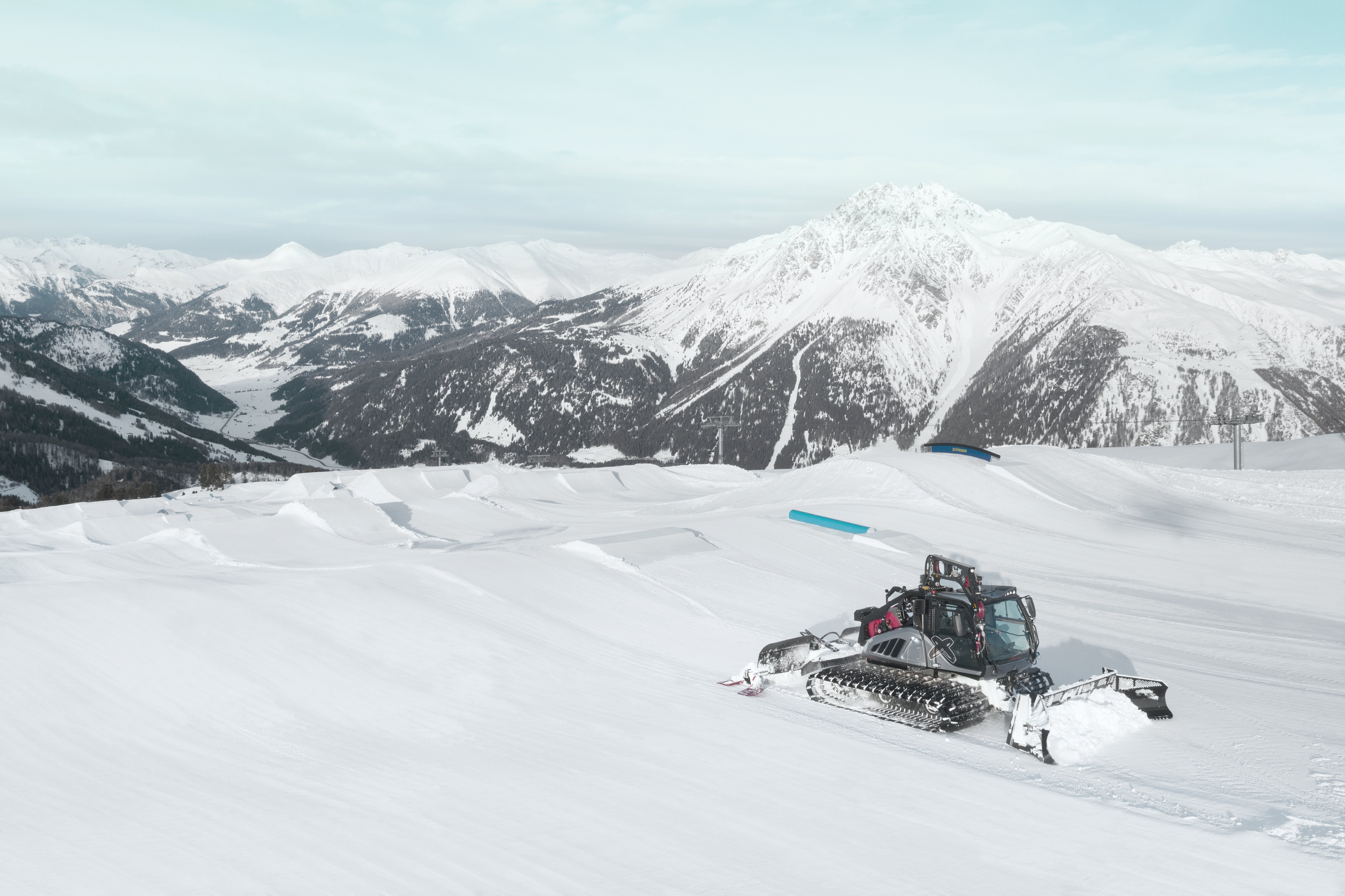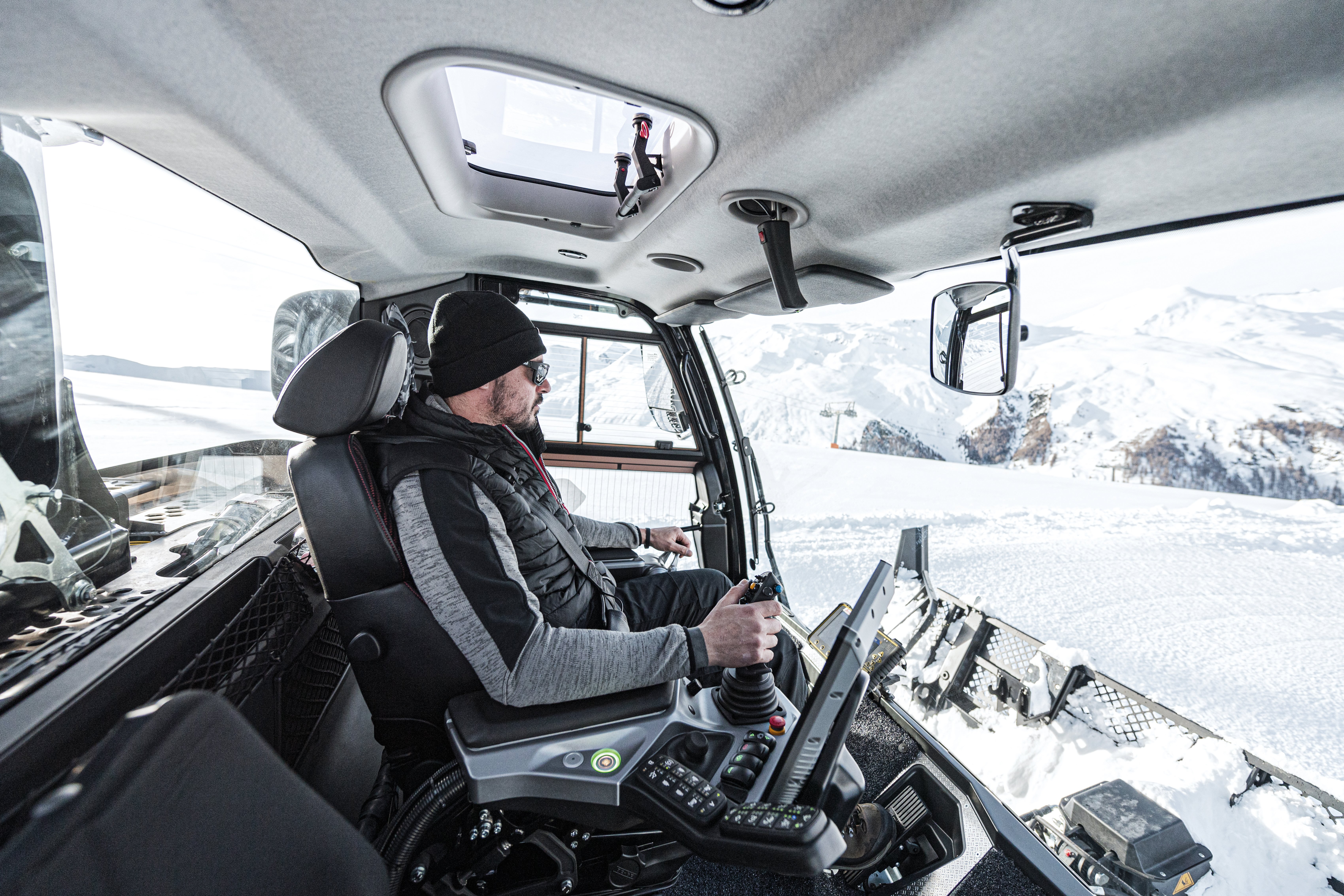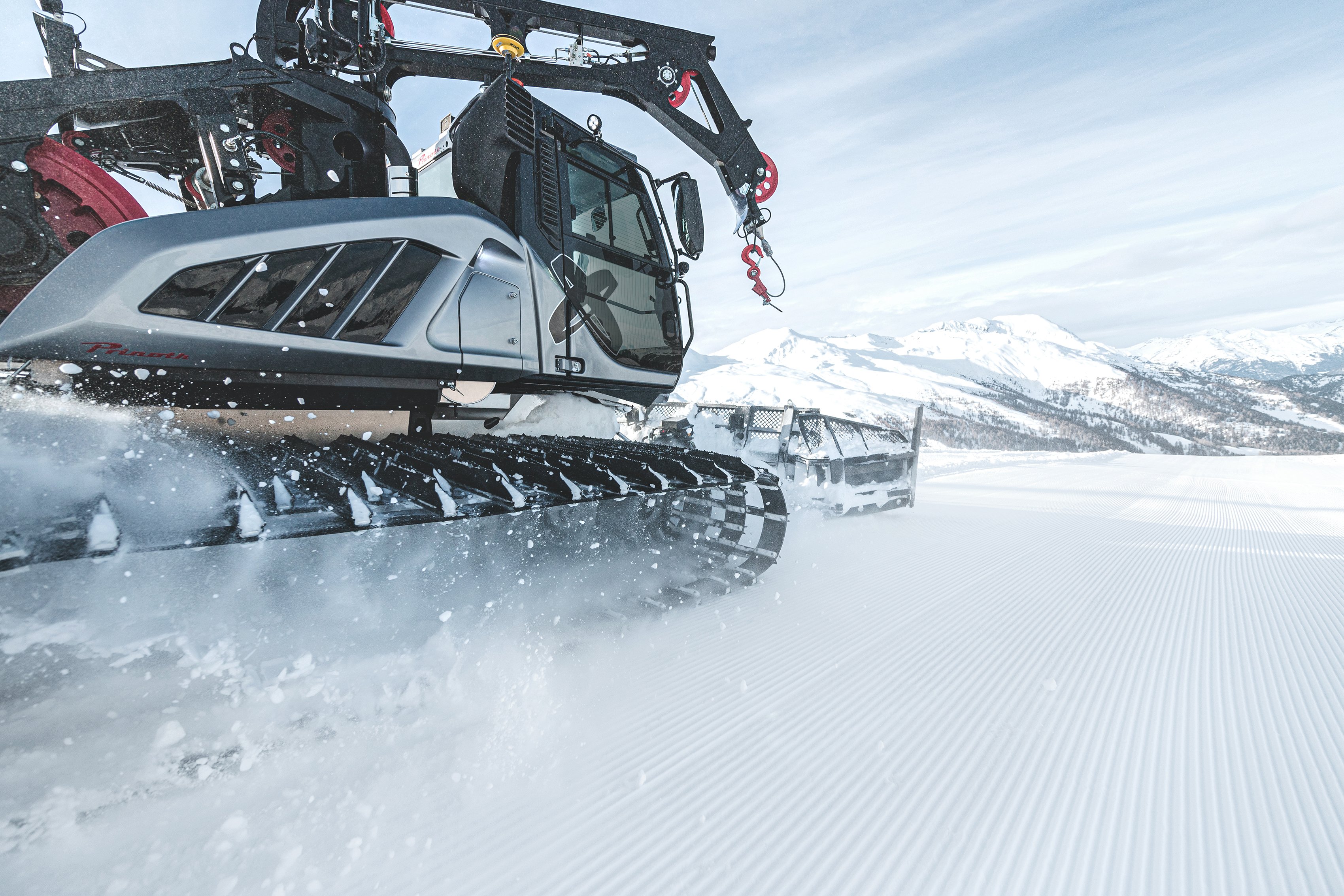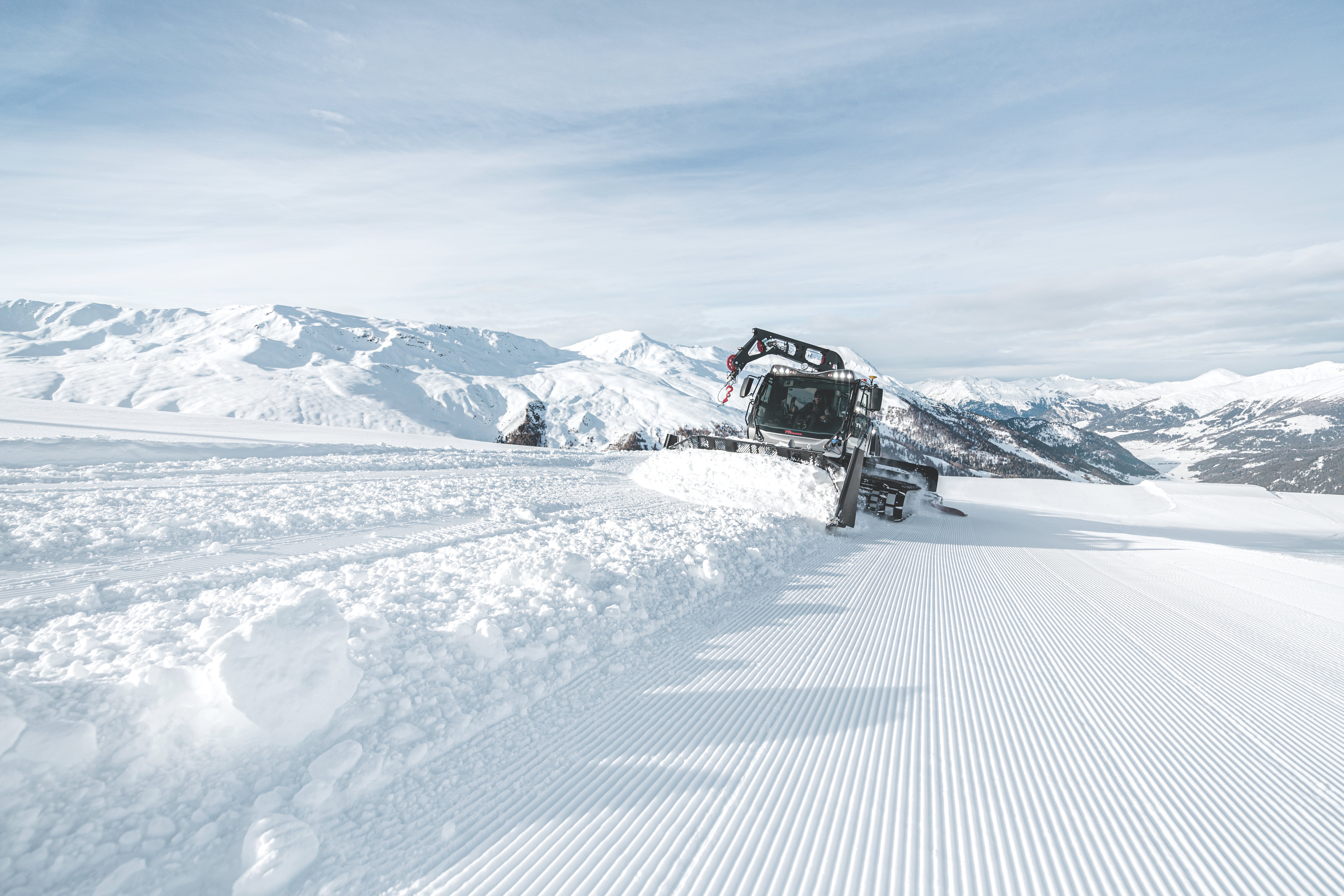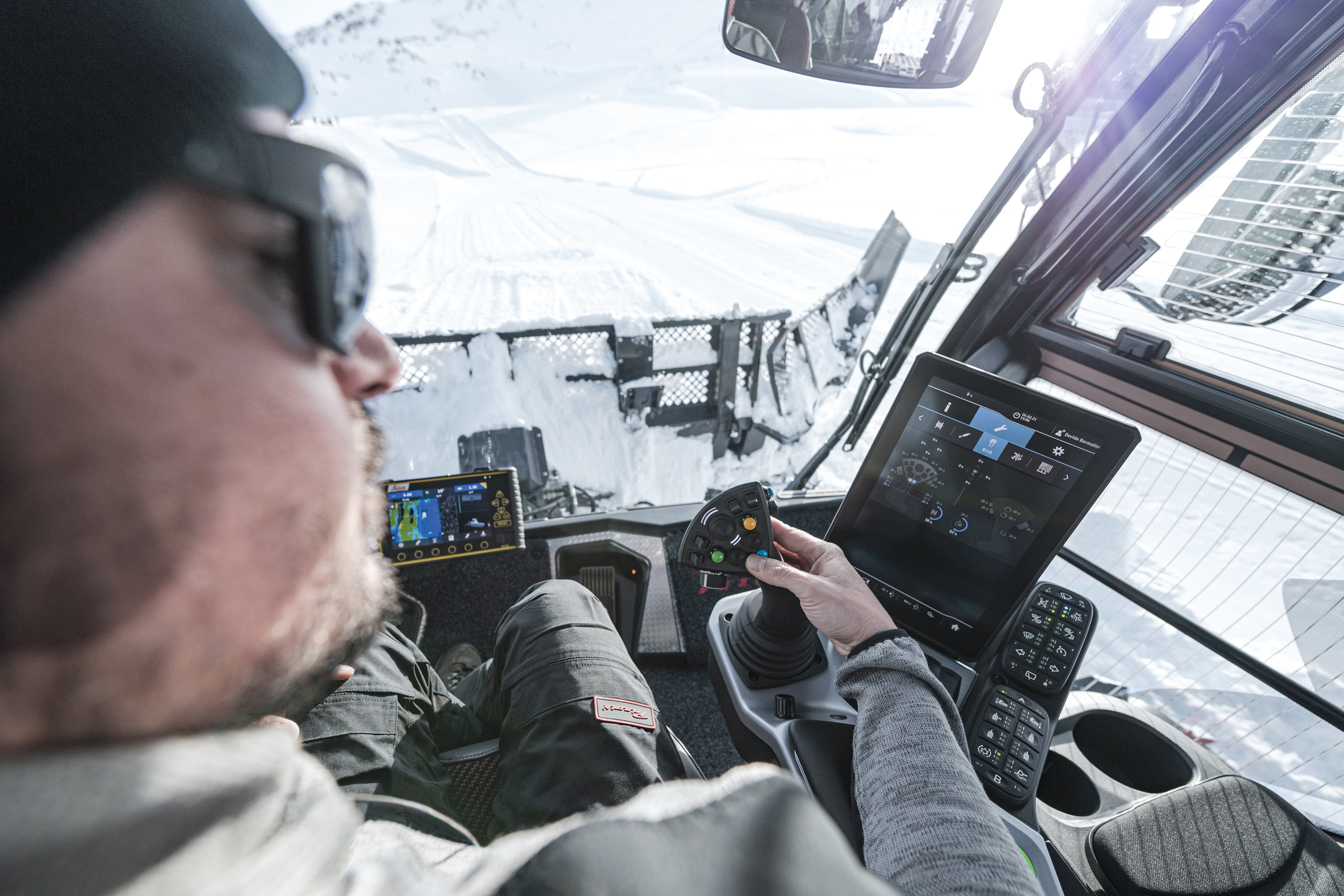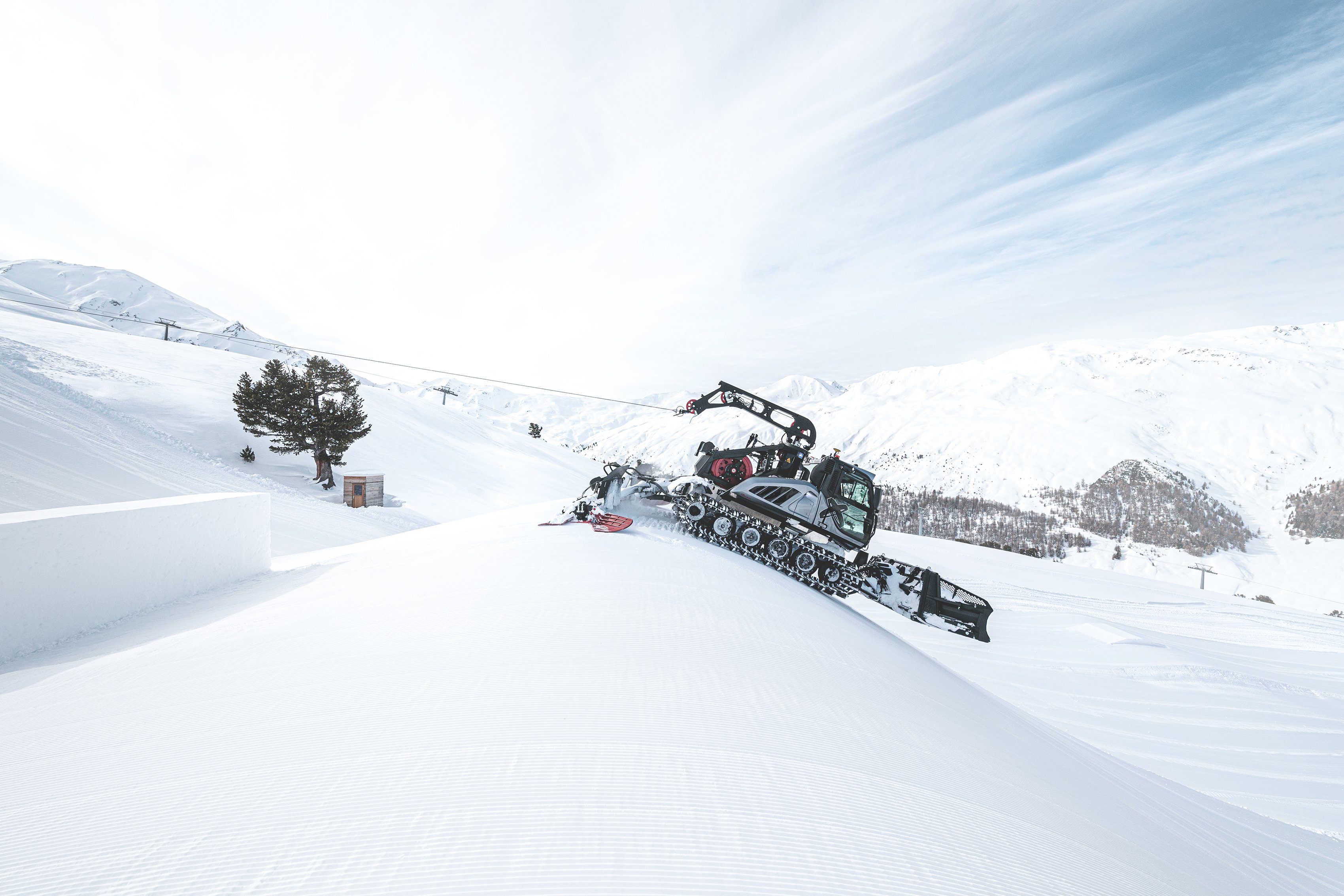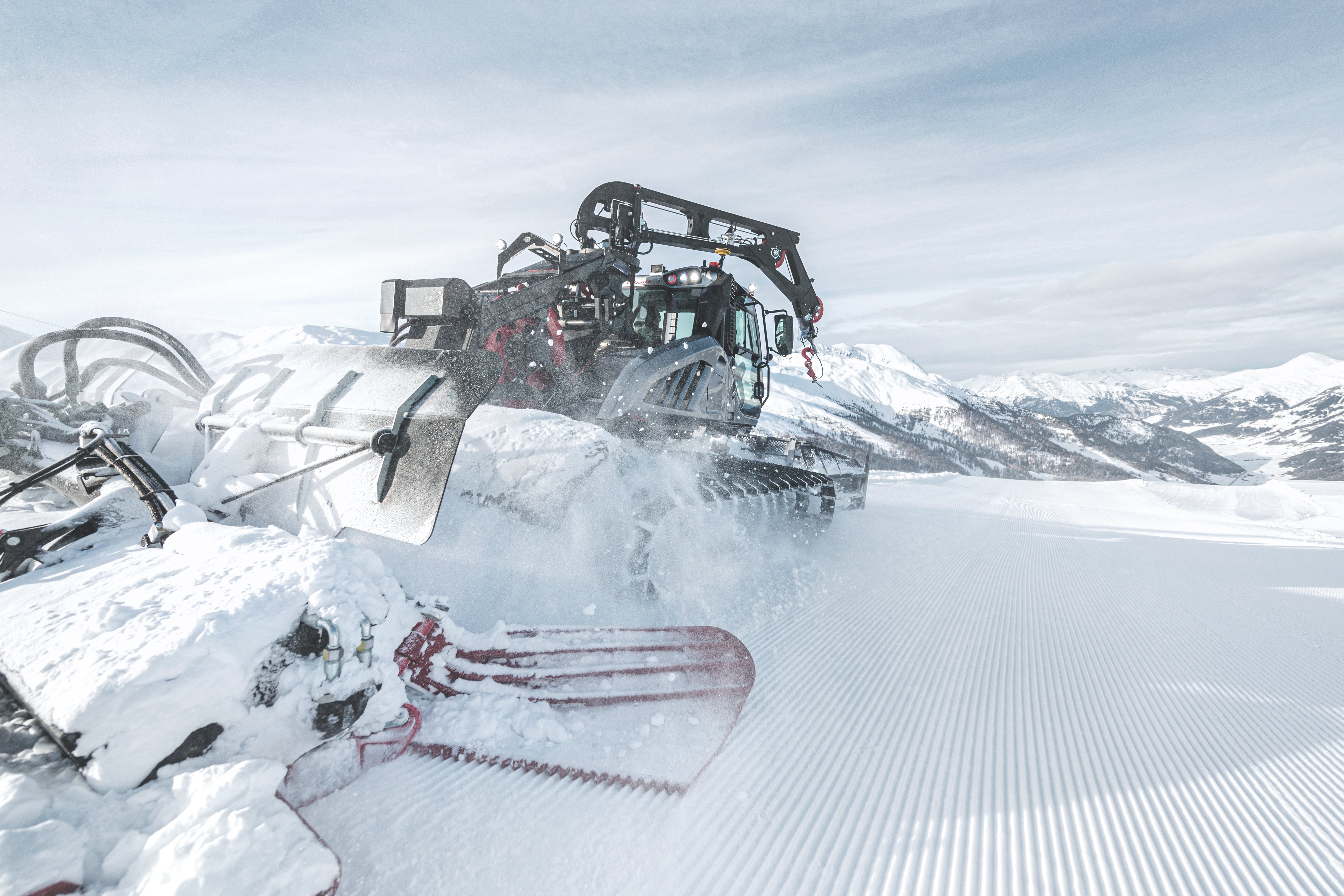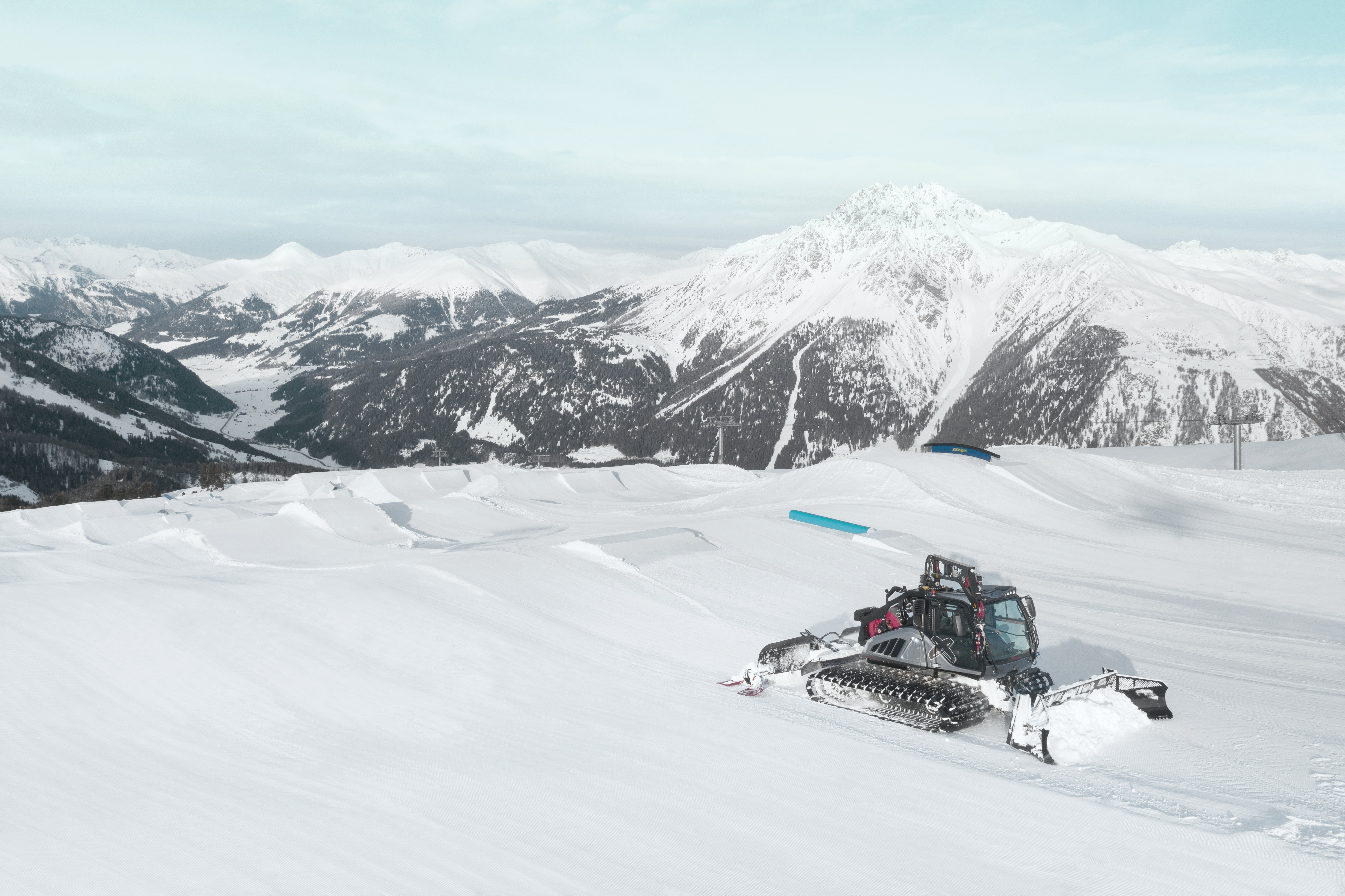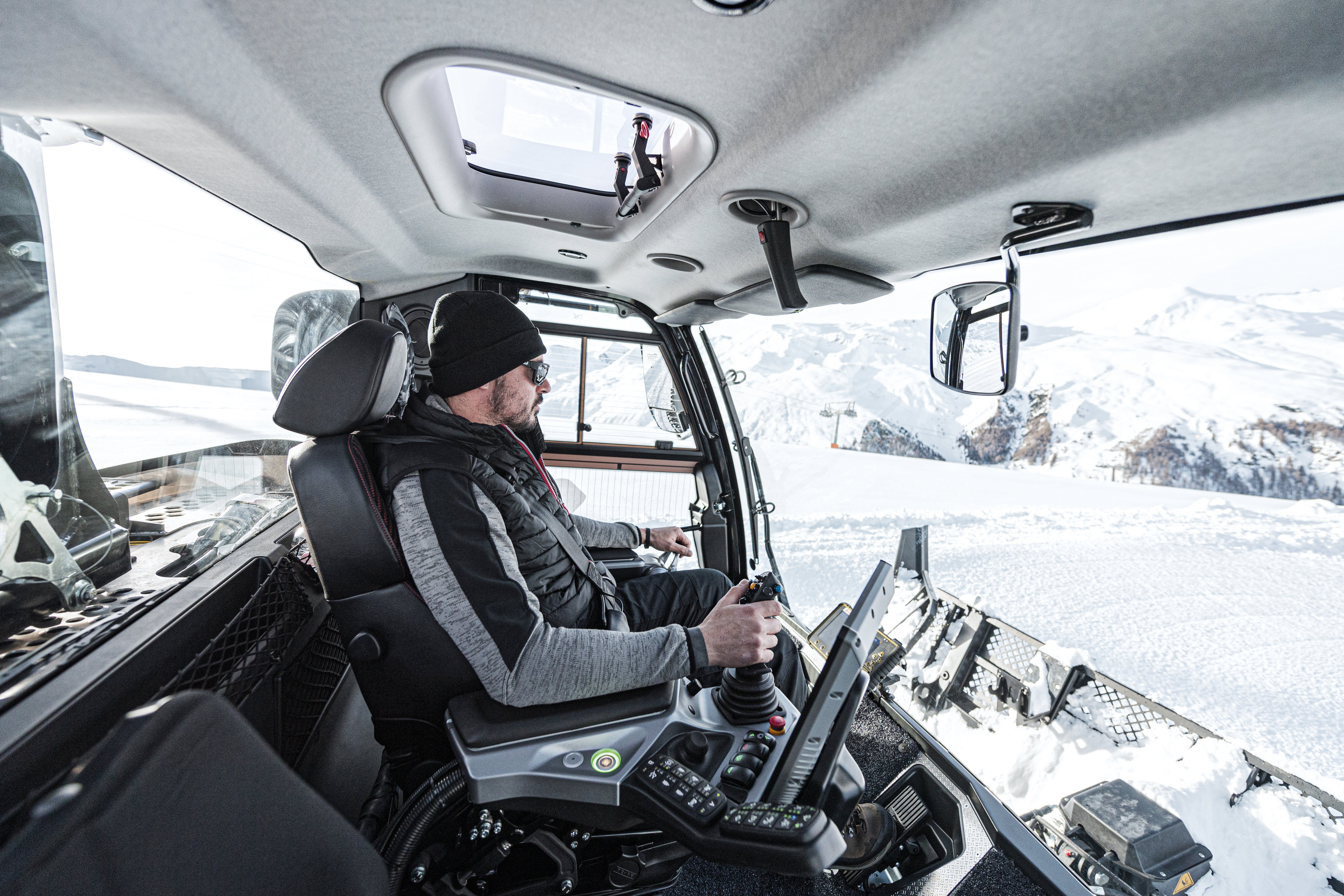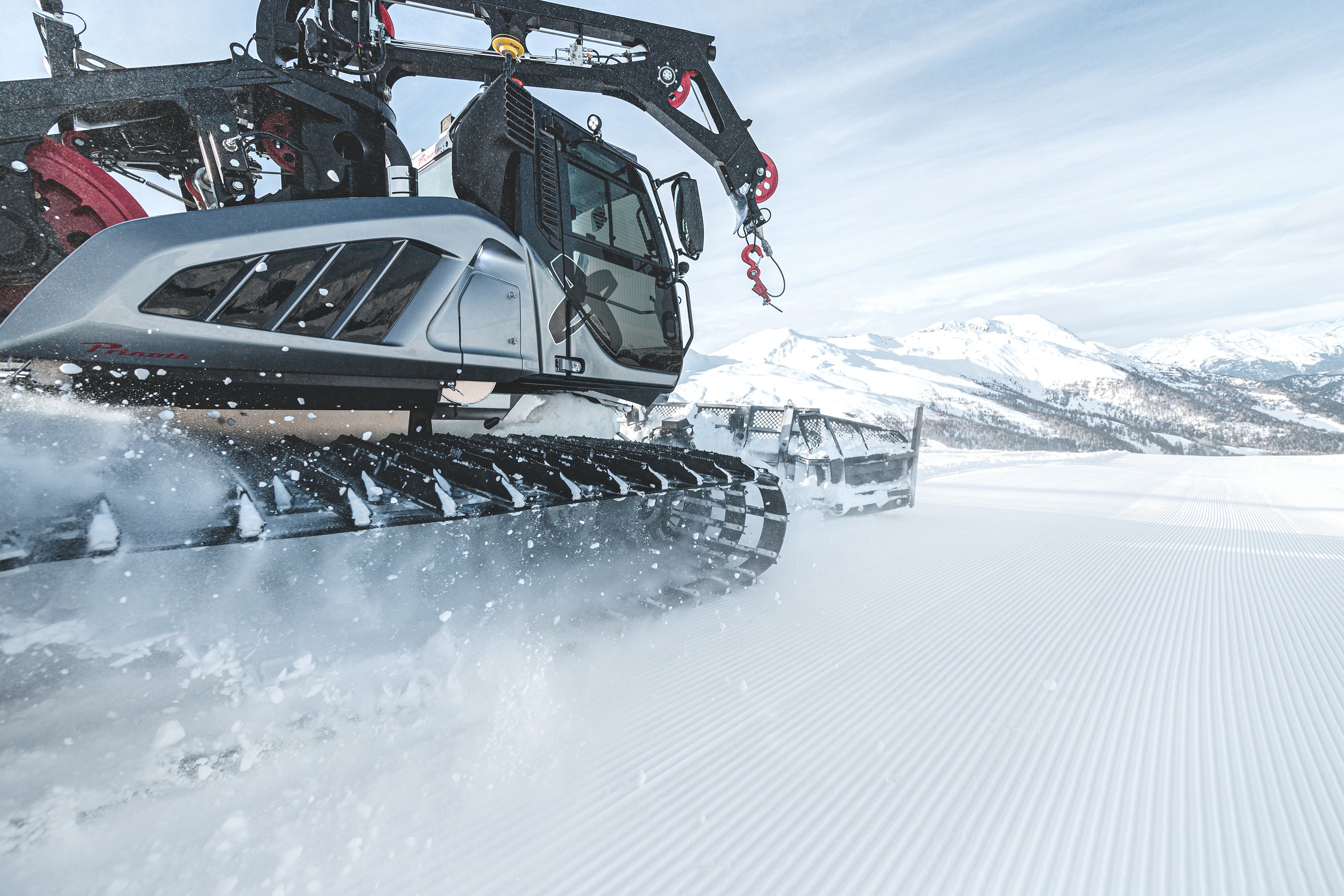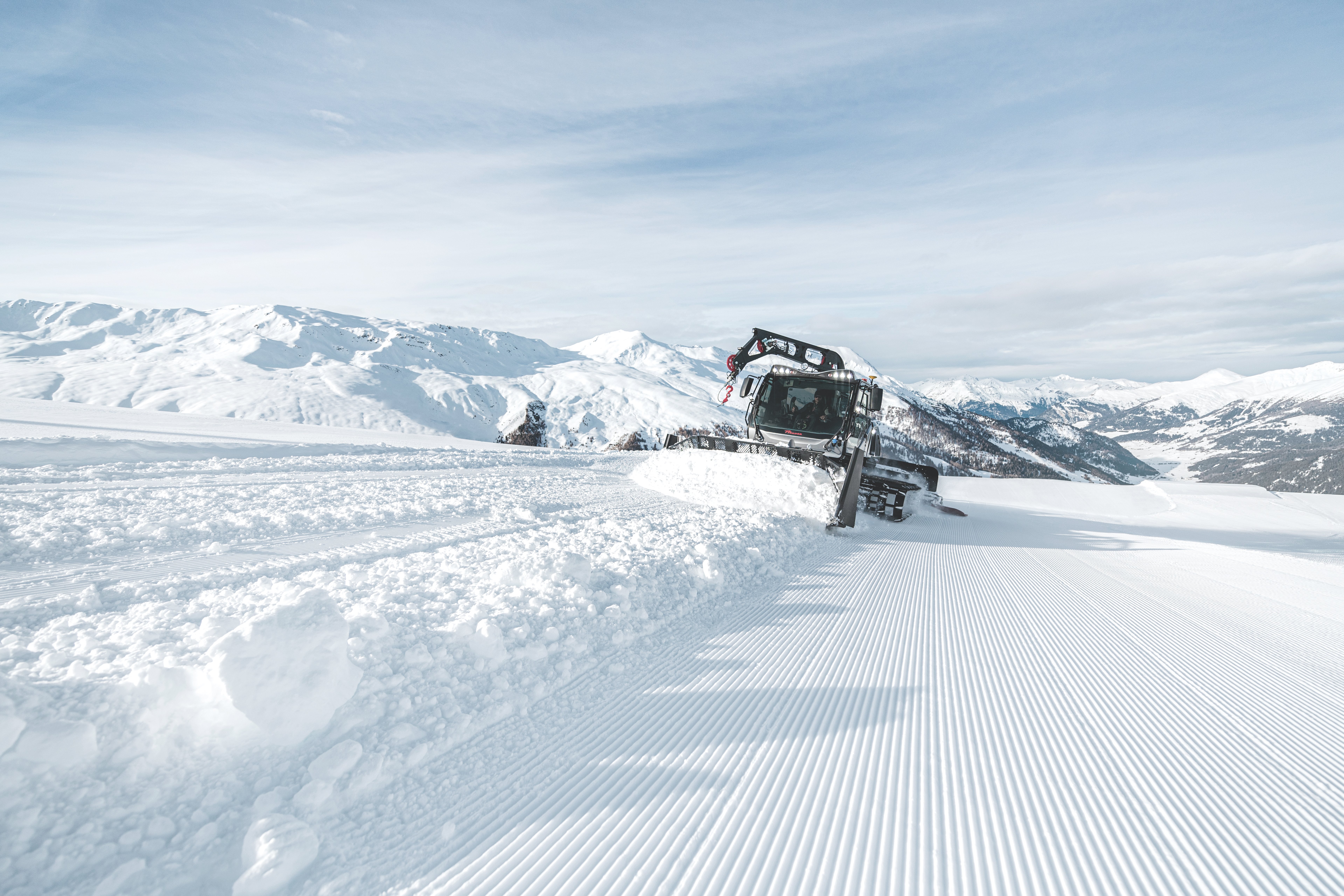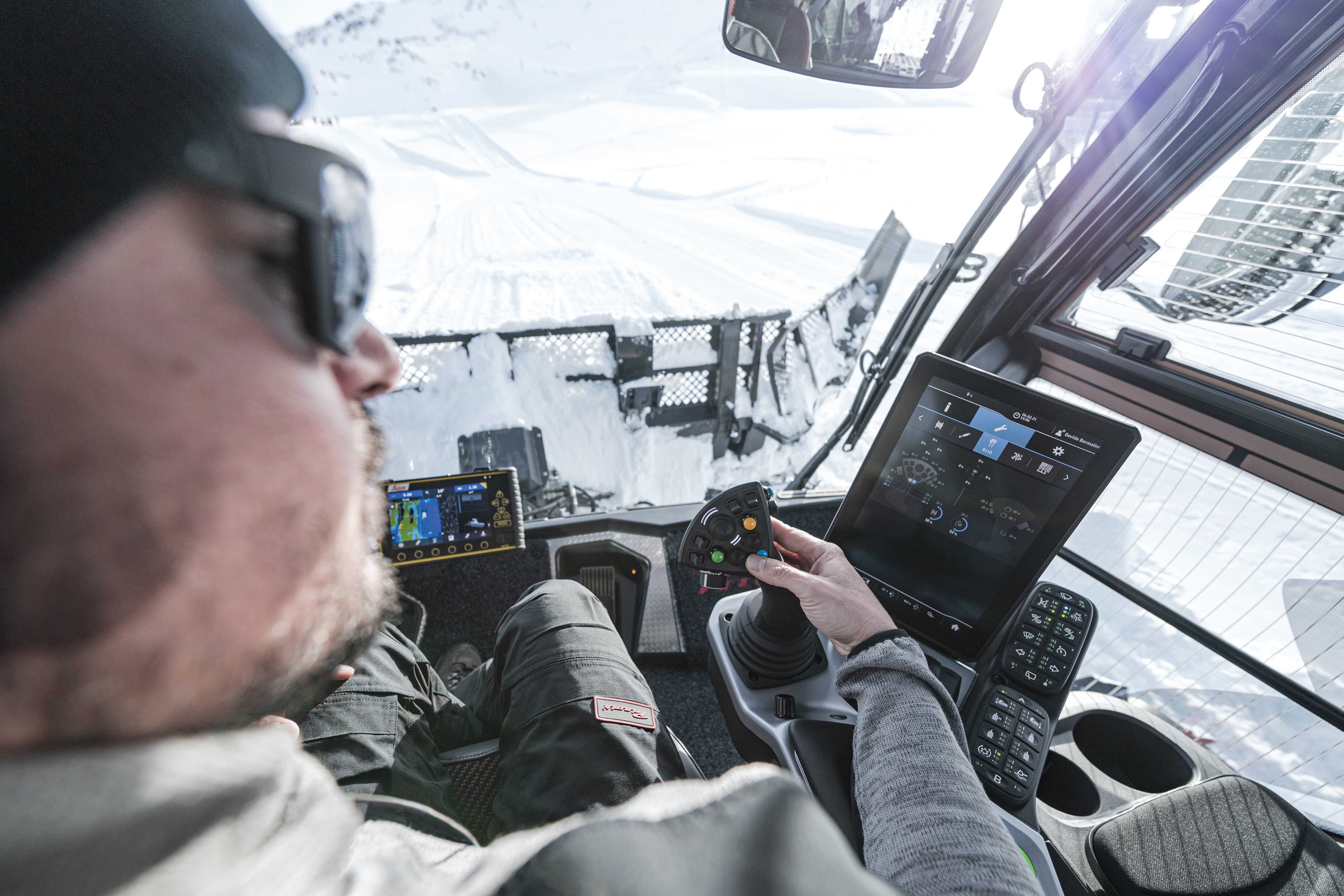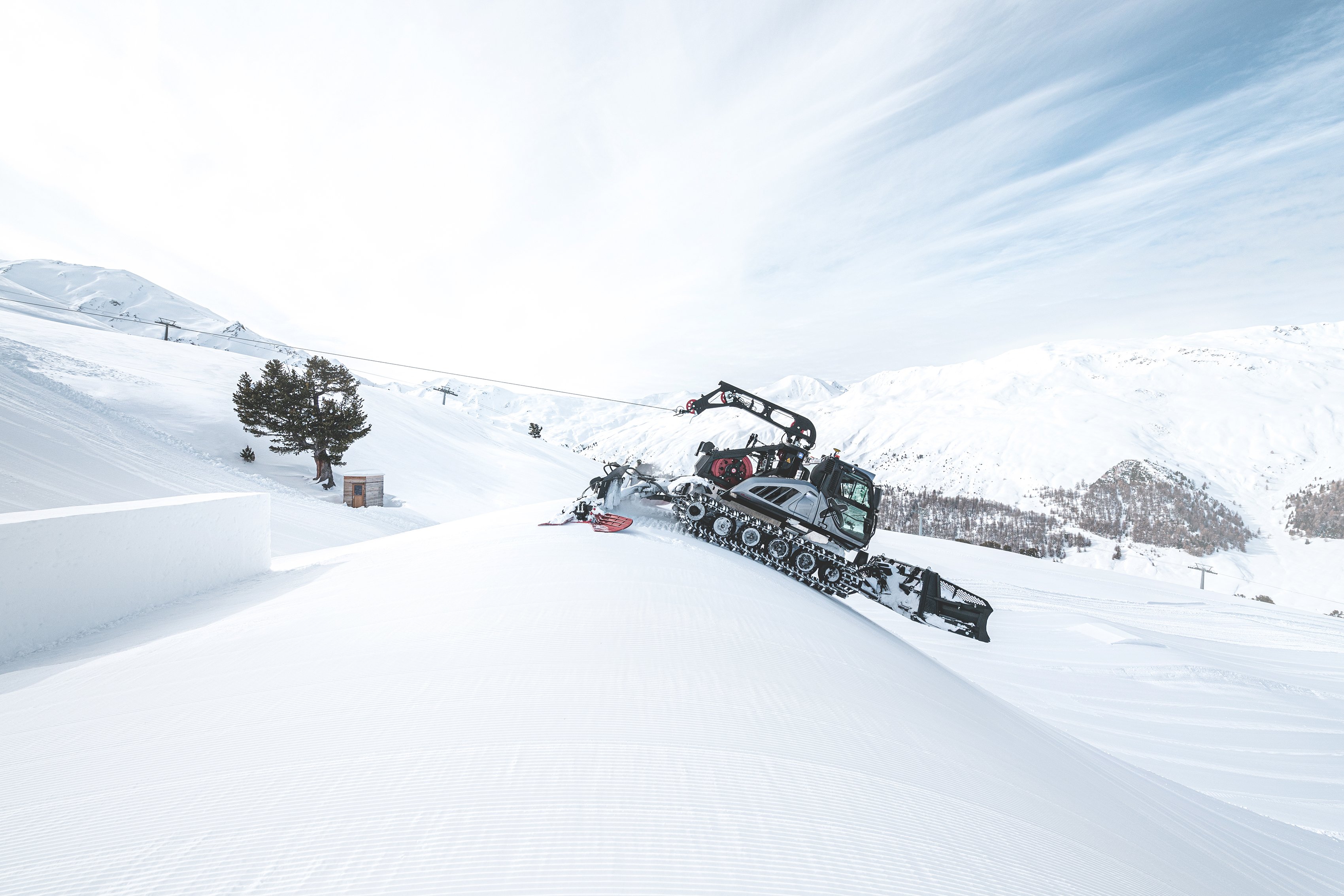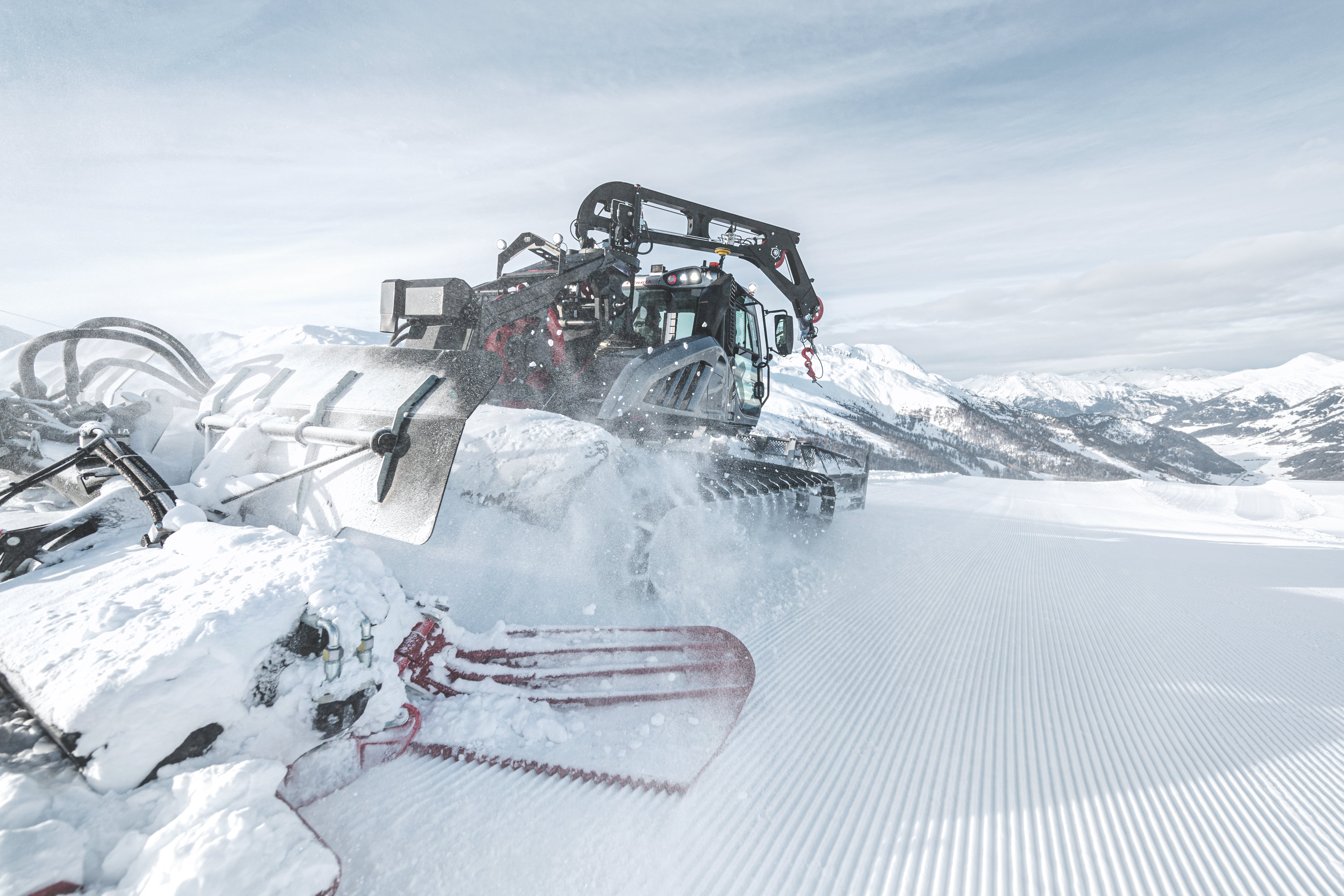 Attachments
Basic Nordic Liner
2 or 4 track setting plates which set long-lasting tracks that meet the highest Olympic standards. Track pans and track tillers can be used independently.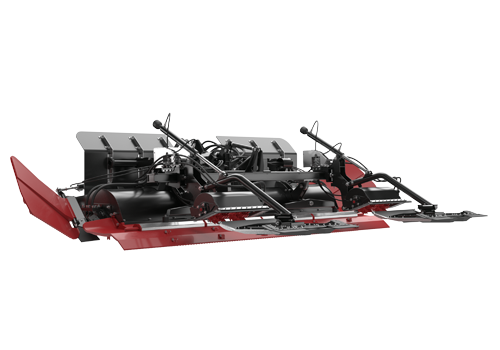 Move Nordic Liner
2 movable track setting plates that can be adjusted laterally up to 2 ½ feet (750 mm) to produce precise classic tracks that last.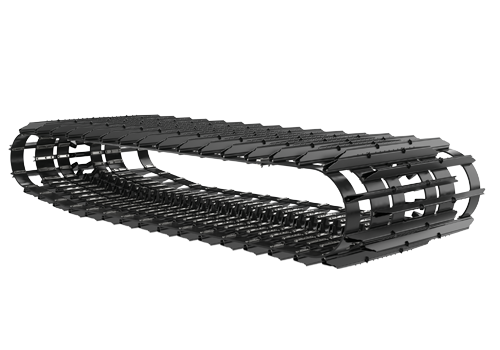 Closed Steel Tracks
These tracks are ready to work on the toughest conditions. With their heavy duty durability, they perform on surfaces that vary from snow to rocky ground.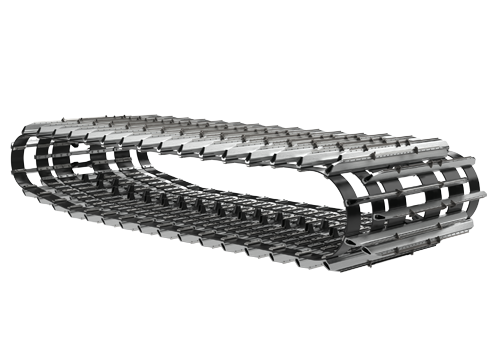 Gamskette (Aluminum) Tracks
With their excellent climbing abilities and maneuverability, these long-lasting tracks are made for all types of vehicles. They feature overlapping locks.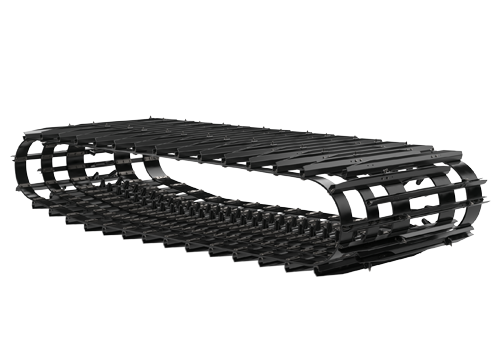 Open Steel Tracks
The open-profile is idea for fresh and powder snow, and can be used on roads or fields. The overlapping lock simplifies handling and makes them easy to service.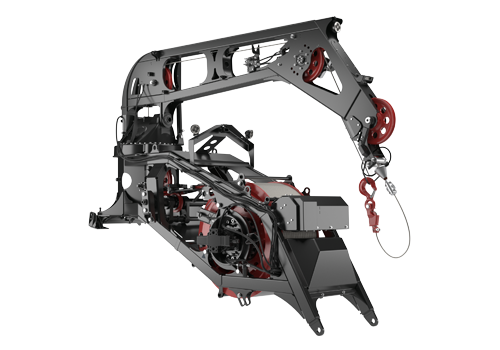 Automatic Winch
The winch has a pulling force 4.5t/5TN and can be operated in 3 modes: Auto/Eco/Manual. The pivot is located in the center, ensuring neutral handling.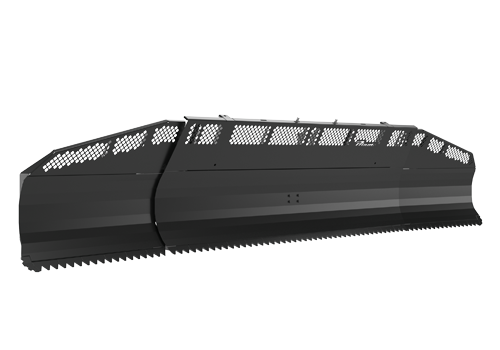 Master Blade
This best-in-class blade can push enormous amounts of snow while producing precise slope edges, allowing for fewer passes.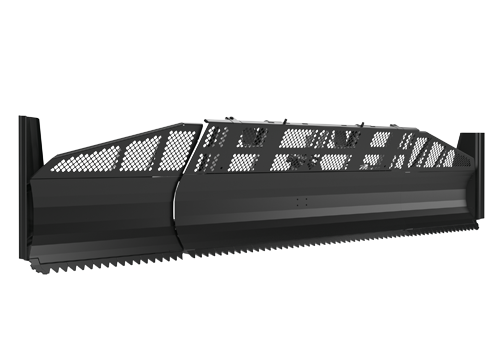 Park Blade
The widest blade available has specially arranged teeth for maximum pushing force and precision.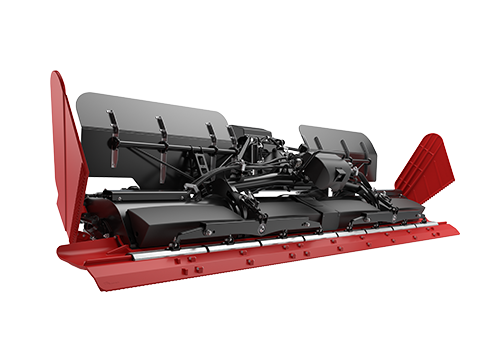 Power Tiller
The Power Tiller produces deep, fine-grained grooves which means sensational slope quality that lasts.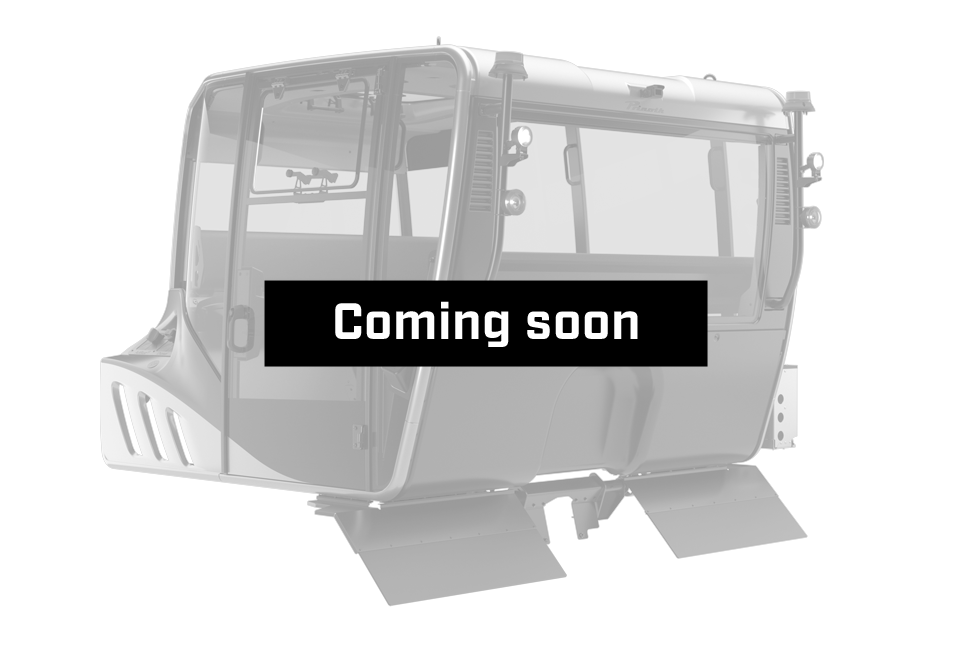 Bison Transport Cabin
Building off the success of the Husky transport cabin, the Bison will soon have its very own version. Coming 2024!
Contact us
Please fill out the following form if you would like to contact us. We'll get back to you as soon as possible.
Submission error
Submission error