Trail Grooming
Prinoth trail groomers are leaders of the pack with quiet, comfortable cabins, proven reliability and unmatched climbability.
Leaders of the Pack
Choose a Husky or Bison trail groomer for your snowmobile trails to make the difference for both riders and operators. These machines are aimed specifically at the trail grooming operation. The Husky and Bison are custom designed, beginning from our industry-leading alpine groomers and adapted for the unique requirements necessary to deliver quality snowmobile trail maintenance.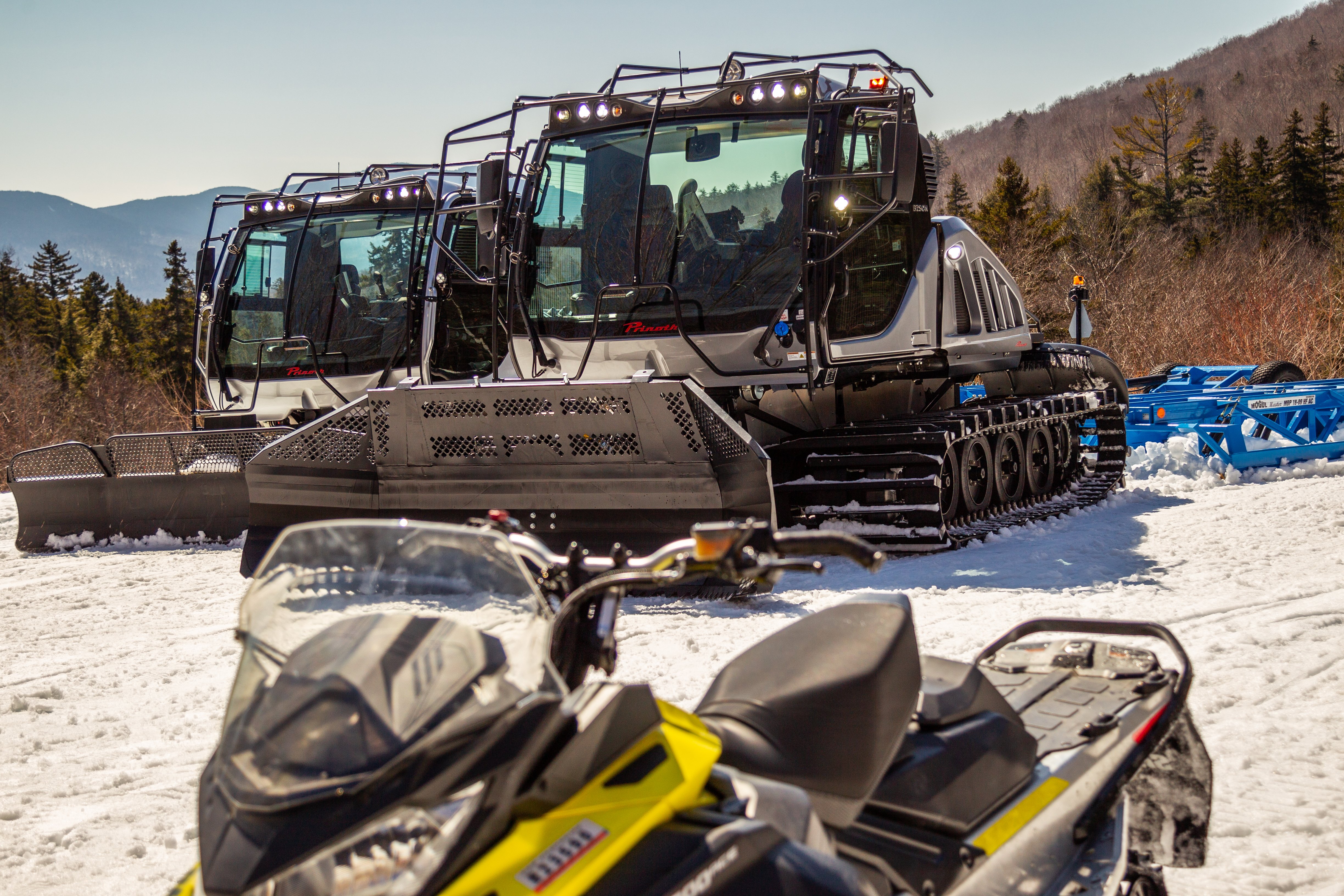 Custom Interface
The customizable Prinoth Control Unit is convenient and practical. Each operator can tailor the user interface with their preferred shortcuts and vehicle settings. This means that each time they climb aboard, their relevant settings are saved with the RFID key – making the start-up process faster.

Single Touch

The 12" tilting touchscreen makes everything easy to see at night or during the day. The rearview camera display can be changed to large or small on the screen. And most important, vital details about the machine such as quick access pages, engine, and tiller or drag are always visible.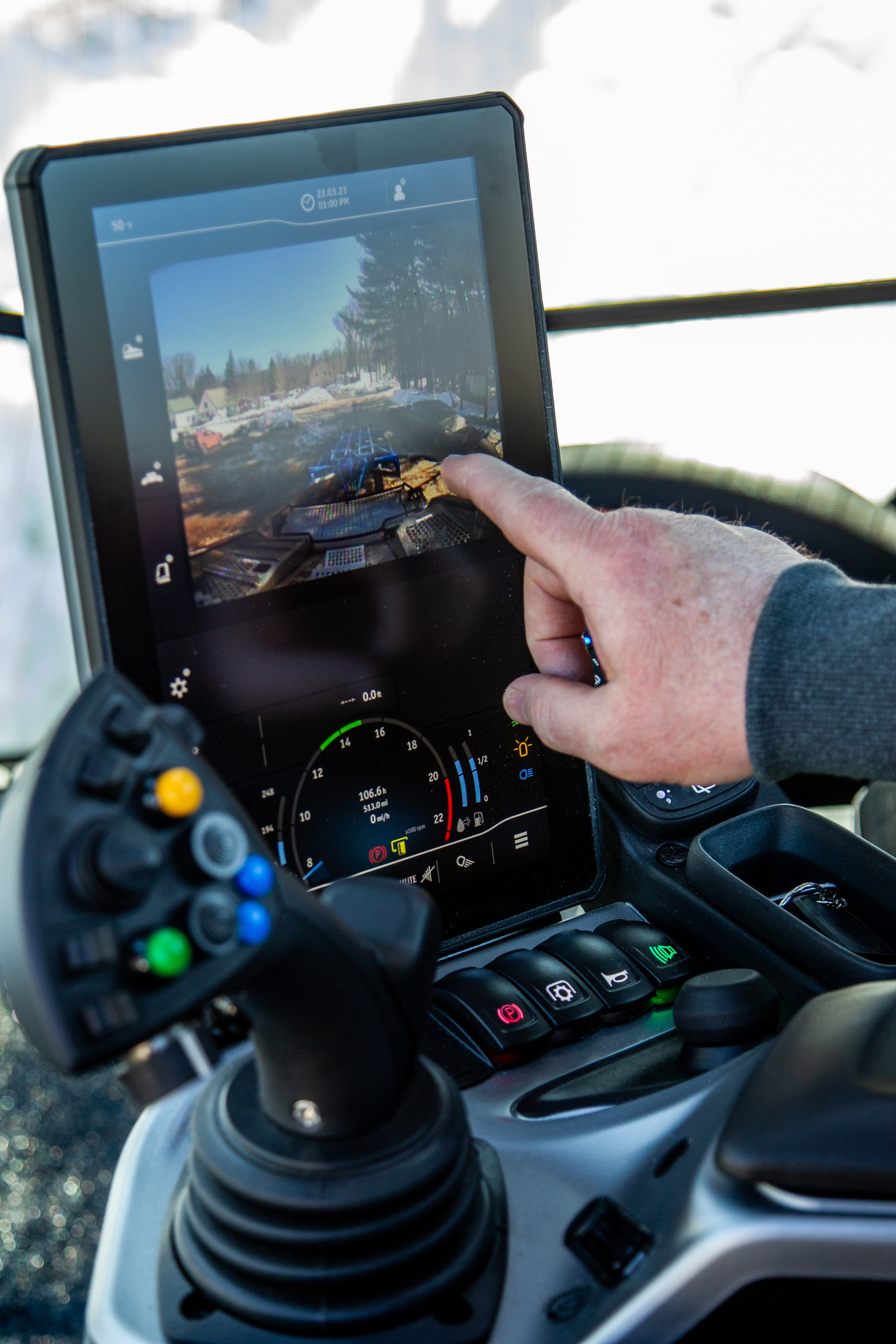 Comfortable Operation
The unique "joystick-in-joystick" design provides precise control and allows for simultaneous blade movement. The ergonomic joystick hand rest allows for hours of smooth, comfortable operation. The reaction time has been reduced making it easier for operators to feel the blade in action which increases accuracy and operator comfort.

Consistency is Crucial
All Stage V vehicles contain the same operating system, which makes going between models effortless and boost operator confidence.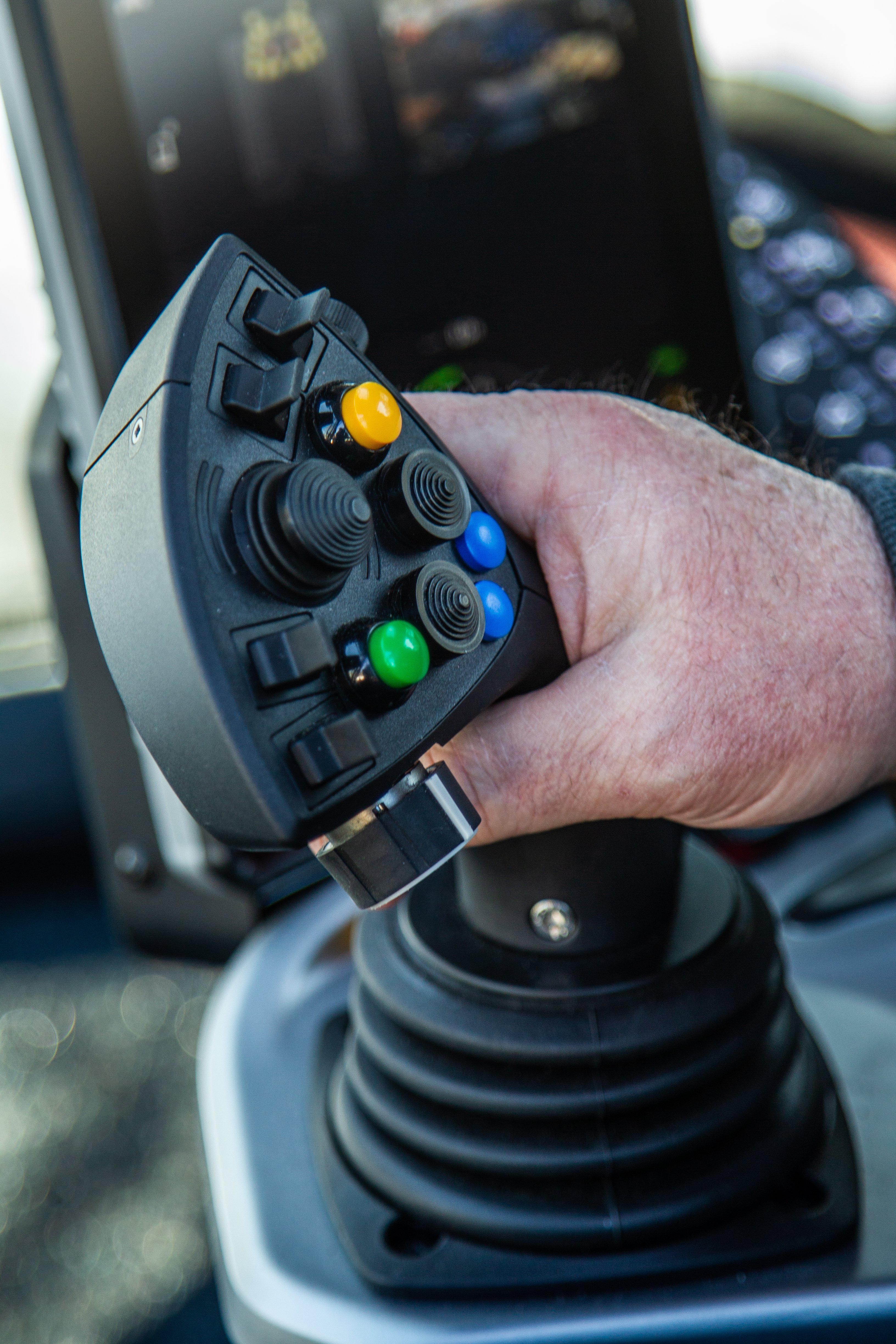 Quiet, Sleek, Modern
It's all about the operator. Large, quiet cabins with generous footwell provides plenty of legroom. Windscreen, side window and footwell heating are standard, and an integrated sunroof allows for fresh air. Fully automated air conditioning is available as an option. And to keep you company on those long nights choose your music or podcast with a multimedia box outfitted with digital radio, MP3/WMA, AUX-in, USB and Bluetooth.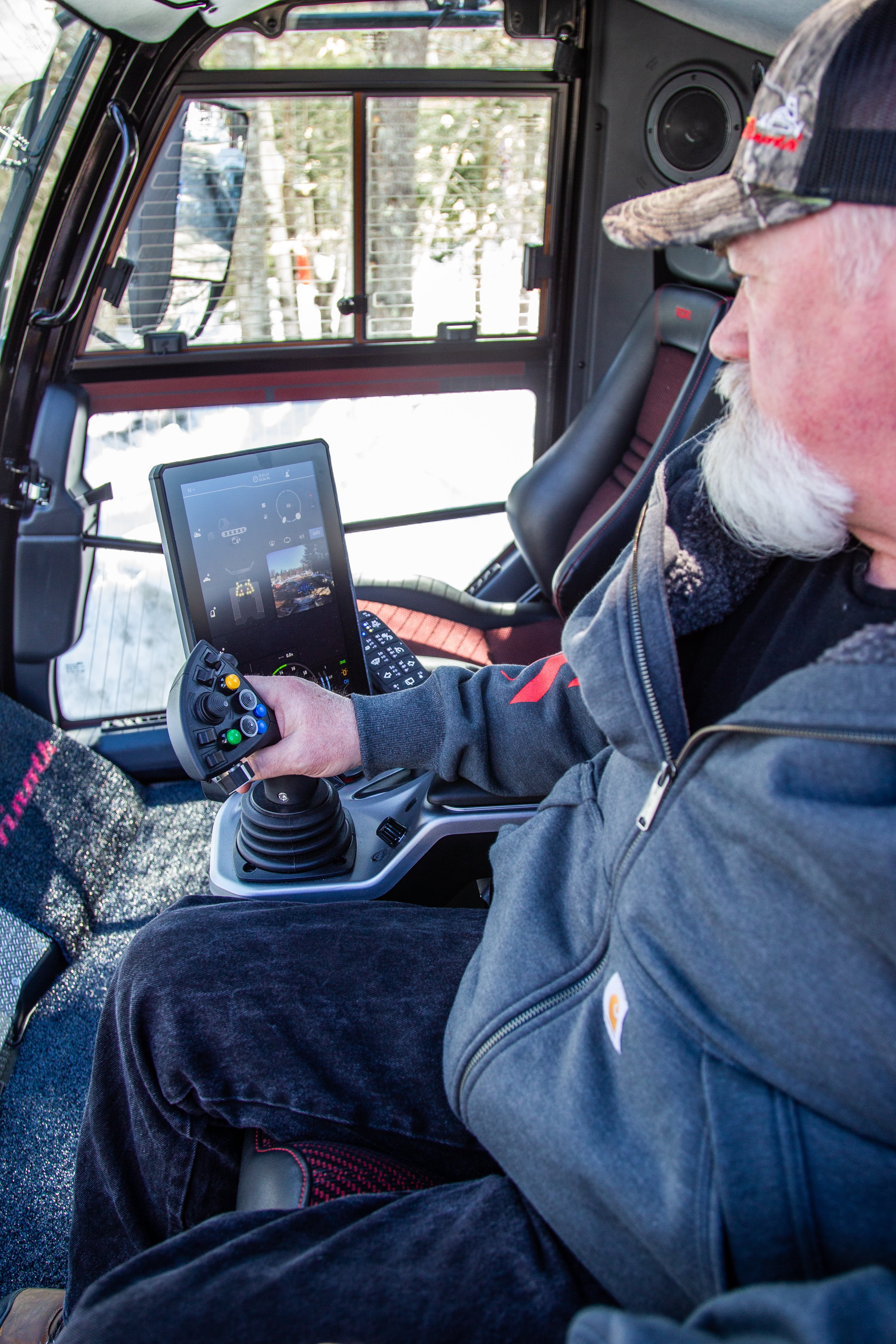 Ideal Power Performance
Each groomer is outfitted with the perfect engine to guarantee maximum power and torque within the recommended rpm running range.

These machines were designed to climb, so operators won't have to get out of the cab or take the long way around to scale that monster hill.

Maneuverable in Tight Spaces Tight turns and winding trails are made simple with the 0 degree turning radius (around its own axis). This means that the machines can make the tightest turns without having to go off trail or in reverse.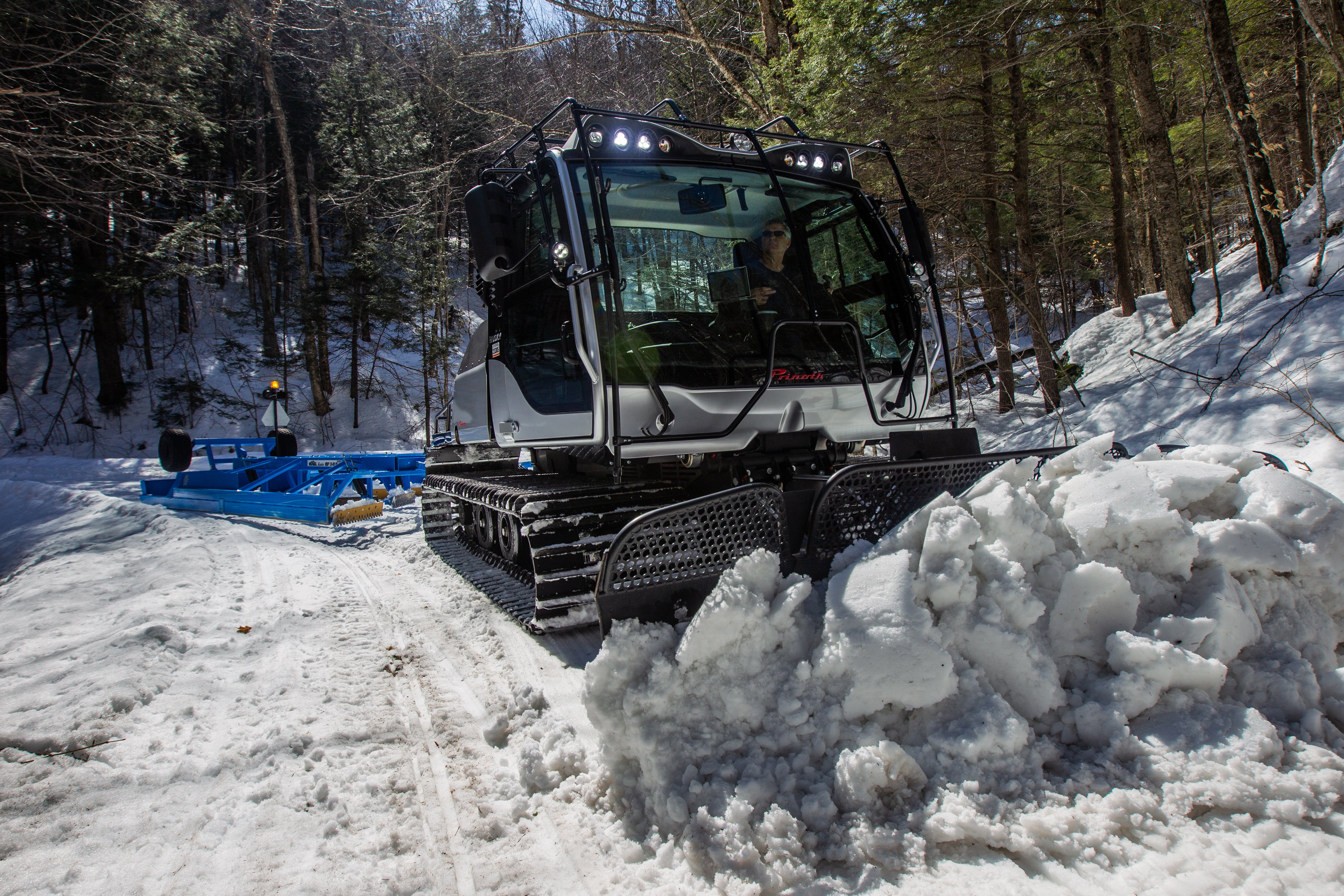 Impressively Low Emissions
BISON and HUSKY all meet the world's highest emission standards: Euromot Stage V/EPA Tier 4 Final. Choose a fuel – diesel, HVO, GLT, or BLT can all be used without modifications, so clubs can explore alternative fuels or stick with standard diesel.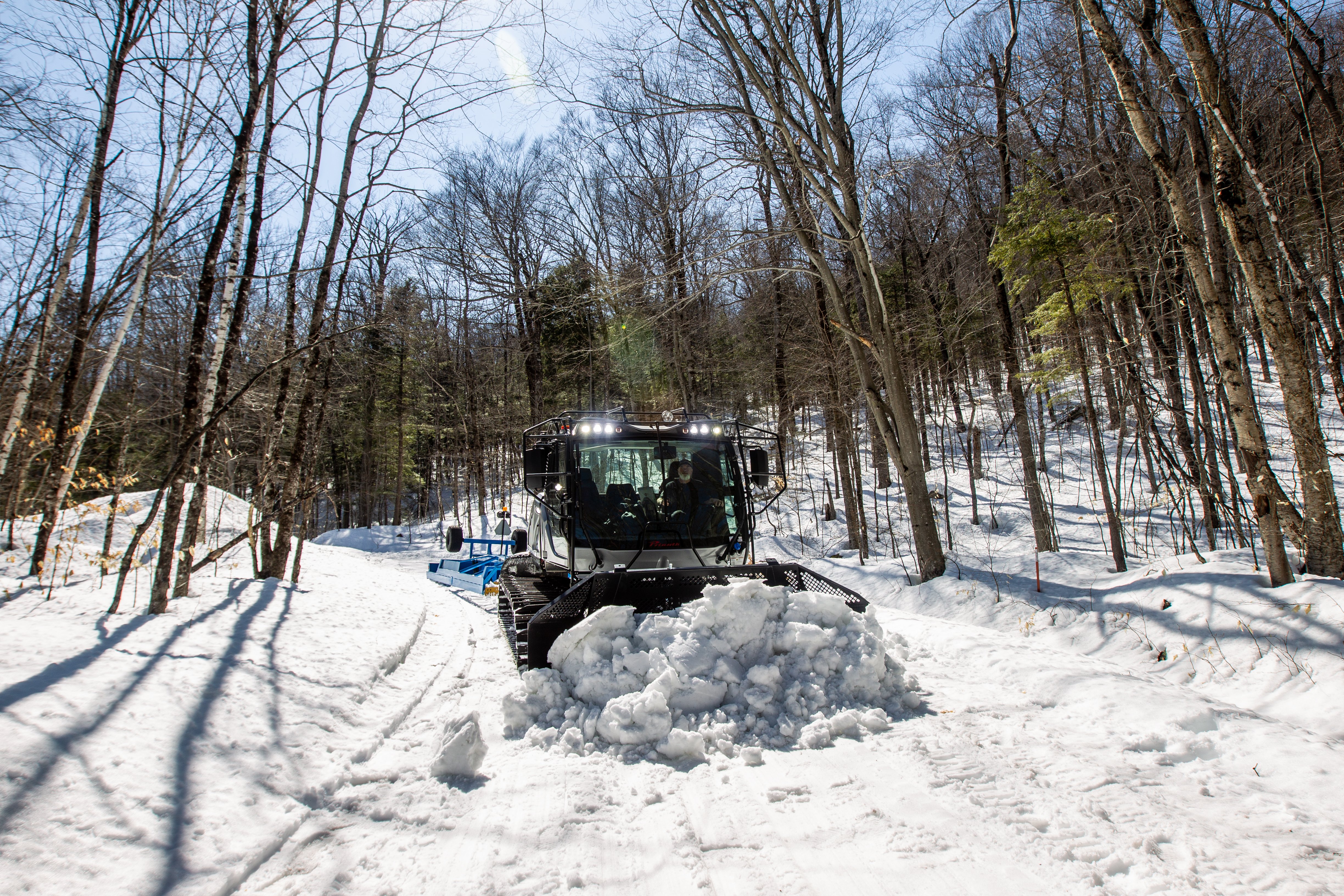 Your Trails Your Machine
Design your machine to fit your unique trail network and snow type. Wide? Narrow? Wet and heavy snow? Light and fluffy snow? You can assemble the machine based on track type, blade, and steering mechanism.

Choose to pull a drag or a tiller. Select a steering wheel and foot pedal, or sticks (steering levers).

Brush Guards
Each trail groomer comes with a standard brush guard. This helps protect the windshield and mirror from branches that may hang into the trails.